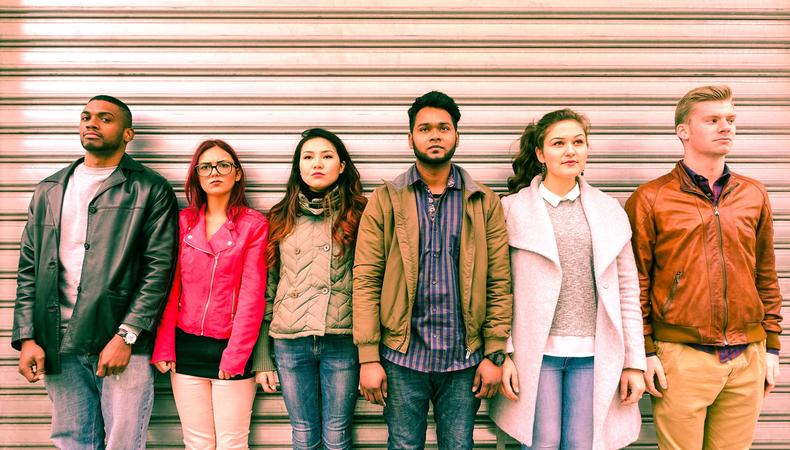 So much of the business of being an actor is the ability to understand and influence how people view you. From casting directors and agents, to directors and co-stars, nailing down your "type" will go a long way in your ability not only to narrow down the auditions you should be applying for, the way you should dress in the room, and the sort of headshots you should be using, but it'll also give you a better idea of the shows and films that could be right for you!
We rounded up some top advice from Backstage Experts to help you nail down your type.
Know the current playing field.
"Write down three shows you could see yourself on. Series regular, guest star, costar…whatever. There are about 30 shows filming in New York right now. Watch them, learn from them, observe what kind of actors they are casting. Take notes. Look up the casting director and the actors. If you are right for that show, and are trained, and they cast your type over and over, then by all means sign up for a casting director workshop to meet them in person. If you are over 50 and play 'extraterrestrial' roles all the time, probably don't sign up for a soap opera casting workshop." —MATT NEWTON
Take your age into consideration.
"An actor's age range is no more than five years. Most importantly, your real age must be within that five-year span. The only exceptions are kids who only get a two-year range because they change so quickly and senior actors (75+) who are usually all clumped together in the 'older actor' category." —TOM BURKE
Utilize your previous experience.
"Look at your résumé.What do you tend to get called in for and book? If you aren't getting seen for the types of roles you want, now is a good time to look at what you need to work on as an actor to shape your career. It could also be a time to understand and further develop what is already working for you." —MARC CARTWRIGHT
Consider these four factors:
"There are four key elements to consider when determining type:
1. Hero or villain. Is the character a good guy or bad?
2. Stature/class. To the Manor born, or from the streets? Are you the authority or the apprentice? Knowledgeable or dimwitted? Catalyst or cattle?
3. Is this character likable, or not? Endearing or off-putting? Magnetic or repellent?
4. Dualities and contradictions. Are you playing 'against type'? For instance, 'the hooker with the heart of gold' or 'the crooked cop.' (This is where the fun really begins.)" —KATE MCCLANAGHAN
Know your type but do not let it define you.
"The real questions are: How do you put forth your unique voice? How do you attract the industry to you? Here's how: You do amazing work. You express your bold and specific point of view. You're unapologetic. People will take notice. People will want to know more. People will applaud you. And they're applauding you. Not your label. What is Meryl Streep's brand? She'd laugh at you for even asking." —RISA BRAMON GARCIA AND STEVE BRAUN
Tap into your network.
"Put out a post on Facebook or ask people who know you to list the qualities they would use to describe you if they had to build an online dating profile for you or describe you to someone else. Have them answer in the third person. See what they say. And listen. It might sound something like this: "She's really genuine, whip smart, caring, loyal, very observant, sweet, non-judgmental, someone you'd want to go to when you're down, humble, and just really pretty." Or "He's a riot. He's a charmer, high-energy, hilarious, a good friend, always up for a good time, silly, consistent, like you never see him down about anything, and really loves his family."
The truth is that you already naturally, effortlessly exude all these kinds of qualities. That means that, without even trying, when you just be yourself and trust that you are enough, your acting work will contain all of these individual characteristics. You can't help it! It's who you are! It's your 'essence.' " —SHAAN SHARMA
Ready to take your newly realized type for a spin? Check out our ABC casting calls!
The views expressed in this article are solely that of the individual(s) providing them,
and do not necessarily reflect the opinions of Backstage or its staff.