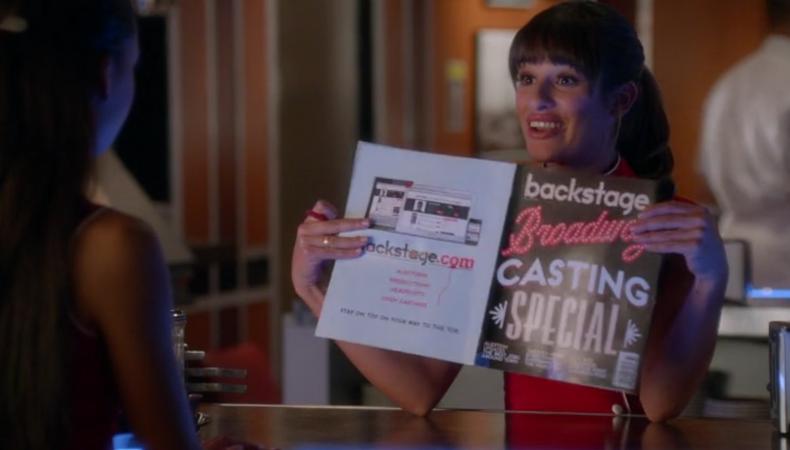 Even Rachel Berry uses Backstage to find auditions!
On last night's episode of 'Glee,' Rachel (Lea Michele) proudly proclaimed her love for Backstage and its casting notices! Here's how the dialogue went down:
Santana: "What's that?"
Rachel: "The latest edition of Backstage, hot off the presses! I'm over my fear of rejection, and I'm no longer afraid of failing. I'm auditioning for everything I'm remotely right for."
We wish her the best of luck in her (fictional) auditioning and hope our casting notices help you find your next big role!
Watch last night's episode on Fox.com!