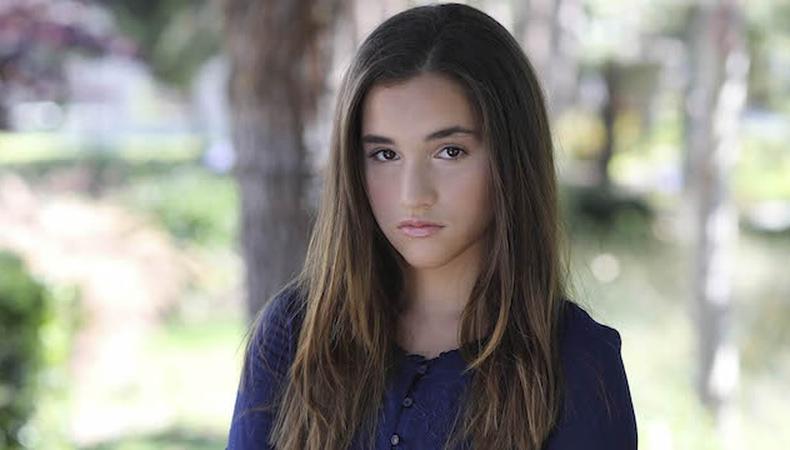 At just 12 years old, actor Giovanna "Gigi" Cesare is wasting no time staking her claim. For her work in the feature film, "The Kids from 62-F," she's been nominated for an Imagen Award in the best actress category, where she'll go head to head with the likes of Salma Hayek and Eva Longoria. Cesare, like many, got her start with Backstage, and through her accelerating successes, she remains a subscriber today, continually using it to seek roles.
We chatted with Cesare about why Backstage has remained a constant in her career—and the audition that led to her major award nomination.
Backstage is not just for pre-agent life.
"How else [other than Backstage] would an actor build their career? But it's not only for before you have an agent, it's for whenever you feel like being part of something artistic and want to jump on a film quickly."
Use Backstage to make the most of wherever you are.
"I live bi-coastally between the East and West Coasts. My advice to young actors in any market is the same as if you live in Hollywood or Manhattan: Grab a copy of Backstage and apply for roles."
Creating your own content is key.
"Begin creating content, web series, short films, that kind of thing. Grow and expand your network. Once you have a couple of years of that, you lay the next row of bricks on top of that by traveling to the bigger markets for a few weeks, maybe a summer, maybe doing an episodic or pilot. And do theater wherever you are! Any time you can be on a stage, do it!"
It's best to share the Backstage love.
"I've been reading and using Backstage for most of my career. The process of finding the roles I want makes it the best tool in my acting toolbox. My mom used to have a copy of Backstage in her purse at all times and one on her night table. My mom would tell every single parent at an audition about Backstage and I know Backstage launched a few careers from those waiting room mom chats."
She has advice for other young actors.
"First, adapt a 'never give up' attitude. It's so important. There's no such thing as acting in acting. Be yourself, bring your own originality to the role. That's what casting wants to see. Oh, and after you leave an audition, consider it done and never look back. Just look to the next one. That way, if you don't get a call, you won't be disappointed. And never, ever read about yourself online!"
On the audition that got her an Imagen Award nomination.
"Oh, that is a funny story! I had just been asked by my agent to stop doing indie films. The agency said that it wouldn't help my career and if I did another, I would be let go from the roster. My mom spotted the audition the very next day. (I think that tape lives on the internet to this day.) I was the first to be cast because the director, Imani Shakur, and his producer, Alvin Mount, said the team knew immediately I was Nina. I really connected with this character. The director even allowed me to change some of her dialogue to Spanish to be more true to her roots."
---
The Imagen Awards, the only premiere Latina entertainment awards program dedicated to honoring the positive portrayal and creative excellence of Latinos and Latino culture in telvision and film, will be presented on Aug. 17 at the Beverly Wilshire in Bevery Hills, California.
Now it's your turn! Join Backstage today!