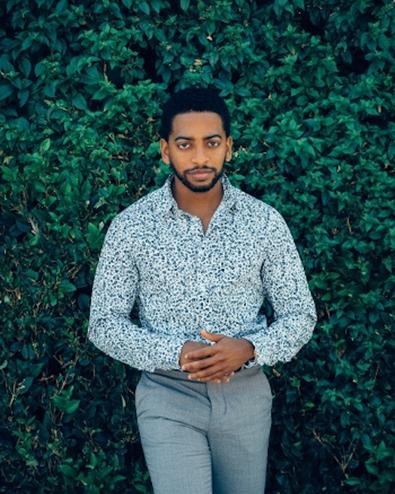 Shaun Brown plays Mason, the in-the-know millennial to Joel McHale's aloof adventure reporter on CBS' new half-hour magazine office comedy "The Great Indoors." He dishes on playing Mason, his advice to young actors, and why Backstage was his early-career Bible.
On his character on 'The Great Indoors.'
"He's the [office's] more playful one. Christopher Mintz-Plasse, who plays Clark, is the superfan to Joel McHale's Jack Gordon. And Christine Ko, who plays Emma, she's the more sarcastic ball-buster. And I'm the one in the middle. I'm not a superfan, but I'm not a jerk about it, either. I'm just playful and surprised that [Jack] doesn't understand the world we live in—being the modern world of social media and apps. Everybody's really cool. There's no ego. Everybody is really collaborative; it's fun. It feels familial already."
On using Backstage.
"Do I have a history? Yeah! Backstage was the bible of auditions and tips and tricks and everything. I would pick up the paper version and read the articles. It's funny, when my publicist hit me up asking if I'd do an interview with Backstage, it hit me full circle, from going online and looking at the casting notices and reading the tips and interviews. It's a really humbling experience being interviewed by you right now."
On advice to actors.
"I always tell people to concentrate on being the best person you can be and the best actor you can be, because excellence is super hard to deny…. Jump into an acting class and hone the craft."
On knowing he's worthy.
"I had just come off of a movie that I shot for five and a half weeks, so I felt really confident [before auditioning]. I didn't need to pay rent this month, you know? So I was like, 'If I get this one, I get it. If not, I don't and it's fine.' I was auditioning for three pilots, and I went in with that attitude for all three, and then all three wanted me. So it was kind of an eye-opening experience. If I go in there without this desperation, not in a cocky way or anything, but I know I'm worthy…that attitude, that really opened me up to be more in the moment and to be more reactive and not so much plan what I was going to do, to let spontaneity inspire me."
On his early passions as a performer.
"I always wanted to be a performer in some capacity. I loved to dance. I grew up being inspired by Michael Jackson and doing talent shows where I'd impersonate him, and that led to doing hip-hop. But it wasn't until my sophomore year of high school, when I overheard on the intercom that the community theater was going to be holding auditions for 'West Side Story.' I didn't know anything about having prepared sheet music or anything like that. So I went to the audition room and sang 'You Can't Win' from the movie version of 'The Wiz'—not the actual theatrical version, the Michael Jackson version with no accompaniment…. I was cast as A-Rab in 'West Side Story.' That was my first musical theater production ever, and I was just bitten by the bug and could not stop wanting to be onstage. Ever since then I was like, 'This is what I want to do for the rest of my life.' "
Want to be an actor on the rise yourself? Check out our television audition listings!