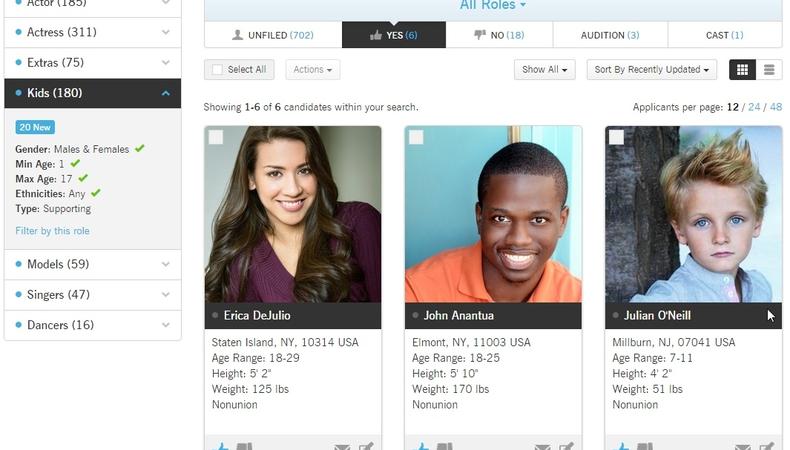 Founded in 1960, Backstage has been helping casting directors and content creators find talent for their productions for decades, with more than 30,000 projects casting with Backstage every year. Building on this wealth of experience, user feedback, and interviews with hundreds of top casting directors, producers, and directors, Backstage has been hard at work developing an improved suite of casting tools that revolutionize the online casting process.
The redesigned Backstage Casting System includes a sleek Casting Dashboard interface for easily managing productions' casting calls, as well as quick access to recently viewed profiles, notes, messaging, and a new high-tech Application Manager that makes casting faster, easier, and more efficient than ever before.
Fast, dynamic, and customizable, the new Casting System was designed for professional film, television, commercial, and theater casting directors—but is now available to all types and levels of projects, from student films, web series, and independent theaters right up to the biggest studio, network, and Broadway productions.
It's time to collaborate.
The Backstage Casting System's collaboration options allow casting directors, producers, and directors to invite their collaborators to their productions on Backstage, so their colleagues can view the talent applications, help manage the submissions, and leave notes on the applicants during the submission-review and audition processes.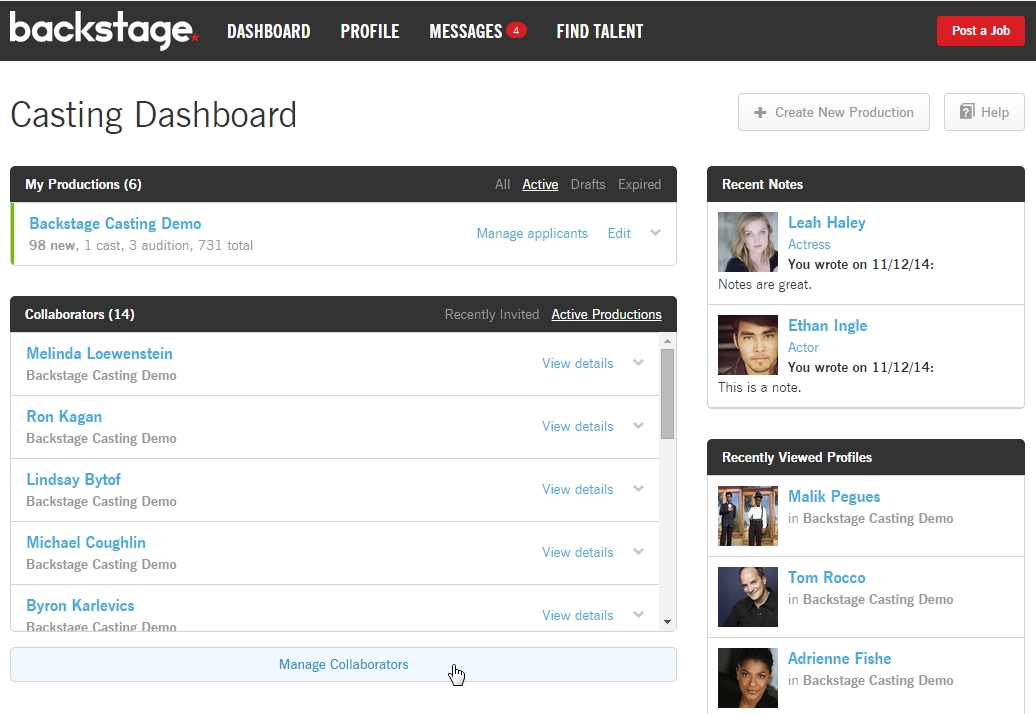 Find a needle in a haystack.
What used to take hours can now be accomplished in minutes: The Application Manager includes convenient grid and list views, as well as organizational options and bulk actions that make reviewing submissions a breeze.
Enhanced search filters allow casting directors to quickly narrow down the talent pool based on their location, gender, age-range, union status, ethnicity, keywords (such as special skills, languages, and accents), media assets (e.g., whether or not they have a reel available), body type, hair color, eye color, height, and more.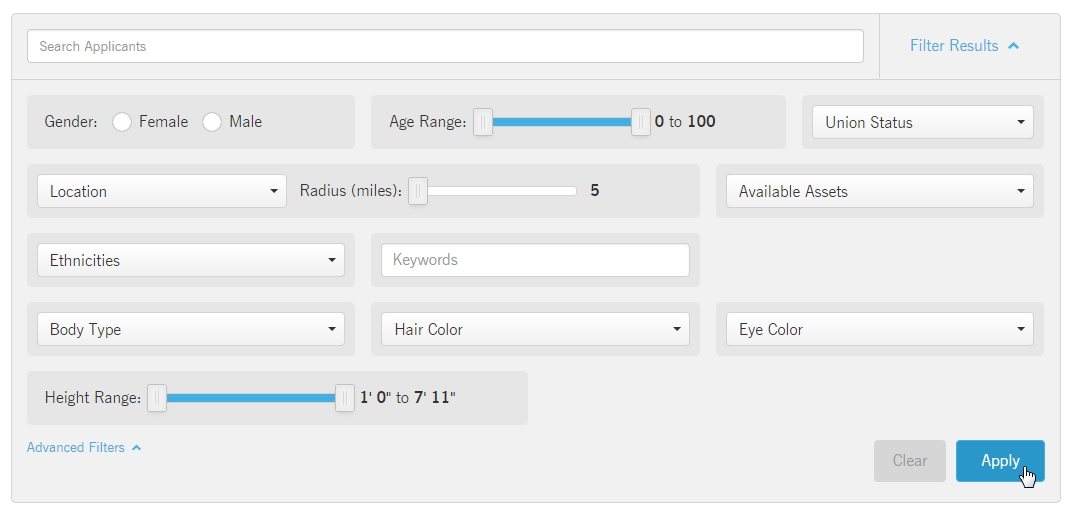 Manage talent.
Applicants can also be speedily assigned or un-assigned roles, rated as Yes or No, moved to the Audition phase, and marked as Cast. Individual and bulk messaging options then make it easy to correspond with the talent – sending script sides on to selected applicants, inviting performers to auditions and callbacks, and even messaging the cast actors before or during production.
Can we make a suggestion?
Backstage's new Suggestions tool automatically searches the Backstage Talent Database for you—smartly suggesting hundreds of additional actors and performers that match the criteria of your production's roles. These suggested candidates can then be assigned a role and considered along with the regular applicants. Preferred suggestions can be invited to audition, even if they haven't specifically applied to the production.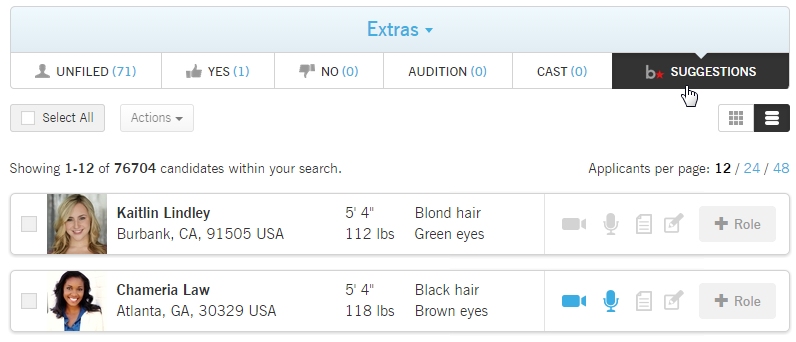 Get the message.
Included in the Backstage Casting System is an all-new Messaging Center, accessible by both casting directors and actors. The messaging system provides secure, fast communication between employers and job seekers. The system allows casting directors to initiate a conversation with an actor via the Application Manager.
The messages are routed through the messaging system to protect the senders' and recipients' email addresses, and the sender can keep track of the messages they send using the Sent folder of the messaging system. Replies arrive in the messaging Inbox and are automatically grouped into convenient conversation threads that can be searched by production title. Messages can include attachments, such as script sides, photos, and small audio/video clips.
Let's get started.
All Backstage users can access the Messaging Center at www.backstage.com/messaging. For more info, visit http://faq.backstage.com/message-help.
Casting directors, producers, and directors can unlock the Application Manager by posting a casting notice and then visiting the Casting Dashboard. You can check out the full tutorial at http://faq.backstage.com/user-guide-casting-director.