Bianca Marroquín, the current Roxie Hart in "Chicago" on Broadway, made history by being the first female Mexican actor to have a starring role on the Great White Way when she made her debut in the long-running revival. She's back in the show and takes Backstage behind the scenes to razzle dazzle us with all that jazz.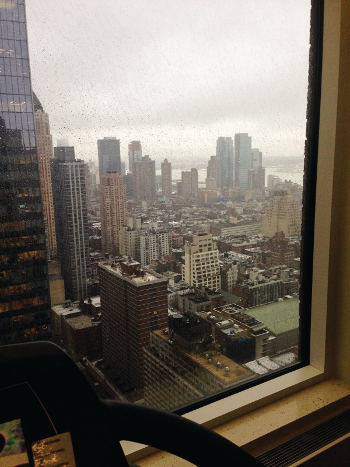 At the gym on the 44th floor of the building where I live, and it's a rainy, gloomy day. But nevertheless, it's a beautiful, breathtaking view inspiring me for my daily run on the treadmill.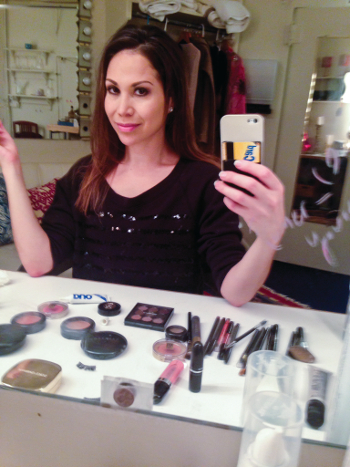 No makeup. Right before the magic begins. Before transformation.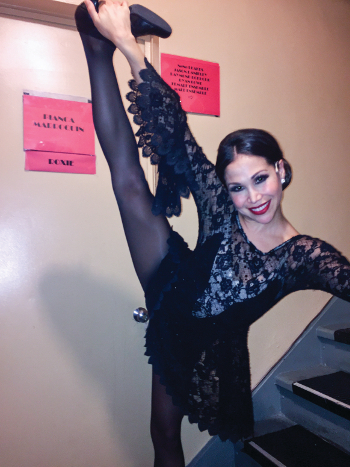 A couple of last stretches on the stairs before my show!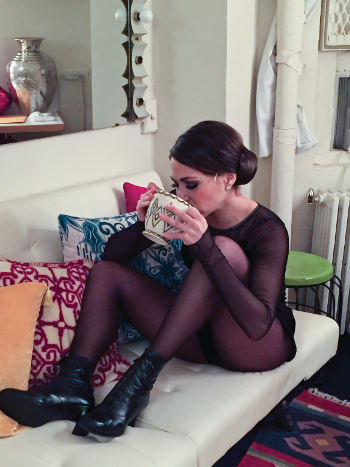 Intermission. I'm nursing a little cold that I caught this winter and drinking Throat Coat for my vocal cords before opening Act 2 with "Me and My Baby."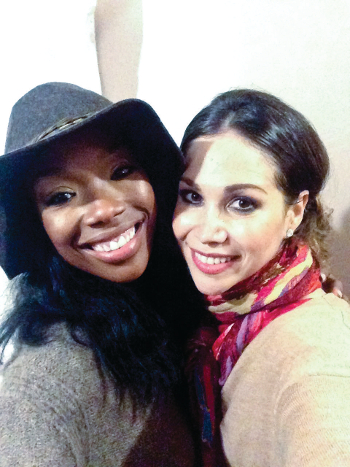 Lovely, sweet Brandy (former and fellow Roxie Hart) came to the show and we captured ourselves in a selfie backstage afterward.
Want more exclusive photos? Check out our Backstage Life series!