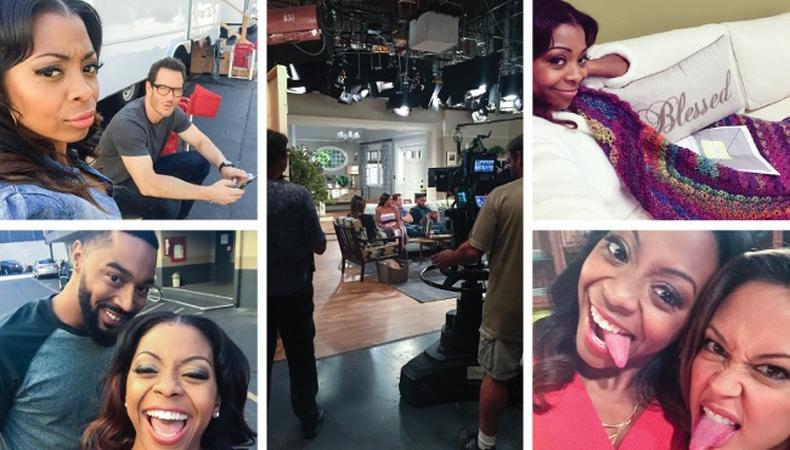 Bresha Webb takes us along for a day on the set of NBC's sitcom "Truth Be Told," co-starring Mark-Paul Gosselaar, Tone Bell, and Vanessa Lachey, and reveals which member of the cast is the worst to take a selfie with and why they all have as much fun on set as behind the scenes.
Chillin' with my Mitch, Mark-Paul Gosselaar!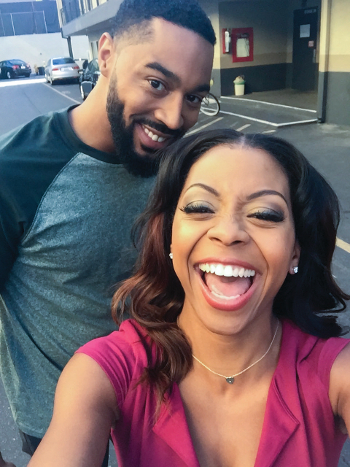 Tone Bell makes me cry from laughter. He's the worst person to take a selfie with because he will cause you to make an ugly selfie face.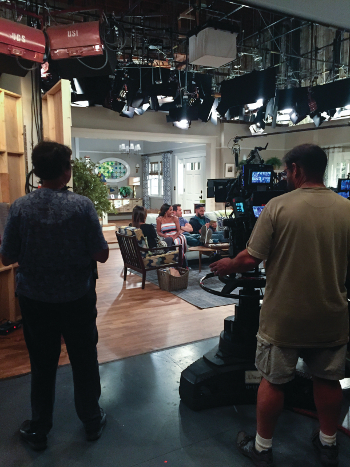 The way we prep for a scene is to continue to have fun. We keep it loose on set and that is the feeling of our show. We are really friends, even off-camera. I love my cast!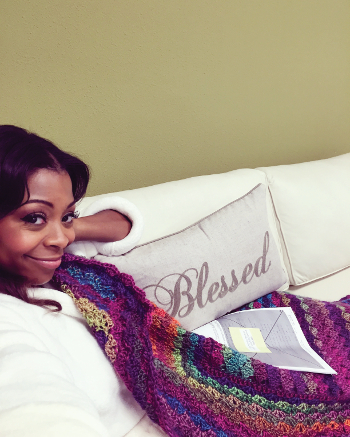 Waiting in my dressing room between scenes. My mom crocheted me a blanket and mailed it from Baltimore. I'm so blessed—yes, yes!

Vanessa Lachey is my partner in crime. As you can see, the funny comes naturally. We are silly. You'll love us!
Want more exclusive photos? Check out our Backstage Life series!