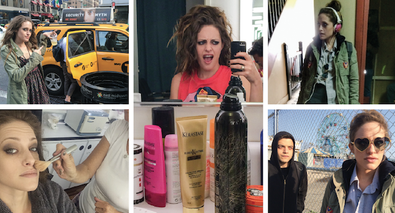 Season 1 may have ended, but that's no excuse for not catching this summer's buzziest, most talked-about show. Binge on the first 10 episodes of the hacker drama, starring Rami Malek, Christian Slater, Portia Doubleday, Carly Chaikin, and Martin Wallström, on USA Network's app before Season 2 comes next year.
In the meantime, here are some of Chaikin's favorite backstage snaps from starring as surly hacker Darlene on the series. Be sure to follow her on Instagram @carlychaikin.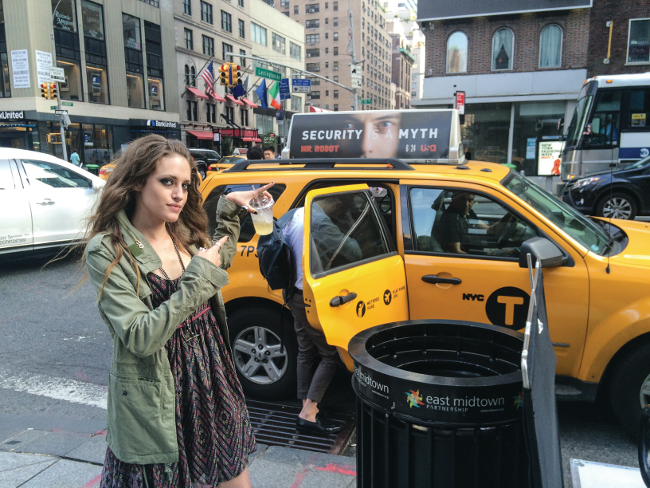 When we were filming the finale and doing a scene next to Times Square, I was standing on the corner in between shots and a cab pulled up with a "Mr. Robot" logo. One of the PAs started taking pictures of me in front of it and the cab driver and people getting out had no idea what we were doing—probably thought we were tourists just excited about seeing a cab.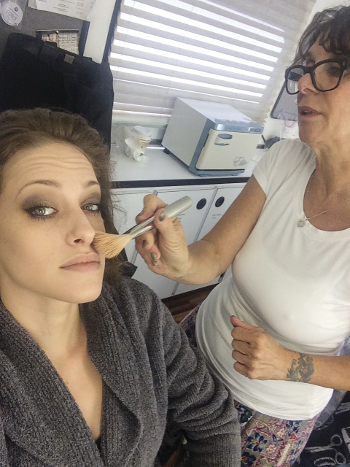 Getting my makeup done! Being in the makeup trailer with everyone is always so fun and they're definitely some of my favorite people on set, but I'm such an antsy person that it's hard for me to sit still for that long. Sometimes it can be a challenge!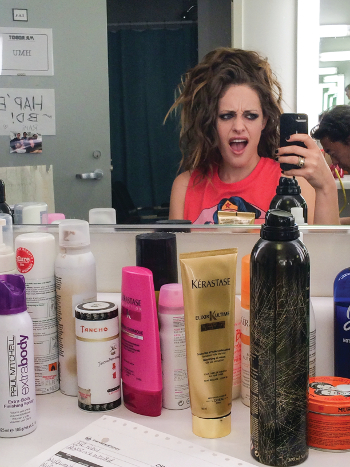 Back in hair and makeup! My hair always gets crazy before we slightly tame it.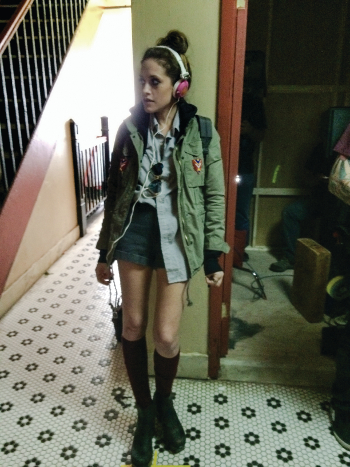 I had my prop headphones plugged into my phone, so I was actually listening to music the whole time we were filming. (It was either Eminem's "Ass Like That" or Bob Dylan's "Hurricane.")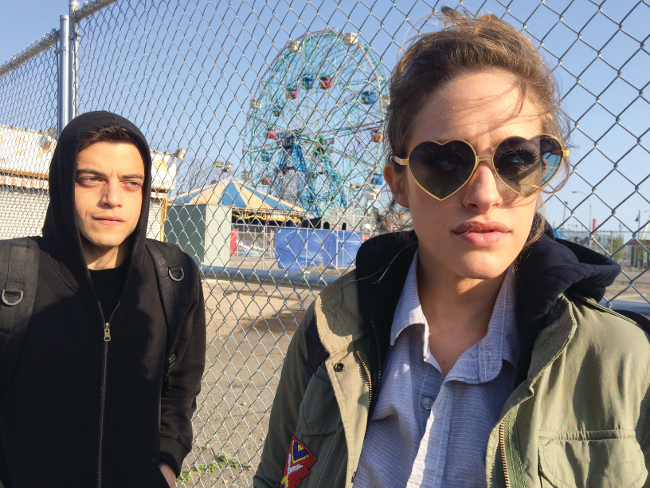 Candid picture of Rami and me filming a scene in Episode 2 at Coney Island.
Want more exclusive photos? Check out our Backstage Life series!