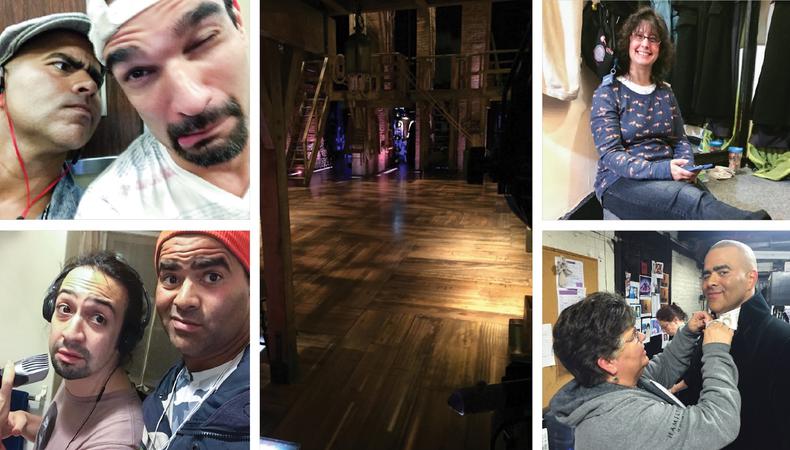 The history-making Broadway hit "Hamilton" is so in demand it's managed to catch POTUS' attention, crash Broadway Direct's ticket lottery website, and spark a pop culture phenomenon. Christopher Jackson, who plays George Washington, takes us into the room where it happens, the Richard Rodgers Theatre.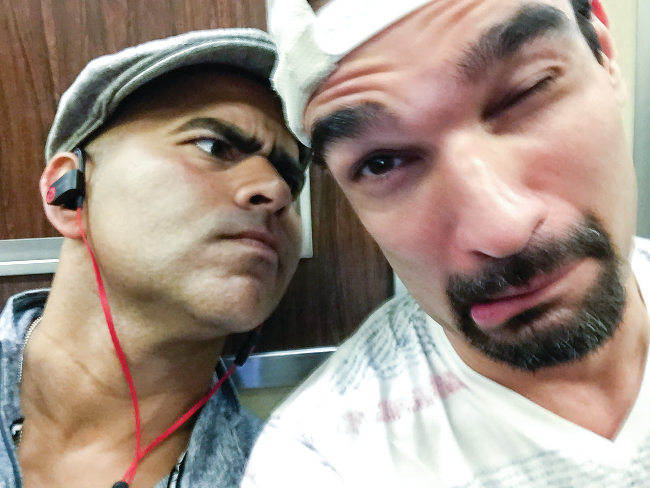 On the way to the theater, you can sometimes sneak up on cast mates. And when you can slip next to Javier Muñoz without him knowing… priceless!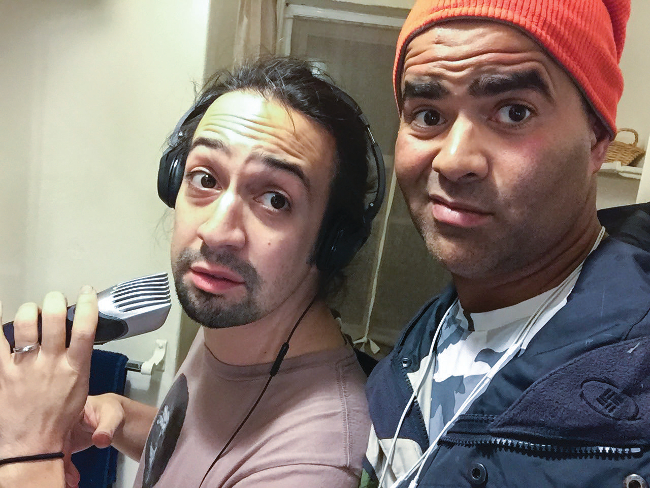 Some folks do makeup… we rock the 'lectric trimmers! It's not a game, y'all!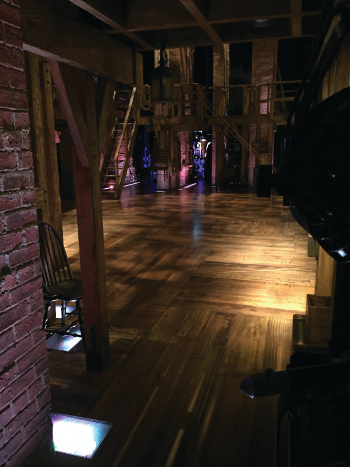 This is the view just a few feet from my dressing room. David Korins sure knows how to make a set look purty! It never ceases to take my breath away.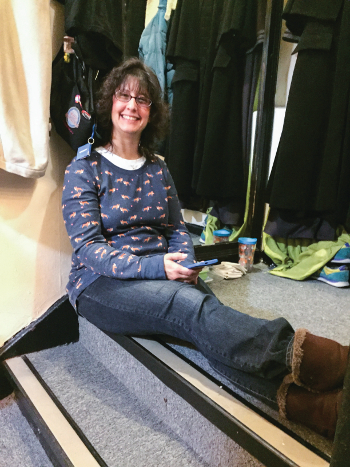 Kimmy Mark is here every day on her perch, ready with a smile! Best dresser in the game.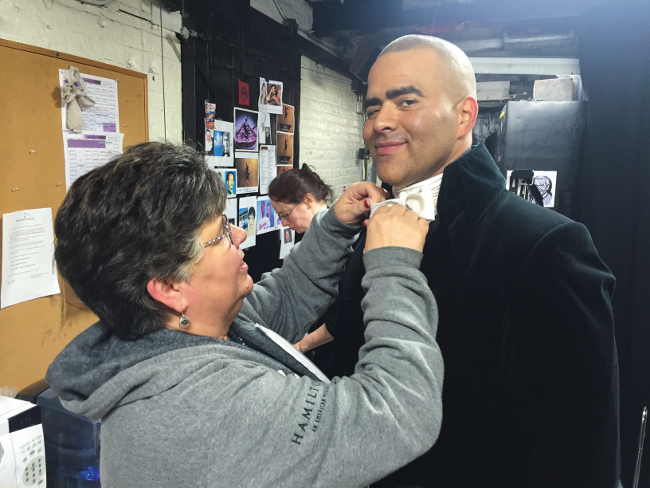 Then there was that time my mom (Jane Adams) was hanging out at the show and decided to fix my tie before the second act. Thanks, Mom!
Want more exclusive photos? Check out our Backstage Life series!