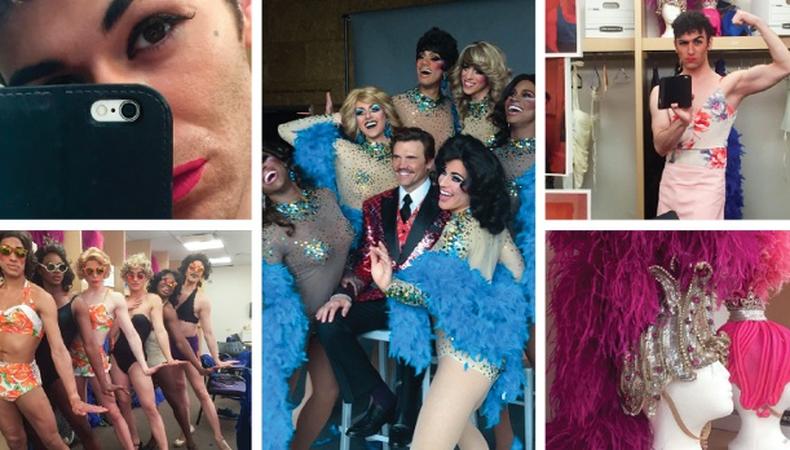 Signature Theatre, located just outside Washington, D.C., is a nonprofit professional regional theater that has been producing gutsy new work and spectacular reimaginings of the classics since 1989. DJ Petrosino is one of the many actors in its current revival of the beloved Tony-winning musical "La Cage aux Folles." He gives us a glimpse of the world behind the sequins, wigs, and, of course, feathers!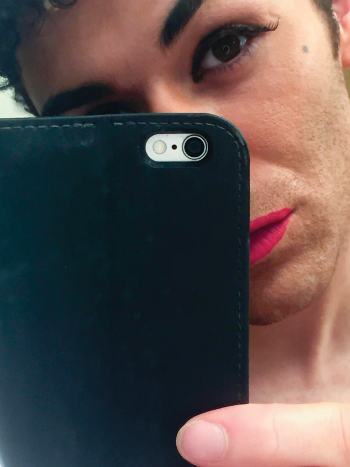 Hello, Backstage! My name is DJ Petrosino and I play the role of Jacob (the butler/maid) in Signature Theatre's current production of "La Cage aux Folles." I'll be your tour guide for this special behind-the-scenes look at Signature's awesome new production of this classic musical.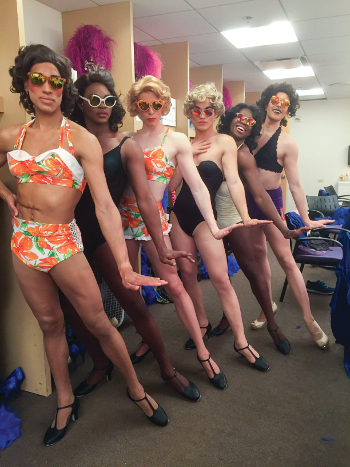 The incredible Cagelles (Isaiah Young, Darius Delk, Ethan Kasnett, Samuel Brackley, Phil Young, and Jay Westin) make their appearance as the bathing beauties. Check out those gams!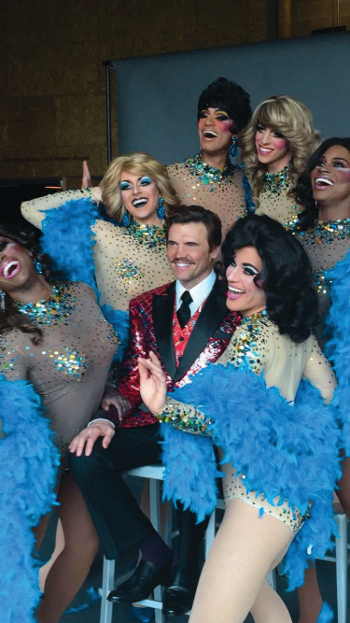 The Cagelles and Brent Barrett take a break from tech for a little publicity photo shoot. Check out Brent's jacket and those bedazzled bodysuits!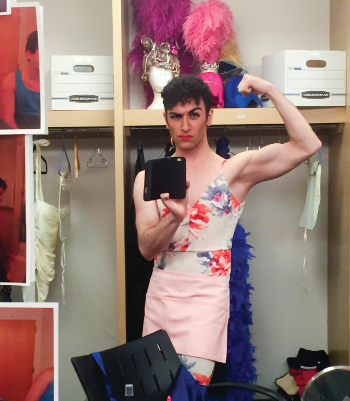 Nothing says masculine like a floral summer dress, pink apron, and the gun show. Jacob is the definition of butch.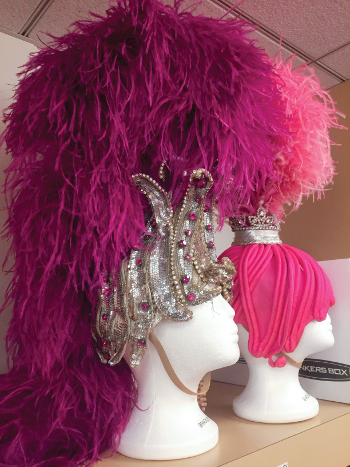 What about these amazing headdresses? Signature partnered with Ringling Bros. and Barnum & Bailey Circus and were given the opportunity to raid their incredible costume facility in Sarasota, Florida, for a few extra pieces. In fact, these headdresses are as old as the original production of "La Cage aux Folles."
Want more exclusive photos? Check out our Backstage Life series!