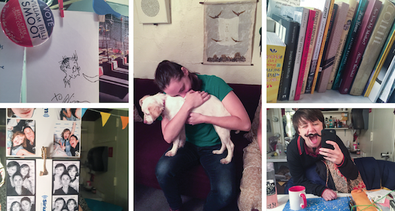 The critically adored Tony-winning musical is still going strong at Circle in the Square Theatre, where Tony nominee Emily Skeggs plays college-aged Alison Bechdel eight shows a week in the adaptation of Bechdel's graphic novel memoir about coming out and her father's suicide. Skeggs takes us backstage, where things are noticeably more light-hearted than they are onstage.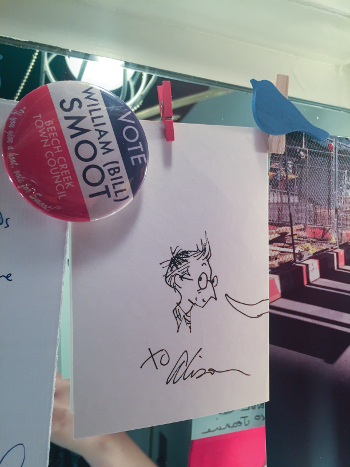 This is a tiny section of my personal telephone wire that I installed across my dressing room mirror. I hang special things from it, including this incredible original Al drawing, and this pin, a gift from opening night. Ten points to you if you get the sneaky reference.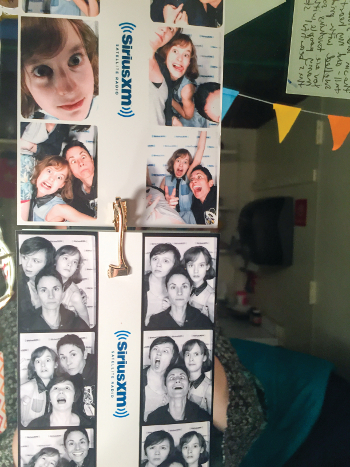 Syd [Lucas] and Beth [Malone] and I making memories at SiriusXM, one of my favorite moments during Tony season.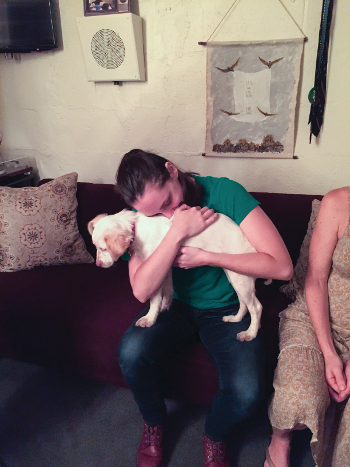 A preshow ritual for us is to soak up that puppy love. This is our new "Fun Home" mascot, Evangeline, with one of our stellar understudies, Lauren Patten.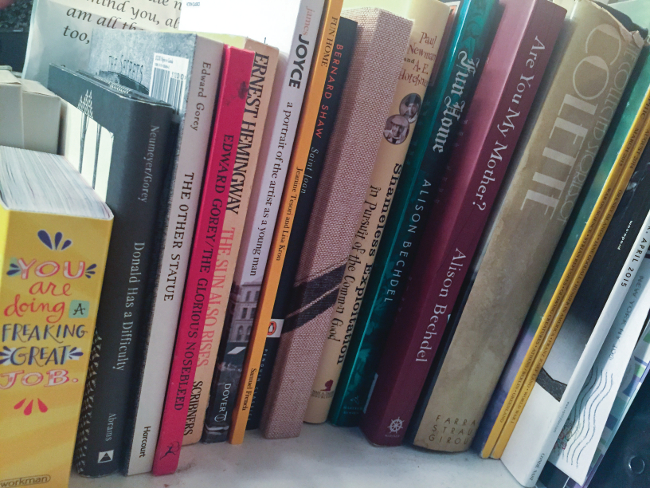 My dressing room library consists of books Alison was reading in college at the time that I play her in the show, other artists and writers that inspired her work, and things that inspire me.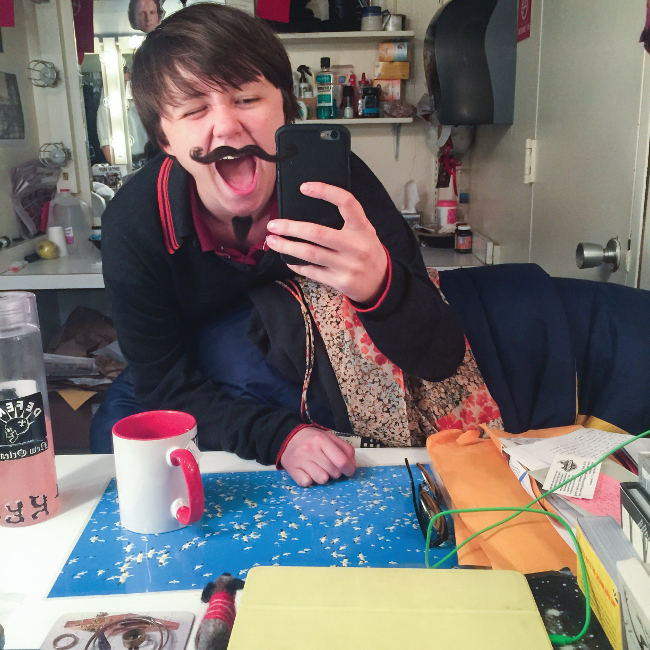 We may deal with some heavy stuff, but backstage the "Fun Home" family has a lot of fun. Below is my trusty mirror mustache and soul patch, a gift from the beautiful Joel Perez.
Want more exclusive photos? Check out our Backstage Life series!