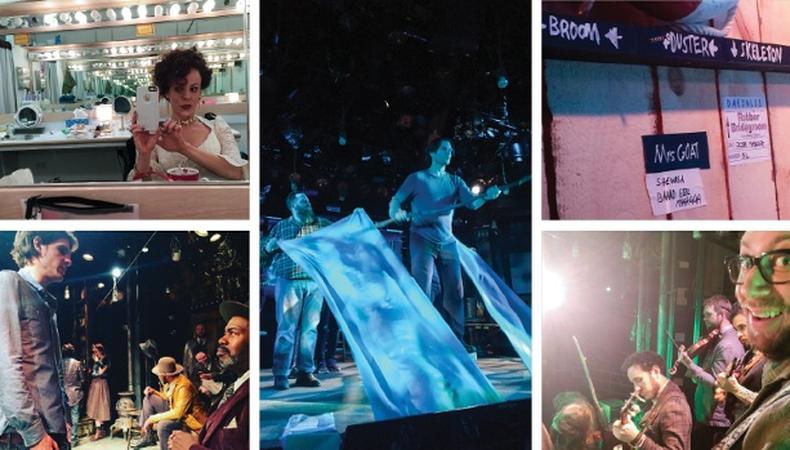 Leslie Kritzer shows us the ins and outs of the new Off-Broadway reimagining of the musical comedy "The Robber Bridegroom," about a Southern gentleman who turns into a Robin Hood–esque bandit when the sun sets. In it she plays Salome, the bitter second wife of the region's wealthiest planter, Clement Musgrove.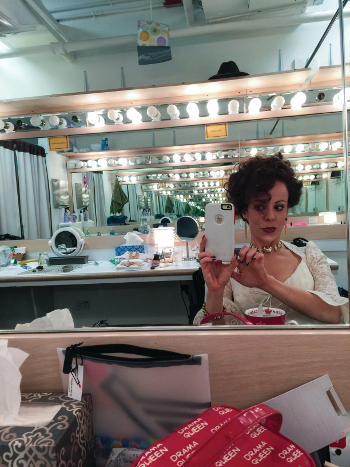 Tech is the first time everyone gets to put on all of their costumes and wigs. It's a really magical moment. This was snapped right after I saw myself for the first time in my costume. No matter what, once I'm in this outfit, it's game on.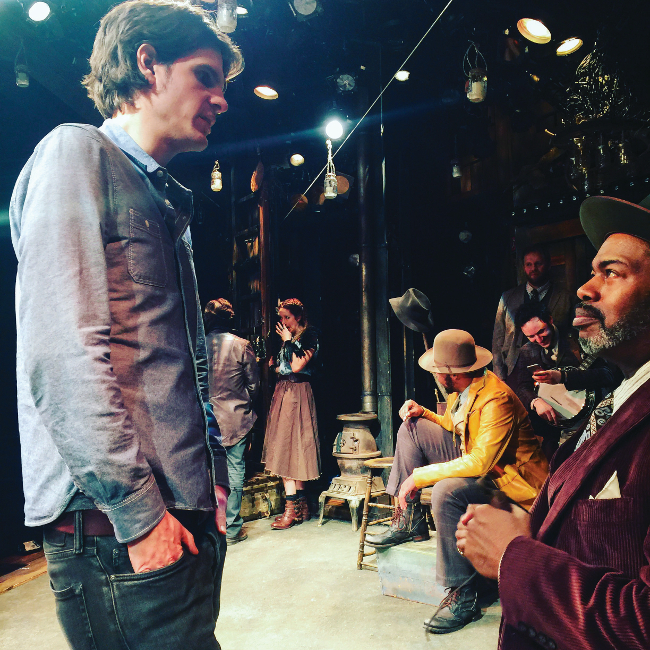 Alex Timbers is a dream director. He gets my kind of comedy in a way that I have never experienced with anyone else. I captured him having a discussion with Lance Roberts, who plays my husband, Clement. This is the time in the tech process where we learn how to take what we did in a rehearsal room onstage in a new environment.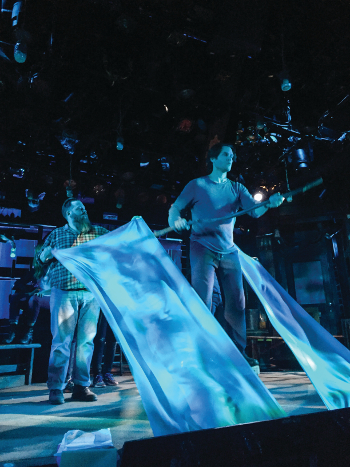 Everything in our show is homemade. We don't use projections or fancy LED screens. Our amazing lighting designer Jake DeGroot and our genius set designer, Donyale Werle, are truly the secret weapons of "The Robber Bridegroom." Well... and the cast.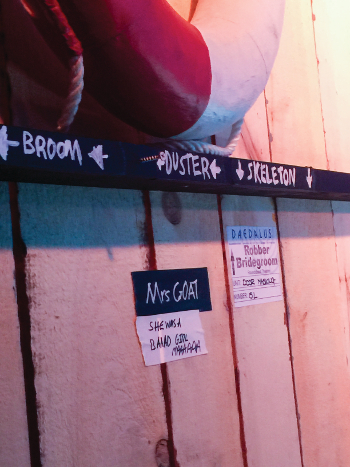 There are a ton of props [in this show], including a big, life-size skeleton. Stage management and the props department are super diligent about keeping track of it all. It's not an easy job when half of them get thrown around and dropped in the dark by us.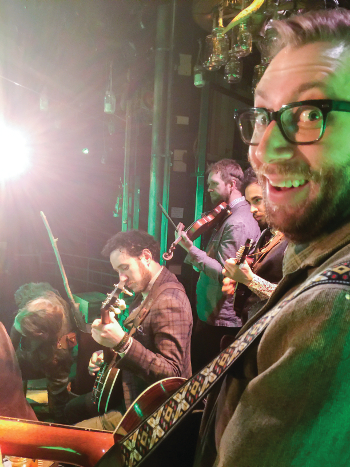 Our show wouldn't be what it is without our incredible band. They are the backbone of our show. Cody Owen Stine, our band leader, keeps it all together every night. We have fiddle, bass, mandolin, banjo, guitar, and piano, and I'm sure a few things I'm missing. I love these guys.
Want more exclusive photos? Check out our Backstage Life series!