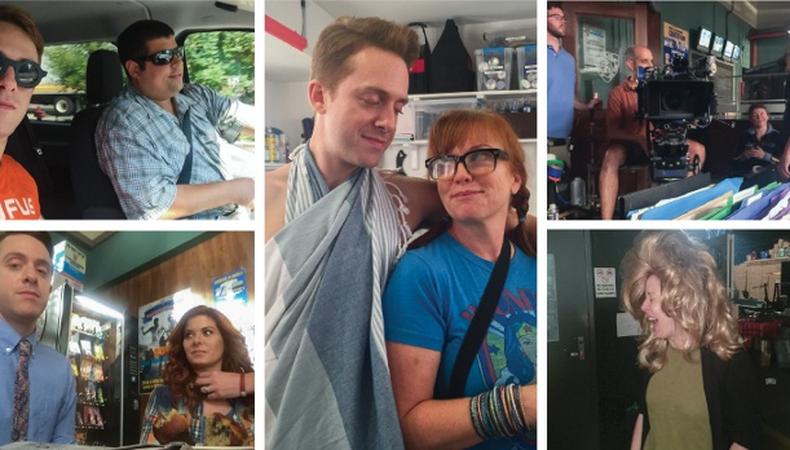 Returning for its second season Sept. 23, NBC's Debra Messing cop dramedy boasts an impressive cast, including Josh Lucas, Laz Alonso, Janina Gavankar, and Max Jenkins as Max Carnegie, assistant par excellence who knows how to solve a crisis as well as how to work a bow tie in the office. Below, Jenkins shares a couple of moments from a day of shooting the NYC-based series!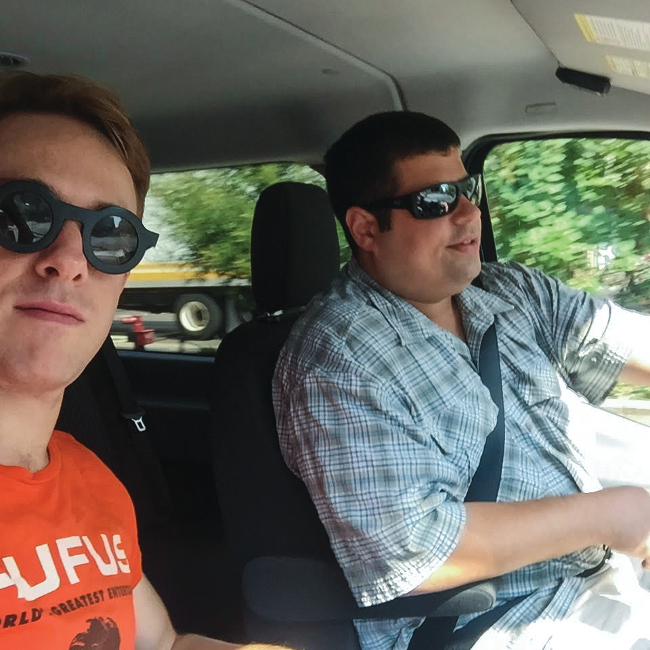 That's Dave. He's driving me to work and it's really early but we don't care because we're both 30-year-old men who have our first big gigs and we're sittin' on top of the world and we're beyond invigorated!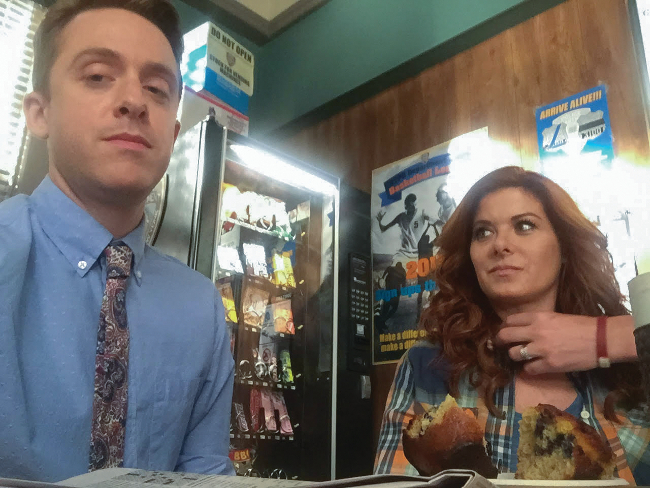 Took this by accident, but I love it because it looks like she adores me. We shared that muffin in a scene. Hu Kitchen whipped it up special for Debra. Love that Hu Kitchen.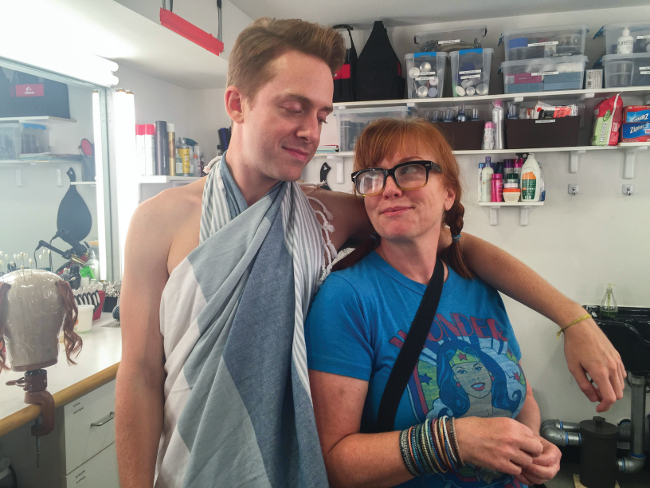 There she is. Tricia. Head of makeup. Keeps Debra looking flawless 24/7. I'm wearing a halter dress made out of a blanket by my hair mistress Annie because I didn't have an undershirt. Also, I wanted to wear a halter dress.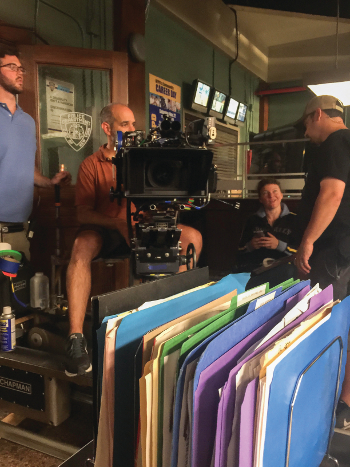 Camera gang. I'm sitting at Max Carnegie's desk, waiting for the scene to begin. I wanted to get a picture of me with the whole camera department, but there wasn't time. It would have been misleading anyway, because it would have made me seem really cool and chill. Shortly after taking this picture I would proceed to mess up my lines and Josh Lucas would be very forgiving.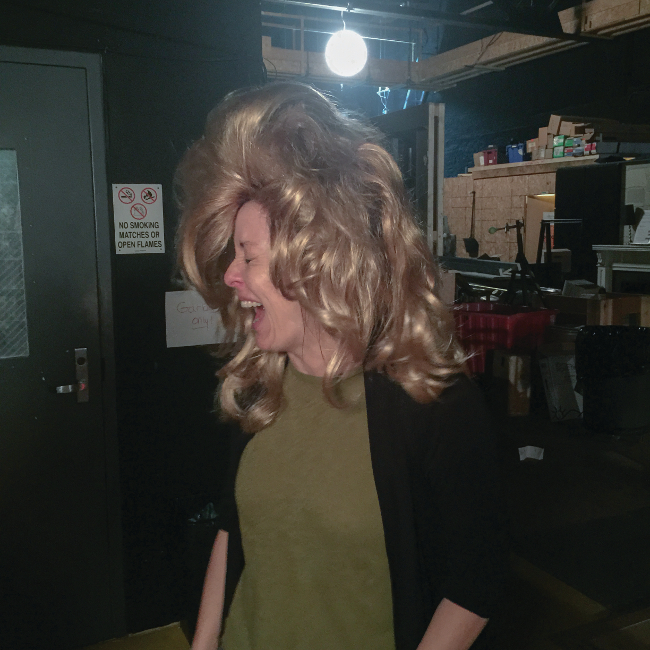 The beautiful and perfect Cherie Nowlan, who is directing Episode 204. "Nowlan" is how you spell "Nolan" in Australian, I think. Our head of hair, Jason Hayes, was kind enough to brush her out so that she could look her very best for all of us, which was very much appreciated.
Want more exclusive photos? Check out our Backstage Life series!