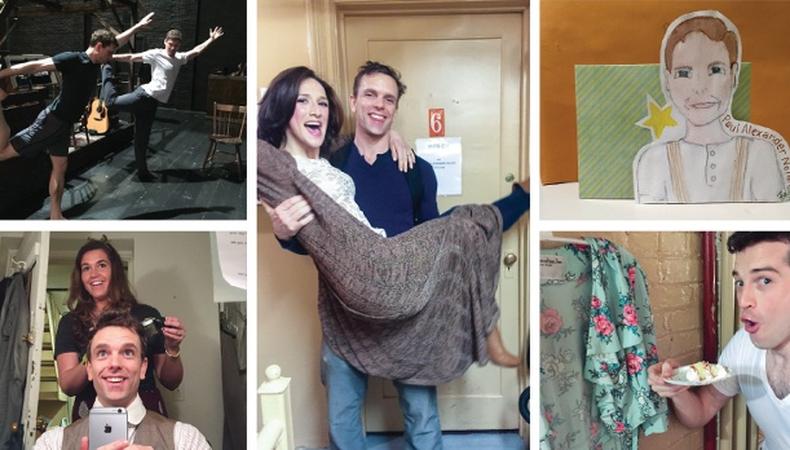 Steve Martin and Edie Brickell's "Bright Star," a bluegrass-infused musical epic taking Broadway by storm, earned an impressive five Tony Award nominations in May. Paul Alexander Nolan is turning in a terrifically energetic performance as Jimmy Ray Dobbs, the love interest of Carmen Cusack's Alice. The actor shares with us a glimpse of the goings-on backstage of this bright new musical.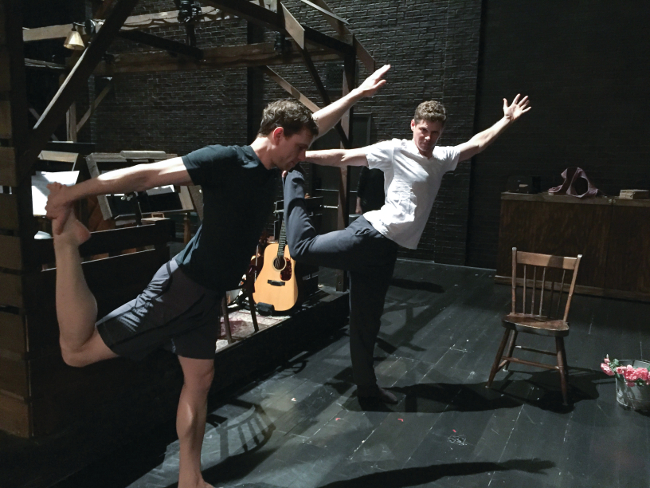 Warm-up with Tony Roach. Dancer pose, 'cause, you know, we cut some rugs in "Bright Star" on the Broadway. I think Tony needs to review his dancer pose technique, however. Somebody check his credentials, please!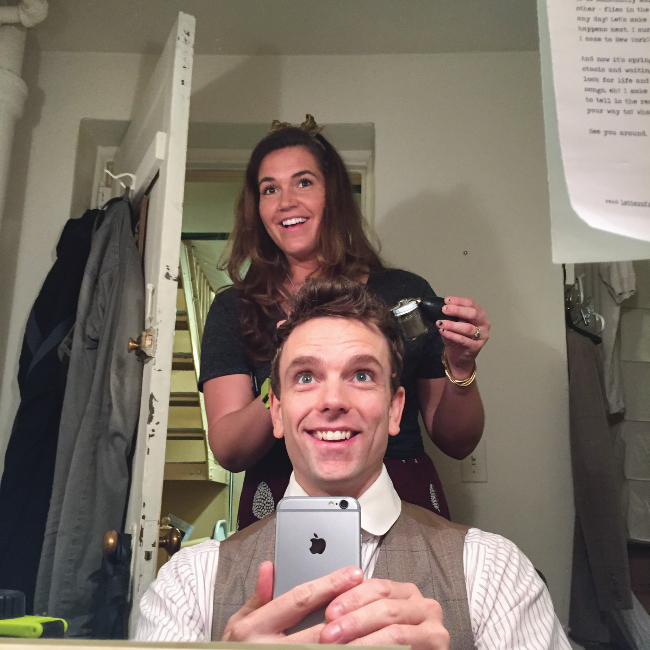 Kierstin, head of the hair department, comes to my room at the 15-minute call to make sure I look good. I mean, it takes a LOOOOONG time for her to accomplish that. Thank you, Kierstin!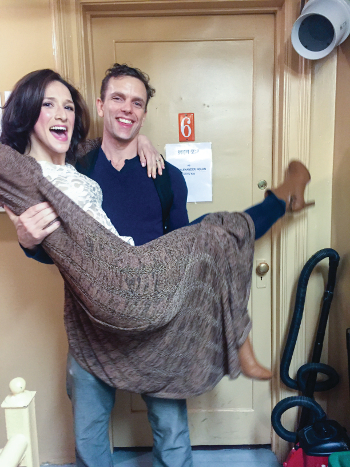 My wife and I after the show on a Saturday night. She comes by for "shot night," hosted once a week by our own Dee Hoty!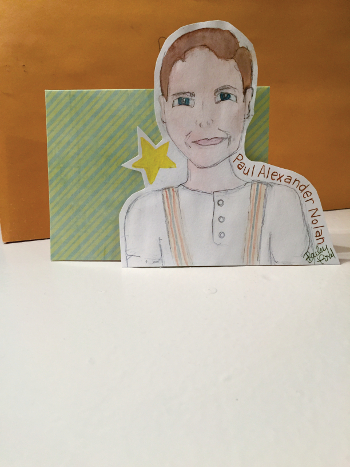 OK, I love this drawing by Bailey Ford because it makes me so much more handsome and has also launched my comic book character, who has the special superpower of performing nine shows a week.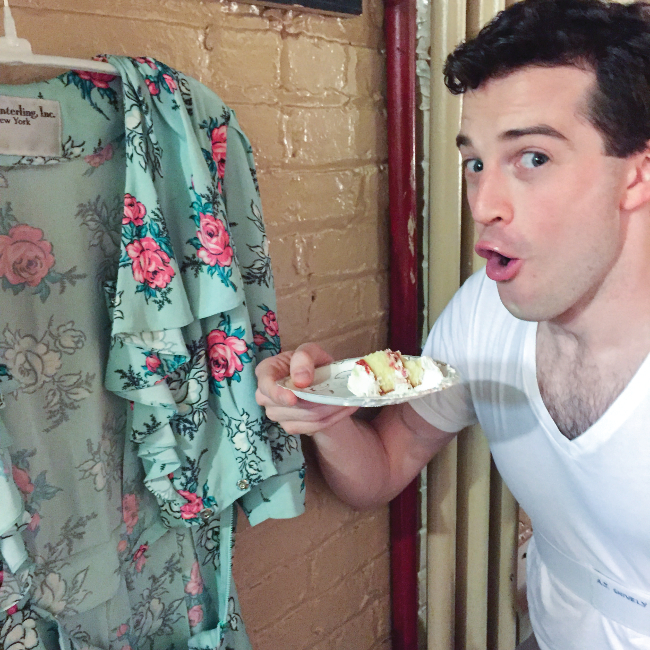 A.J. Shively, this time I caught him eating near Sarah Jane's dress. Good thing her dresser wasn't near or he'd be dead meat.
Want more exclusive photos? Check out our Backstage Life series!