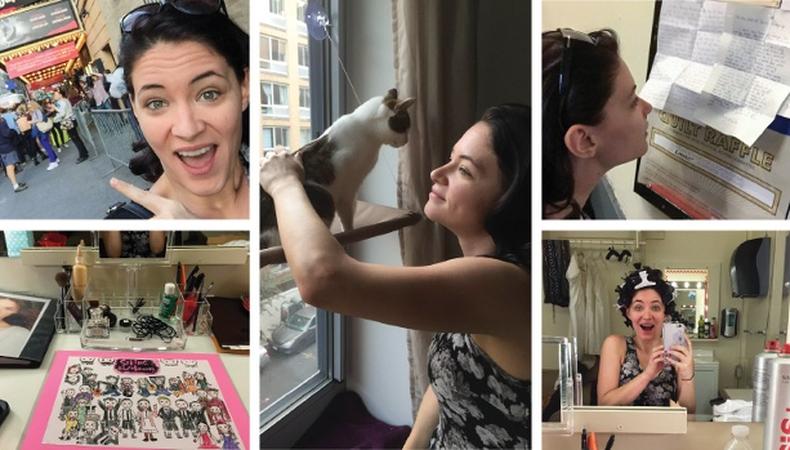 Last seen on Broadway in 2009, the musical that first introduced audiences to Jonathan Groff, Lea Michele, and John Gallagher Jr. is back in an audacious new production in which hearing and deaf actors double up on roles. Sandra Mae Frank, who takes on Michele's original role of Wendla (Katie Boeck provides the voice of Wendla) shares with Backstage a typical performance day leading up to the show's Sept. 27 opening!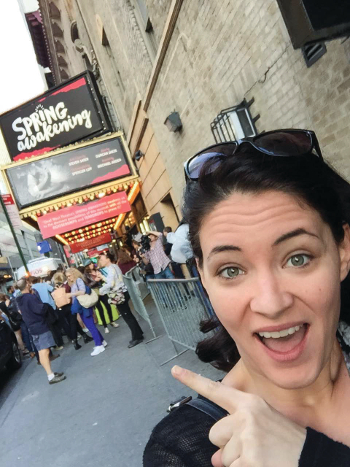 Taking a photo in front of the theater with our fans, the Guilty Ones!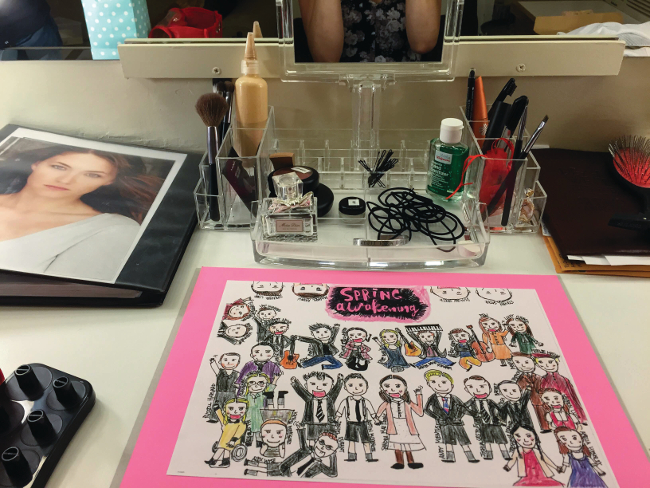 Showing off my beautiful "office" with my makeup organizer and a gorgeous drawing that just arrived, made by Kaho!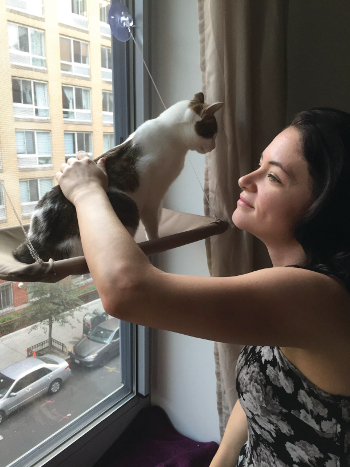 Saying farewell to my fur babies, Lace and Spade (not pictured)! They are my good luck charms and yes, I am a bigtime cat lady!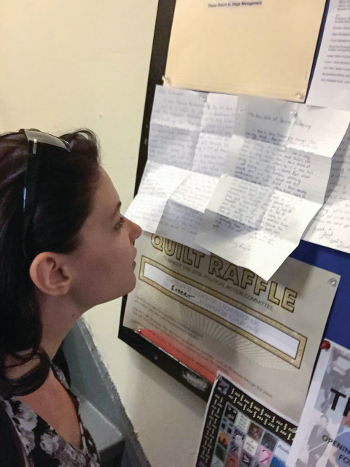 Reading letters from our wonderful fans. It's great knowing how this production has impacted them and what it means. My heart is touched.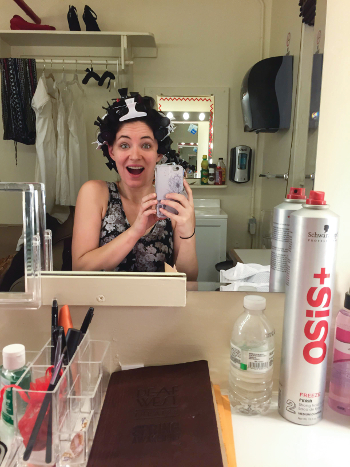 Turning into Wendla!
Want more exclusive photos? Check out our Backstage Life series!