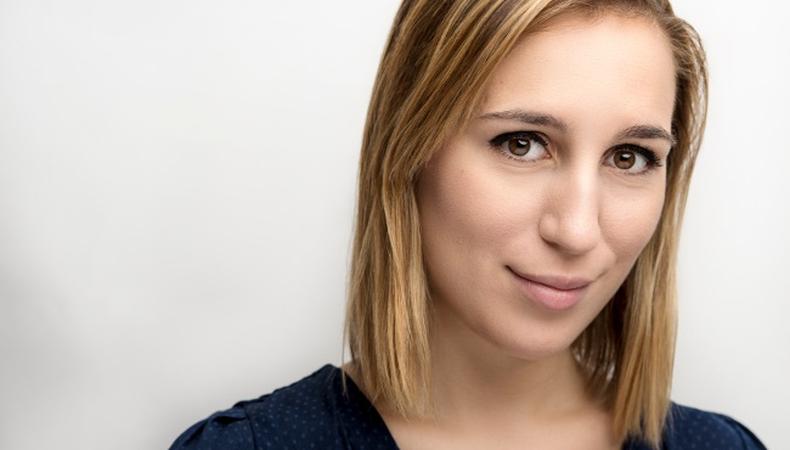 Barbara Bernardi used Backstage to get cast in the troupe at the Thalia Festival, a theater festival written and directed by women exclusively for women performers.
The Thalia Festival immediately struck her.
"I graduated from the American Academy of Dramatic Arts this year, and as soon as I did, I started looking for auditions on Backstage. I saw [the Thalia Festival] was a festival of short plays written by women, for women, and directed by a woman, [and] I knew I had to be a part of it."
Go with your gut when auditioning.
"The audition was really smooth and a very positive experience. We were asked to prepare a contemporary monologue, and I did a comedic one from 'Spike Heels.' I love comedy—it is my strong suit. I went with my gut and gave it my all."
Backstage requires no guesswork.
"I feel very comfortable using Backstage. It is straightforward, well organized, and you can find all types of jobs. I have had a lot of opportunities to audition for great people."
Make your own work—and Backstage can help.
"The best thing you can do is keep busy. No matter what you are doing today, you cannot plan for tomorrow in the acting market. Don't be discouraged! Making your own work keeps you busy and active. Right now, I am writing my first play, and I was inspired to do it after the Thalia Festival. Once I have this project in motion I will definitely use Backstage to find my cast."
Backstage is more than just auditions.
"I use Backstage a lot, not only for auditions but for other jobs. I work at Gulliver's Gate in Times Square, a brand-new attraction, and I got the job through Backstage, as well. I apply almost every day, and write down EPAs to go to, because they are a great learning experience."
Use every tool at your disposal.
"Use [Backstage] as much as you can, not only for auditions, but for all types of jobs. The community is so vast that you have more opportunities than you can imagine. Really work on your profile to make it look the best it can, and utilize every single tool they offer you."
To see your success story in print, tweet @Backstage using the hashtag #IGotCast.
And if you haven't yet been cast, check out our audition listings!