Former Backstage cover star Tony Yazbeck ("On the Town") recently joined long-running Broadway musical "Finding Neverland," in which he plays Peter Pan creator J.M. Barrie. Yazbeck photographed life offstage at the Lunt-Fontanne Theatre for us; you still have an opportunity to see Yazbeck and company in person before "Finding Neverland" closes Aug. 21.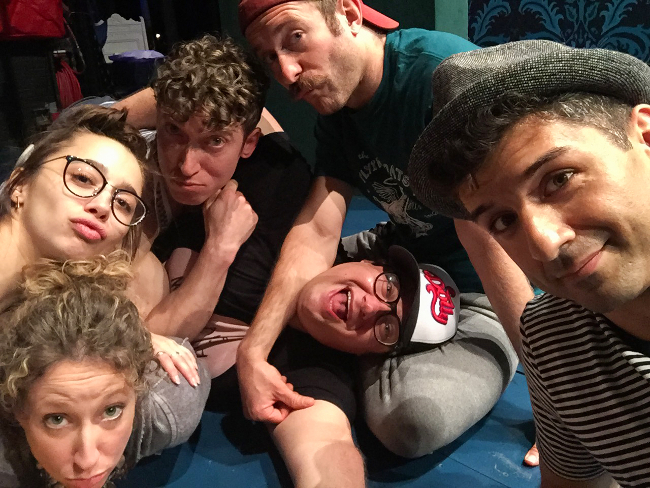 This cast is truly an incredible balance of heart, humor, and extraordinary talent. This was at one of our rehearsals during the day, with Courtney Balan, Emma Pfaeffle, Ron Todorowski, Colin Cunliffe, and Josh Lamon.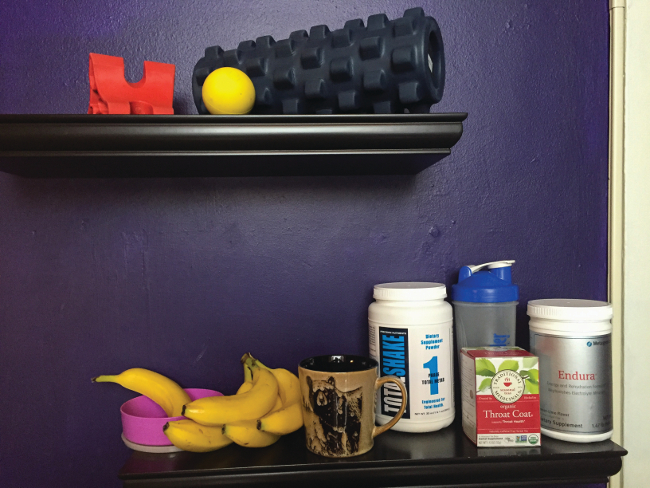 There are some things in my dressing room that keep me going eight shows a week. The top shelf holds my physical therapy tools: a DaVinci tool to take pressure out of my neck and upper back; a lacrosse ball to iron out knots; and my roller, which is so important before a show starts. The second shelf holds bananas (which I eat before the nursery scene in the first act); Throat Coat tea for intermission; Total Shake, a perfect rice-based food supplement with all the vitamins and minerals necessary to keep you healthy; and Endura, a powdered drink mix that restores electrolytes. I highly recommend all of this for a long Broadway run!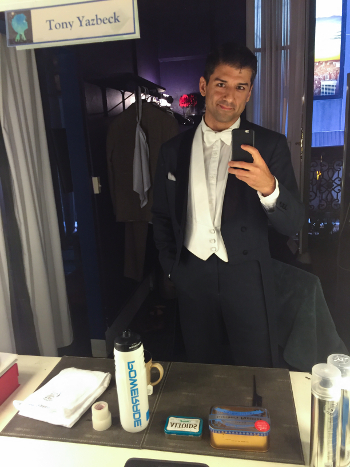 They just called places. I'm all dressed and ready to get onstage!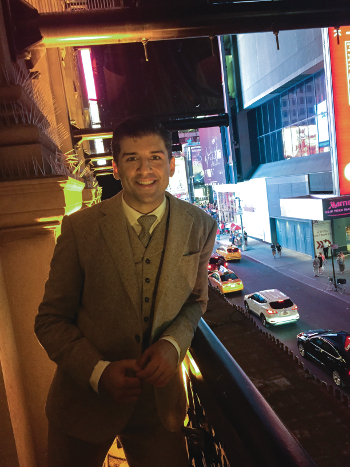 I have a glorious view of Times Square and the bustling streets of Broadway outside my dressing room bay window doors. I am all set at intermission with my top-of-Act-2 costume on.
The "Neverland" fans outside the stage door are just the best. Some of them have seen it 10 times. Others have traveled across the globe to see our show. They are always so excited to experience this wonderful story!
Inspired by this post? Check out our Broadway audition listings!