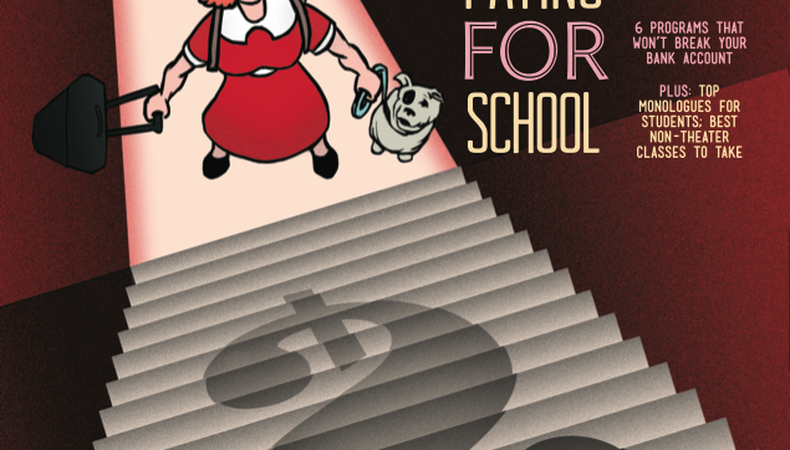 Backstage's College Guide is out this week, and Ruthie Fierberg rounds up expert advice on financial planning, scholarships, student loans, work-study and more. Check out a sneak peek from the feature below!
---
If the cost of college in the United States seems astronomical nowadays, that's because as of 2012 the dollar amount had increased by 1,120 percent since 1978—that's twelvefold over the course of 30 years. The continuously rising price may be most concerning to young artist-hopefuls, as they must devise a way to make ends meet knowing that a life of variable income and inconsistent employment comes with their diploma.
According to the National Center for Education Statistics, the average cost for undergraduate tuition, room, and board at a private institution for the school year 2010–2011 was $32,000. From state funding cuts for community and public colleges to the prestige-driven business model of private universities, institutions increasingly defer the financial burden to students.
To defray the costs, Janet Bodnar, editor of Kiplinger's Personal Finance magazine, suggests that after savings—which families have hopefully accrued in a 529 college savings plan offered by the state—"you want to get as much 'free money' as you possibly can." Grants and scholarships, be they federal or from the institution of choice, are optimal sources. Yet many students simply don't know their options or how to navigate the system. Ben Miller, senior policy analyst at the New America Foundation, recommends studentaid.ed.gov as a one-stop shop for all explanations financial aid.