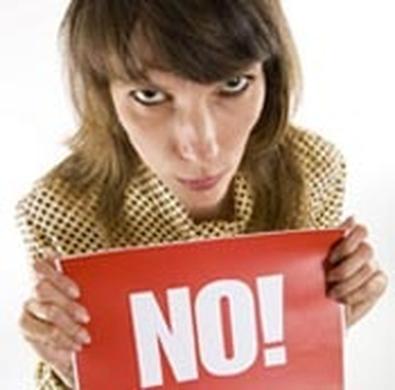 If many adult performers have trouble dealing with the frequent rejection inherent in showbiz, how can we expect children to accept it? Back Stage spoke with parents, psychologists, and other experts to find out how to help children get over not getting cast. Explain the Casting Process
The first step in helping children cope with losing out on roles is to prepare them for the possibility. It isn't necessary to hold lengthy conversations on the mysterious inner workings of the entertainment industry, but children should understand that casting directors, producers, and directors select actors for a variety of reasons — most of which are beyond an actor's control.
"It's important to impart that this business is subjective, and most of the time the casting decision has nothing to do with what the child did or did not do. It's nothing they can control," says child psychologist Katherine Sellwood.
Patricia Kinchen helped her 6-year-old daughter, Cassie, understand the casting process by relating it to Cassie's love of coloring. "I told her that an audition is like when she has all the colors in front of her and she has to choose the one she needs. If she does not choose a particular color, it's not because she does not like it. It also doesn't mean that she will never use that one color, but rather [she can] use it in a different project," Kinchen writes via email. "We also talk about how casting directors have a hard job to do and how we can help them by being prepared for the audition and having good manners while we're there."
Actor Denise Winsor, whose three adult children acted when they were younger, taught her children that casting directors "select" actors rather than "reject" them. "There are so many variables on why one actor is chosen over another. We know it's not always about the acting," Winsor writes via email. "With the positive approach of 'selection,' it has made it easier to move forward and on to the next project."
Emphasize Preparation, Not the Audition
Carl Sprayberry moved his family from Houston to Los Angeles so his 9-year-old son, Dylan, and 7-year-old daughter, Ellery, could pursue acting full time. He teaches his kids the importance of working hard to prepare for an audition, but he doesn't much emphasize the audition itself. "We put all the effort up front on the preparation. Then when they go in, if we know we prepared them to do their best and they did their best, then it's over," notes Sprayberry, who blogs about his family's experiences in the entertainment industry on ChildrenInFilm.com, a social networking site for parents of child actors and models.
CIF president and former agent Toni Casala agrees that parents shouldn't discuss an audition with their children after it's over. "Don't pressure the child or worry or fret or analyze it," she says. "It only adds to their frustration and their feelings of rejection. It goes back to the parent. The parent's the one saying, 'You really need this job. You really need to do well.' That's the kiss of death. That's what's going to make the kids crazy."
Psychologist Helen Grusd, who works with child and adult actors, advises, "Live [the audition] very briefly. The greater sense is that the child tried and did the best they could," she says. "You praise them just for doing it. The key is that your children are loved whether they get [the job] or they don't get it."
No Pressure, No Pain
Grusd says the more pressure a parent puts on his or her child to land roles, the more upset the child will be if not cast. "The parents put enormous expectations on their children, so that their self-esteem is tied into pleasing their parents," she says. "If they get a callback, they feel wonderful because the parents feel great, and if they don't, they feel devastated — not because they personally feel devastated but because they feel the parents' great disappointment."
A mother who spoke with Back Stage on condition of anonymity agrees with Grusd but adds that it isn't always easy to hide her expectations and anxieties from her children. "As the kids get closer to landing a big role, we get excited and somehow communicate to the kids — directly or subliminally — that the stakes have gotten higher," she writes via email. "My partner and I try consciously to avoid sending those messages."
It's understandable that parents who invest so much time, energy, and money in their children's careers are disappointed when their kids are not cast. "I find it to be the hardest on me," Patti Richards, the mother of a 15-year-old actor, writes via email. "[My son] goes in, does his stuff, always comes out feeling like a million dollars, and never talks about it again. I took my cues from him. He didn't look at it as rejection; he looks at it as opportunities. That is why he is the actor and I am the parent."
Sprayberry says his kids aren't fazed by rejection. However, he and his wife had a tough time when their daughter did not land a major leading role after six months of callbacks. "It was a very powerful thing, and it took my wife and me a good day to get through it," Sprayberry recalls. "We weren't mad; it's just that you invest so much into this, because if you really want to do well, you have to really put your heart and soul into it."
Ellery was disappointed as well, but the Sprayberrys focused on praising her for doing her best and getting so far in the audition process. He adds, "It was there and it was gone. I think you have to have that attitude out here to be successful."
Keep the Kids Active
Grusd and Sellwood say it's crucial that child actors have interests outside of acting; those who participate in other activities don't take rejection as hard. "Make sure that they have a wide variety of interests, so they won't be overwhelmed and helpless when they feel rejected," advises Sellwood. Adds Grusd, "It's absolutely imperative that the parents balance [the kids'] lives — that they have a chance to interact with other children, they have a chance to be joyous. That is the essential thing."
Richards says she makes a point of showing her son that there is more to life than acting. "I still feel obligated to guide him into other fields that may be of interest to him, because this acting biz is so tough," she says. "I want him to be happy, and I know this is where his heart is, but I also want to be realistic."
Sprayberry, who has taken a sabbatical from his career to focus on his children's, says it would be fine if one or both of his kids decided to stop acting. "If [a] child has a talent, the parent has a responsibility to do everything within their power to help that child's talent blossom," he says. "If it isn't going to be [acting], it has to be something, because I do not want my children growing up kind of lost and not having a path in life. They can be kids and have fun, but I want there to be something that really fulfills them."
Sellwood points out that all parents should teach their children how to cope with rejection early on. "Too often, parents try to shield their children from disappointment, but it's good for them to learn that rejection is a part of life," she says. "What's important is for them to know that they're still okay and people still love them."