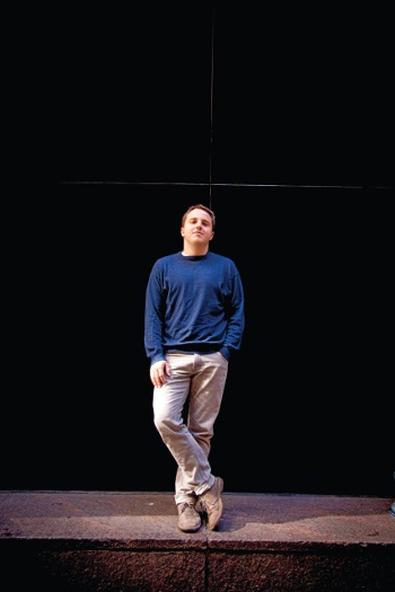 Joshua Harmon's "Bad Jews" is playing at Roundabout Theatre through Dec. 29. Harmon's work has been developed at Williamstown Theatre Festival and the O'Neill. He is currently enrolled in the Juilliard Playwrights Program.
Do you consider the actors when you're writing a play?
Sometimes I write for a specific actor. In this case, I didn't. Sometimes it's useful—even if you don't ultimately want to use that actor in the play—to have that voice in your head. And then certainly once we cast the group of actors that we cast in this play…you rewrite with the actor in mind. And in this case, knowing that for the most part these actors can handle anything—it takes all the pressure off.
Do you feel like that made you a better writer?
If an actor can do anything, then you have no excuses. They can do absolutely anything, so I need to give them the best that I have. It's a scarier place in some ways to write from because you're not writing from a place of anger, like "Ugh, this actor can't handle this so I have to fix this." They can do anything. How can I give them something so they can go even further than they have?
Have you ever made a change for an actor?
There was a period about two weeks into our rehearsal last time when Tracee [Chimo] and [director] Daniel [Aukin] were having a private conversation that I overheard, and she said that she really loved Daphna. And that was a really important moment for me. I think this play dies if the people playing it or directing it or designing it sit in judgment of the characters. And so knowing that she was approaching the character from a place of absolute love took so much weight off my shoulders.