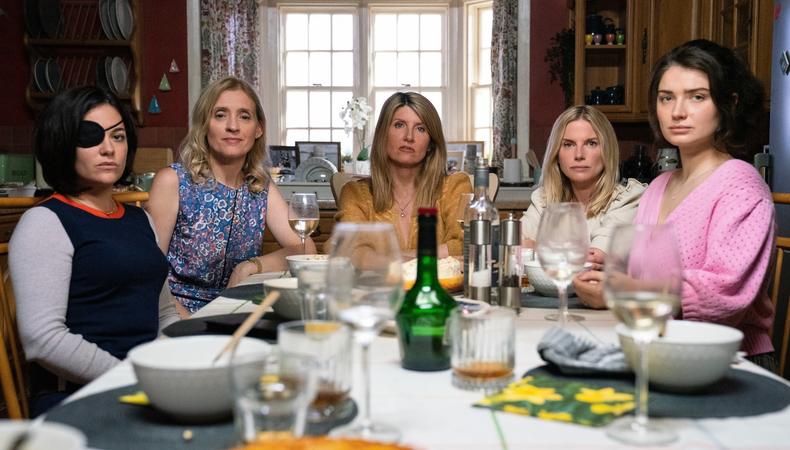 Dearbhla Walsh believes that she was born to direct "Bad Sisters." The Irish filmmaker didn't need a professional degree or a massive budget to do the job—growing up as the eldest of four children prepared her plenty. "I feel like I've studied in the school of life, [knowing] what it is to love and do anything for your siblings—even [if it means] attempting dark deeds," she says with a smile, speaking over Zoom.
She executive produced and directed several episodes of the black comedy, which was developed by Sharon Horgan (who also stars), Dave Finkel, and Brett Baer. The Apple TV+ series recently landed four Emmy nominations, including an outstanding directing nod for Walsh.
"Bad Sisters" follows the Garvey siblings, who, bonded by the untimely death of their parents, conspire to murder their sister Grace's (Anne-Marie Duff) emotionally abusive husband, John Paul (Claes Bang).
RELATED: How to Become a TV Director
The show isn't entirely grim, though, ably toeing the line between comedy and the gravity of abuse. Throughout the 10-episode first season, the four sisters comically attempt to off "the Prick" via a gas leak, a paintball accident, and mixing nasal spray with Rohypnol; they fail all but once. "The darkest moments and the funniest moments were anchored, always, in an emotional truth," Walsh says.
She was drawn to the project for two reasons: It was about four Irish sisters seeking retribution against a bullying in-law, and Horgan was involved. "That, for me, was a perfect marriage of interests," the director explains.
But despite its comic undertones, Walsh considers the project to be a serious one. "I'm always very clear that I'm directing drama as opposed to comedy, because I'm not a comedian," she says.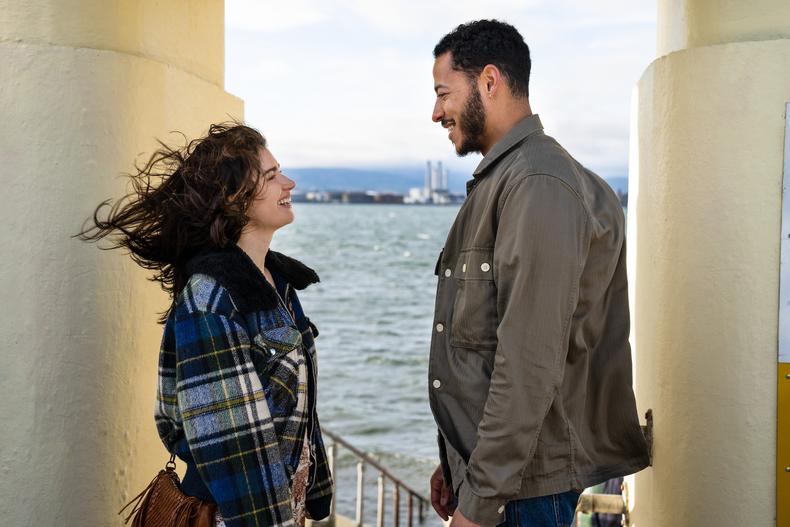 Her experience helming episodes of FX on Hulu's "Fargo" helped inform the tone of "Bad Sisters." As on the Noah Hawley series, the city where "Bad Sisters" takes place is a character in and of itself—in this case, Dublin—so Walsh placed special emphasis on setting when she began working with the cast.
"Something I did with the actors, which they all said hadn't happened before—I played the music that would be the atmosphere of [the series], and I showed them our location pictures and my style and tone references of how to be photographed so they felt very invested," she says.
Another parallel between the two series: the bizarre situations the characters find themselves in. "In 'Fargo,' people do one thing out of character or there's one event, and it has the knock-on effect on everybody else in the village. And we can't turn back time," Walsh explains. "I think that's also very particular in 'Bad Sisters.' "
While preparing to direct the series, she spent time with each of the actors in turn, speaking with them about their characters and playing games with them at a local pool. She wanted the cast to really feel like a family. "Sometimes in an ensemble, you can have competition like in any of our families. But there was such a genuine camaraderie between them," she says.
Because Walsh directed the first three episodes, she knew it fell on her to build a foundation for the look of the series. With help from the design departments, the filmmaker took time to ensure that the Irish landscape and homes looked as "cinematic as possible."
"Visually, even though so much of it is set inside, [I was] finding locations that looked out onto the sea; so when the cars were traveling from A to B, they were traveling [along] the coastline," she says. "I was trying to tell this story of people that are on the edge."
This story originally appeared in the Aug. 17 issue of Backstage Magazine.