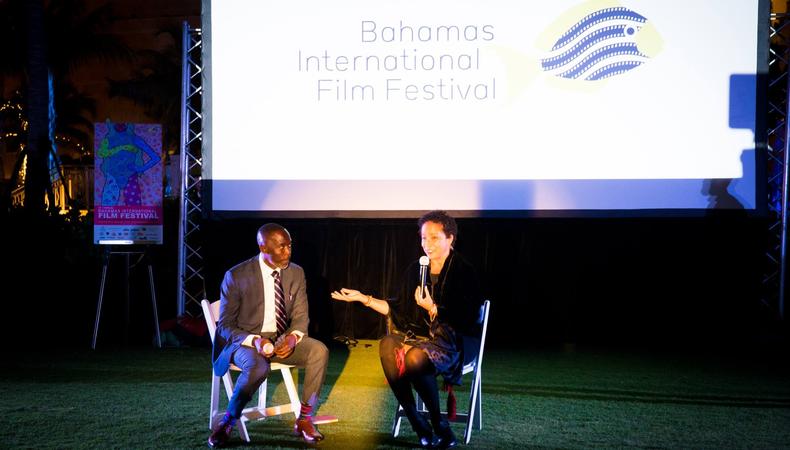 This past December, moviegoers were able to escape the cold and attend the 2017 Bahamas International Film Festival. Sun and sand were coupled with educational programs for cinematic hopefuls, as well as screenings of over 1,000 local and international films, including Sean Baker's Oscar-nominated "The Florida Project."
Over the course of a week in the capital city of Nassau, the non-profit festival's mission to "provide the local Bahamian community and international visitors with a diverse presentation of films around the world" was on full display from Dec. 10-17.
"Interlude," a comedy about three friends who take a tour of the Mediterranean Sea on their sailboat, took home the New Vision Award, while "Owen," a film about the bond between an impoverished woman and her dog, was awarded the prize for Short Film.
"Liyana," an animated tale about a girl who goes on a journey to rescue her twin brothers, was given the Spirit of Freedom - Narrative award. "My Enemy My Brother" tells the real-life story of two former enemies from the Iran-Iraq war who reunited 25 years after one saved the other's life on the battlefield. It was awarded the Spirit of Freedom - Documentary award. "I Am Shakespeare," chronicling the dual life of an actor and inner-city gang member, received an honorable mention in the same category.
If you're interested in submitting work or attending the 2018 festival, you can find more information here.
Check out Backstage's short film audition listings!