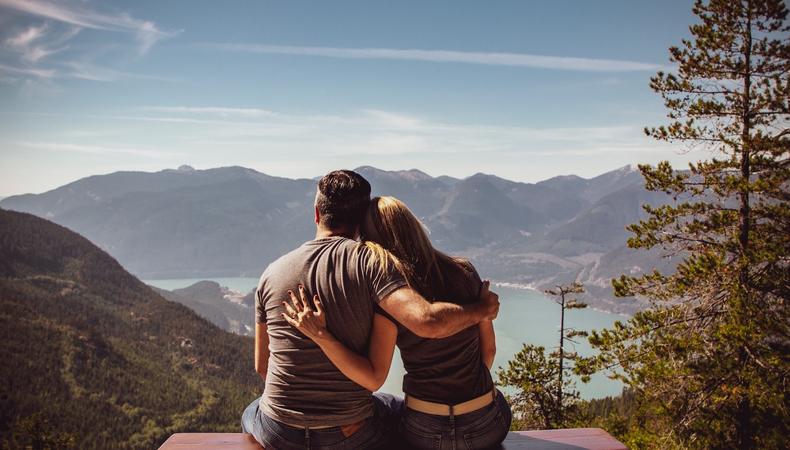 Balancing a career and relationship can be tricky, especially for actors. The unpredictability of your schedule brings another layer to manage. It can be frustrating when your partner asks if you can make dinner plans tomorrow night when you may not know what tomorrow looks like until tomorrow. Despite this added element though, you can find a healthy balance between your two loves.
1. Just be honest and say it.
If you aren't sure how late you'll be, tell your partner just that. "Hey, I'm not sure how long my headshots will take. Can I text you when I'm done and we can play lunch by ear?" This sounds better than, "I think I'll be done by 2 p.m." Don't take the chance that you'll have to tell your partner you'll be late last-minute on a regular basis by underestimating the time you need. Plus, do you really want to be looking at the clock thinking about the time when you're in the middle of a photo shoot that's essential to your career?
You may make promises with good intentions, but it may not translate that way when you continue to regularly break those promises. Such patterns can lead to your partner feeling like they're not a priority and bring up shared feelings of resentment and tension.
2. Quantity versus quality.
Being in your industry, time together is that much more precious because it's limited and unpredictable. In cases where you know that you really need to work on memorizing lines, don't try to squeeze that in on a date night while you're "watching" a movie on the couch. If you need to push your date night back an hour or two so you can solely focus on the script and then be fully present with your partner, communicate that directly to your significant other. It's a win-win.
READ: How to Date as an Actor Without Going Crazy
Be clear on what connecting feels like for you so that you don't blur hanging out with quality time. Quality time should be meaningful and intentional, not just a physical presence. Perhaps that means a no phones rule on date night or taking part in a shared activity.
3. Prioritize even when it feels impossible.
Let's say you're in an eight week run of a show and your schedule is insane. You may feel like it's completely unrealistic to find quality time to connect with your partner. Pick a day or activity, even a staycation, for you and your partner after your show ends and put it on the calendar in pen. Committing to something in the future can make it easier to cope with misaligned schedules. Having something to look forward to doesn't hurt either!

If you're working out-of-town, this could all feel moot and you might be thinking, "How do I stay connected when I'm working on a long-distance project?" The answer: You get creative. Schedule a FaceTime date eating together. Commit to a daily 10-minute phone chat, talk about the highs and lows of your day, and mention one thing you appreciate about each other. You can find 10 minutes. If you're in different time zones, leave a voice memo. Being physically far apart is not an excuse to be checked out of the relationship if it's worth something to you.
Finding balance in your relationship and your career is not about quantity of time. Finding balance is about how you nourish the relationship when you're together and apart, along with feeding the needs of your craft.
Use the same passion and fire in your relationship as you do in your career. That nourishment will carry over into supporting you and your relationship through your next project. I'm not saying your relationship will be a steady river without ebbs and flows. You'll both crave intimacy and connectedness at times more than others, but that doesn't mean your relationship has to starve.
The views expressed in this article are solely that of the individual(s) providing them,
and do not necessarily reflect the opinions of Backstage or its staff.