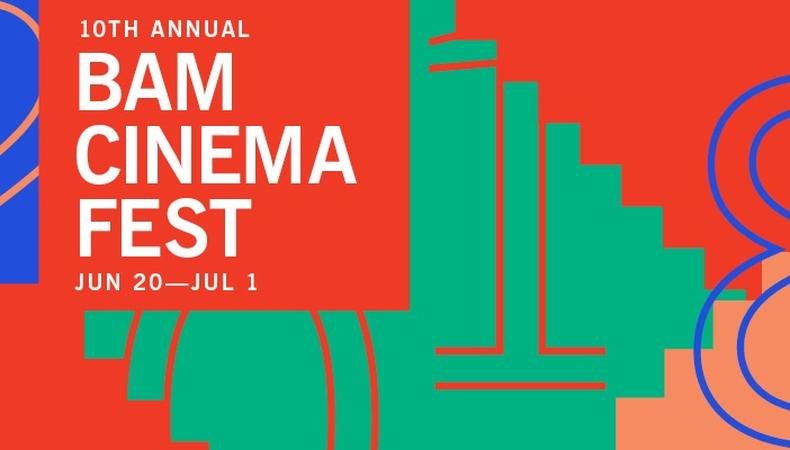 New York is the city that never sleeps, and with so many events and activities each week across all five boroughs, it can be hard to know what's actually worthwhile. Here are the events New York City actors should have on their radars this week.
BAM-fest is back.
The year's BAM Cinemafest, the annual showcase for independent film held at BAM, kicks off on June 20, and will once again present some of the year's new offerings from the brightest up-and-comers in the realm of cinema. Including screenings, as well as panels, live music, filmmaker Q&As, and more, the 2018 slate will be ongoing through July 1. Previous years have included the premieres of such films as Richard Linklater's "Boyhood" and Sean Baker's "Tangerine," so needless to say, it is a must-attend for all cinephiles. (Pricing varies based on event)
Get to Broadway—in any boro.
This summer, Manhattan isn't the only boro in which you can experience a Broadway show. Some of the most popular shows currently playing the Great White Way will participate in Broadway in the Boros, the free concert series ongoing through the summer on every other Friday. Kicking off in Brooklyn on June 15 with "A Bronx Tale" and "Come From Away," Queens, Staten Island, and the Bronx will follow in the ensuing weeks, with performances form shows including "Once on This Island," "Wicked," "The Band's Visit," "Kinky Boots," "SpongeBob," and others. (Free)
Experience your favorite podcasts IRL.
If you're a fan of podcasts (and it's 2018, so you are), you've likely heard of Gimlet, one of the leading purveyors of the medium that will present GimletFest, a two-day event on June 16 and 17. Held at BRIC in Brooklyn, the festival will feature live recordings of some of Gimlet's most popular shows including Crimetown and The Pitch, as well as in-depth conversations with some of Gimlet's best-known personalities. Best of all, there will be food and drinks available for purchase on site. (Tickets start at $25)
Jeremy Jordan will serenade the Room.
To benefit the Actors Fund, the Green Room 42 will host "Michael Mott and Friends" on June 16—and boy, you do not want to miss those friends. Featuring "Supergirl" star Jeremy Jordan as well as "Spring Awakening" star Matt Doyle, the evening will feature standards as well as contemporary selections across genres, with the entirety of proceeds going towards the Actors Fund. (Tickets start at $20)
Let dance remind you of the good in the world.
"Dance Brooklyn! A World Celebration" is exactly what it sounds like, and you'll want to make your way to Brooklyn's Kings Theatre on June 15 for the evening of free dance performance. Presented by Purelements, an Evolution in Dance, the fourth annual installment returns "as a platform to create respect, understanding, and appreciation among people of various backgrounds," and will feature performances from companie across the boro, spanning all forms of dance. (Free)
Ready to book a gig? Check out Backstage's NYC audition listings!