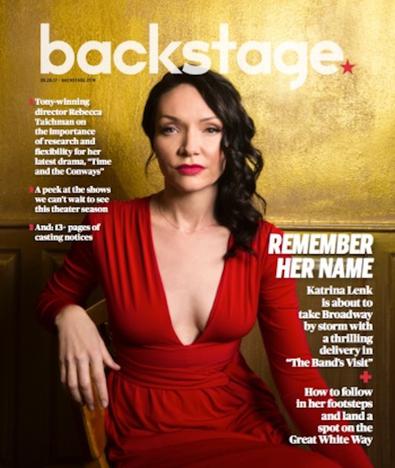 Performers can spend the breadth of their careers waiting, hoping, to originate a role on Broadway. When "The Band's Visit" opens at the Ethel Barrymore Theatre this fall, its star, Katrina Lenk, will have done it twice—in a matter of seven months.
"I am constantly going, 'Wait, what's happening right now?,' " Lenk says on an uncharacteristically chilly August day in New York City, trying to make sense of the position she finds herself in. "I haven't wrapped my head around it. Yes, it's fantastic. And now we do the work."
It's a grounded appraisal from someone who can attest to the rarity of this once-in-a-career perfect storm. Lenk is not an ingénue or overnight success. Between stints in Los Angeles and Chicago and her tenure in New York, she's worked diligently for years in television and film, and understudied and replaced others in theater.
But it wasn't until last season's starring role in Paula Vogel's Tony-nominated "Indecent" (which she'd previously played Off-Broadway) that she became a lightning rod for New York City's attention. Now, in David Yazbek and Itamar Moses' "The Band's Visit," which she'll be revisiting in its Main Stem incarnation after starring Off-Broadway, Lenk will lead a musical on Broadway for the first time and step into a role that's poised to change her life.
"This is really the first time I've encountered anything like this before," Lenk says of the ballooning consideration she's being paid. "I am definitely not used to doing interviews or people being interested in my life or what I do."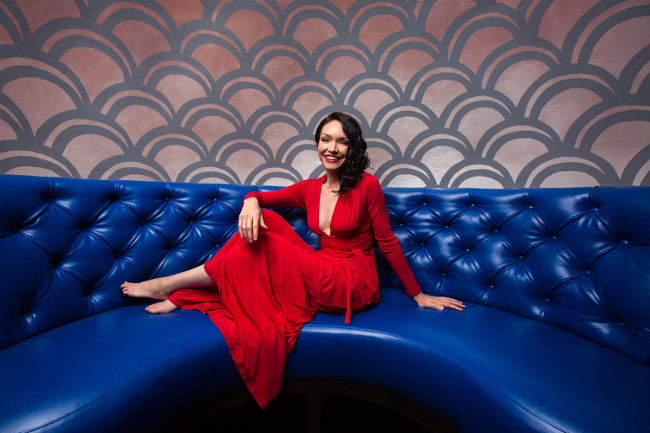 Tucked in the corner of an under-construction Flatiron bar, Lenk is unbothered by the cacophony of drilling that comes in midsentence. Laughing often and knocking on the wooden table when conversation turns to her current good fortune, she wholly embodies a person who has been able to mine serenity from a capricious industry.
Lenk epitomizes the working actor, one who didn't set out with dreams of stardom and who's come to embrace the erratic business she's built her life in. "I just wanted to tell stories and do what I love and it didn't matter where," she says. "[They say] you're supposed to have big goals but I don't know—then you can never really fully achieve them. If your goal is to be on Broadway, then once you're on Broadway, what do you do? If your goal is, 'I just want to work and keep working and keep getting better at this craft,' then there's always something pulling you forward."
Lenk's road to leading lady has been idiosyncratic, just like the roles she plays: In "Indecent," she takes on multiple characters, but chiefly plays a prostitute who falls in love with the daughter of a brothel owner; in "The Band's Visit," she's the intoxicatingly bored proprietor of a café in a small Israeli town, Bet Hatikva. Factor in her other major Broadway credit, fiddle-playing Réza in "Once," and it's clear Lenk has been at the forefront of a new kind of show on Broadway: ones that find their id in nuance and emphasize an artistry antithetical to the bells-and-whistles grandeur typical of theater's commercial successes.
"Who knows how that shit works?" Lenk asks, pondering Broadway's fickle landscape. "I hope that there's more room for cutting-edge [shows]. They're proof that you don't need to have big, snazzy special effects. Let's just tell a really good story. People still want a really good story. It's one of the reasons you do theater; you hope that the story you're telling will touch people in some way."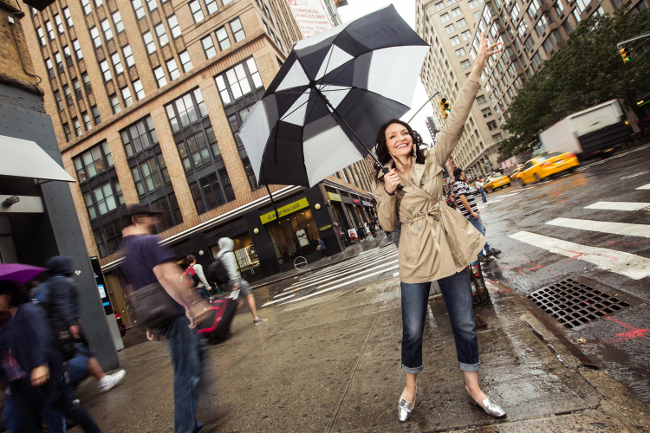 Despite her prominence, Lenk would be the last one to give herself credit as a force behind this specific theatrical trend. Truth be told, she says, she's simply wanted to continue working. "I don't know if I quite have the luxury of being drawn to projects because when there's an audition, I go," she says matter-of-factly. "I just knew that I was going to keep trying to do the things that I love until I couldn't do them anymore. I do love doing new work and that process of [developing] the character [and] developing the story, and that collaborative nature of the writer, director, actor. And I like characters that are flawed and complicated."
In keeping with that industrious mentality, Lenk has supplemented her creativity as a musician, which, she admits, was particularly helpful during those times when the well of acting jobs was dry. "Having music definitely saved my sanity when things weren't going the way I was hoping they would go in my career," she recalls. "A lot of an actor's career is frustration. That's where my music project came along, because I just needed something that I was in control of. No one was going to tell me I could do it. I didn't need to ask permission to do it, I just did it. And that definitely reminded me why we do anything artistic to begin with."
For that reason, Lenk encourages actors of any success level to find something outside of the craft to focus on—it maintains humanity. "Any actor who writes or wants to direct or has any inclination to do anything else besides go to auditions every day, I think it totally helps, because you feel like a human being and not just a machine that goes to auditions and gets rejected," she says. "But people also do social work or they volunteer. Anything that's not only this one thing."
Music has also been useful for Lenk's acting, though. "As a performer, everything informs everything else," she explains. "You use anything you can get. Sometimes you'll use music as a little entrance into a character, like if I can find a song that is representative of that person's general frame of mind. It feels like a cheat, but I'll listen to that song and say, 'OK, I am in this place now.' "
For all the heartache and strife that a life in the theater brings, Lenk still considers it an unparalleled gift. "If I've had a crappy day, thank god there's a show I can go into," she concludes. "For two hours, I don't have to deal with my crappy day. It seems like a selfish thing, often, to be an actor. Maybe it is. [It's that] sense of, 'Let me just be somebody else for a minute and see if I can communicate with other people.' And then when you come back to your life after that show, it's not as bad."
Looking ahead to what's all but guaranteed to be a meteoric year, Lenk is unsure how to brace herself. "I just don't know how to prepare for it," she confesses. "That's something I wonder all the time. The thing that calms me down is [to] just do the work. Do what you've been hired to do. Go to rehearsal. Tell the story. Work on shit, and be really available to receive advice from all areas."
Breaking eye contact in a moment of pensiveness, she smiles and turns back. "And just be a person," she adds. "I guess that's a good rule of thumb in general: Just be a person."
Inspired? Check out Backstage's theater audition listings!