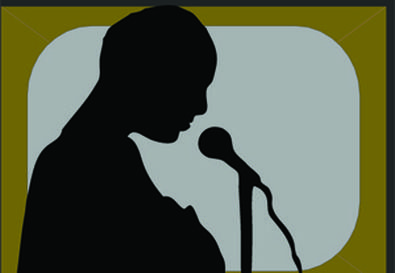 He's never actually stepped into the voiceover booth, but Stewart Wilson-Turner, vice president and chief technology officer of Voicebank.net, a casting and information site for the voice industry, claims to shave the speed bumps between performers and producers.
Along with Jeff Hixon, the company's chief executive, Wilson-Turner created the site in 1997 and oversees its development and upkeep today. Although not a voiceover artist, he was an actor and a singer and spent time as the engineer and director for the agency Talent Group (now Brady, Brannon & Rich), whose voiceover department became Vox. "I fell in love with it and went from temp to permanent," he says. "Over the years, I directed a number of high-profile artists and really got to understand the voiceover audition process. When they offered me the opportunity to be an agent, I turned them down. I just wanted to be the director."
Today, Wilson-Turner directs Voicebank, promoting it and working with schools and the SAG Foundation to educate actors about the voiceover business. Occasionally someone will note the irony that this former agency director now operates a site that deals with copy mostly recorded on home equipment. "Has the landscape changed from the booth at the agency to the closet at the actor's house?" he asks. "Certainly, but most actors don't know how to self-direct, and I'd only do that with artists I trust."
When asked how Voicebank makes its money, Wilson-Turner laughs. "Everybody pays us. Talent agencies pay a fee to be listed, so producers can find them. Represented actors can also pay a yearly fee for a premium link. And the producers pay on a per-project basis." And there's a fourth group paying money to be on Voicebank: advertisers. Studios, teachers, demo producers, and others pay to be seen by the site's visitors.
Actors without representation have a harder time gaining exposure through Voicebank, and that can be a problem for them, as the site's footprint is as big in the world of voiceover casting as Breakdown Services' is in on-camera casting. "We try to offer what producers want, and that's usually union, represented talent," Wilson-Turner explains.
How are projects put up on the site? The process is pretty automatic, he says. "Once the producers have been set up and walked through the process, there's little hand-holding if they don't want it. But we're always there for them if they need support." Today's breed of producer is more interested in speed, with little long-term affinity for audio production or deep knowledge of the voiceover business, he adds.
"I actually have had to explain to more than a few of the newer producers in the business things like conflicts [auditioning talent can't have spots in the advertiser's category currently on the air] and how they have to warn agents about what the client will allow. One actually didn't know what a conflict was." He shakes his head. "There was a time when in order to be called a producer, you had to work under someone like a Hal Riney and you had to earn your stripes. There are now people coming out of college that are just being handed the title—'Hey! You're now a producer!' They aren't enamored with voiceover as an art but rather only look at voiceover as a business.
"People think it's really easy to do voice work," he continues. "They've been told they have a great voice, or they do 'funny' voices. You don't become a CPA because you're good with numbers or a surgeon because you like to cut things. I tell my students that many of them are not going to make it. You need a passion; you need to take the time to learn your craft; you need to spend money on yourself and your career. You might not get it back, but you need to do it to succeed."
As for his site, Wilson-Turner says, "I'm proud that Voicebank has the respect of industry and that people come to us when they want quality, consistency, and a great casting experience."

Stewart Wilson-Turner will moderate the panel discussion "A Career in Voiceover: Successful Voice Artists Share Their Tips for Breaking In" at Actorfest LA on Saturday, Nov. 6. For more information, go to Actorfest.com.