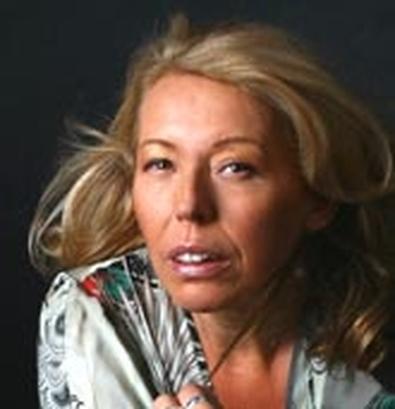 When it comes to the connecting glue in a cabaret act, there's patter and then there's patter. Sometimes, as with Sandy Stewart, there's no patter. But I can safely say there's no one whose patter — here in the form of song intros — is better or more involving or revealing or trenchant or amusing than Barb Jungr's. She tells you why she picks a song; she tells you what images the song conjures in her; she tells you only what she thinks pertinent and amusing. What she refuses to tell you — as in I Got Life, the Nina Simone program (interrupted with Bob Dylan and Jacques Brel numbers) she's just concluded at the Metropolitan Room — is anything she believes is boring or can easily be learned elsewhere. "Google," she advises those in desperate need of Nina Simone biographical data. She insists the brain can be put to better use.
Often the lead-ins to the impassioned versions of whatever she selects and sedulously makes her own take on shaggy-dog-story dimensions. But they also acquire hilarious twists — like the one that ended with her having a flash of what it's like to be the concertizing Barry Manilow. Other times she riffs on the occasional comment from the audience. She did that on her closing night, after she'd brought up Rod Stewart and reacted to something a patron said about knowing Stewart personally. The resulting ad-libbed paragraph was a hoot and a half.
So when Jungr is performing in her ferociously intelligent and equally ebullient manner — rather like a brilliant teacher leading a seminar in entertainment for the especially gifted — the talk is an inextricable part of her vast appeal. Nevertheless, it's the singing in a committed and solid mezzo soprano that's at the heart of her artistry and her rapport with whomever is playing for her — this time superb pianist-accordionist Charlie Giordano. As I've gone on about the vocal aspect of her talent in the past, I'll only point out that her throbbing approach only gets stronger and stronger, and I'll only mention what she did this time with "Lilac Wine" (James Alan Shelton). The song, about love's trance, had the effect of taking the audience deep into the trance with her.
When Jungr chants a song like this, often ending bent back with one arm raised, her shoulder-length hair cascading, letting the final note trail off, she's as good as anyone singing currently. She does nothing cliché — certainly never presents a mere recycling of the singers and songwriters and singer-songwriters she admires. She won't rest until she's gotten deeper into the material than anyone yet has — fathoms and fathoms deeper. Jungr is nonpareil.
Presented by and at the Metropolitan Room,
34 W. 22nd St., NYC.
Sept. 4-20.