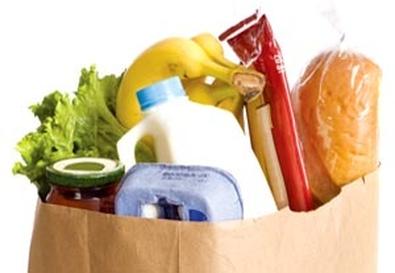 Yes, the recession has prompted L.A. actors to be ever more intrepid. Try these bargains, or contact us and let us know what else you've been doing to save money.
Clothing
/
Accessories
/
Props
One man's junk is another's collectable. L.A. is home to many antiques-and-collectables stores, in addition to monthly "shows" such as the one at Santa Monica Airport, where lovely vintage clothing and accessories can be discovered by the sharp-eyed. It's a Wrap sells clothes previously worn by actors on TV and in film. Out of the Closet is another trove for used items, but Santee Alley in downtown L.A. carries the nearby fashion district's fresh new items at super-bargain prices. Also, check Craigslist on Friday nights for the Saturday morning garage sales. Or swap clothes with friends. But the nicest idea we heard of is the Conrad Cantzen Actors Shoe Fund, a benefit to SAG members, which provides good shoes for actors who can't afford them.
Exercise
Play It Again Sports (www.playitagainsports.com) is a chain that buys and sells used sports equipment. You can purchase weights, bikes, surfboards, ski equipment, and many of the fad gadgets someone else no longer wants. Think personal trainers come with a big price tag? One of our staffers found a trainer for "incredibly cheap" who was starting out at a small nonchain gym and wanted to build a business. His price: $5 per session for 100 sessions. Feel
that
burn!
In addition, Southern California boasts outdoor stairs to climb, beaches to run on, and hiking trails—try Will Rogers and Temescal in the western Santa Monica Mountains. Public school tracks are often open to the public early mornings and evenings before dark, in addition to summer when school's out. Think cheap and yoga don't mix? Some studios offer "community" classes, some half-price, some pay-what-you-can.
Books and Scripts
Friends of the Library organizations conduct book sales one or two days per week at many library branches; some have a sale every day. The Santa Monica Public Library system maintains a permanent bookshop. Thrift stores sell books inexpensively. And used bookstores, particularly in the Glendale area, sell scripts for $1–$3. But if even that's beyond your means right now, literary managers of theater companies usually have a sizable collection of scripts; contact them and ask to borrow a few.
Housing
Look for an apartment complex that has amenities such as gym, pool, and barbecue; it's cheaper in the long run. Think about a safe building, with a security guard and security system, in a not-so-great neighborhood. If you're not a prima donna, share a house with a group. Or offer household services, such as babysitting or light cleaning; opps are advertised on Craigslist. Be an apartment manager. Some buildings are required by law to reserve a few units for low-income residents. For a deeply discounted price, think about renting a model apartment, but be aware that your landlords can and will come in with very little notice.
If your housing need is temporary, consider a hostel. Or, stay with a pal, but keep the visit short to keep the friendship long.
Internet Access
Surely you know that public libraries offer free Internet use. Internet cafés supply computers, but there is a connection charge. The Coffee Bean & Tea Leaf has free Wi-Fi. At Starbucks, it's free if you have previously registered a gift card. Most community colleges have a computer room for use. The SAG Foundation reports that among its underused services are computers and Internet connections. And some of the small municipalities outlying Los Angeles seem to have free Wi-Fi.
One Back Stage staffer says she can go into nearly any Apple store and the staff will let her check her email.
That same source likes to stand outside her local EZ Lube to get Wi-Fi, but that's another story. And if you bought an iPhone during better times, check your apps. The Yelp app lists cheap food while other apps, such as Cheap Gas!, direct you toward local bargains.
Food
There are grocery deals to be had at nonmember stores such as Big Lots, Dollar Store, and Smart&Final. Costco, the membership behemoth, offers fresh (sometimes even organic) food at huge discounts, but you buy in huge bulk. Otherwise, rely heavily on coupons, many of which are available online.
If you eat out, those unwieldy Entertainment books can be purchased, offering great deals. Happy-hour food is usually quite inexpensive, and some locales have late happy hours, 10 p.m. to midnight. And, we're just sayin', Hare Krishna centers may offer food at $2 for all you can eat—just don't expect burgers.
Makeup
/
Hair
/
Nails
Again, look to your local Dollar Store or Big Lots for discontinued lines. For a free makeup job and perhaps the products used, model for an aesthetician, although that's rarely done at your convenience. If you need makeup for a single event, head to a makeup counter at a department store and get your makeup done professionally (being mindful of what look you need for that day); but don't overuse the privilege, and buy at least a small item from the hardworking salesperson. Note that makeup lessons are offered free online. For hair and nails, beauty schools may offer deals.
Theater Tickets
Big Cheap Theater, a massive bulletin board for theatermakers, posts information on pay-what-you-can nights. In addition, some theaters will let volunteers work the box office and concessions area or usher in exchange for tickets. At some of L.A.'s smaller membership theaters, rumor has it company members run out of the volunteer spirit at the end of runs, so step in for them and help out at the front of house in exchange for tickets.
Travel
For getting around L.A., consider airport shuttles. A cab can be cheaper than parking if you live close to where you're going but not close enough to walk. Many events provide shuttles from cheaper parking lots. AAA discounts are apparently underused; again, iPhone has an app that lets you find AAA discounts near you. For travel farther afield, Farecast.com can advise you on the timing of buying travel tickets.
And for all items, don't forget that your best resources are people you know. You might outlast the recession through networking and bartering.
Reported by Janelle Tipton, Jessyca Dewey, Sarah McKinley Oakes, and Dany Margolies