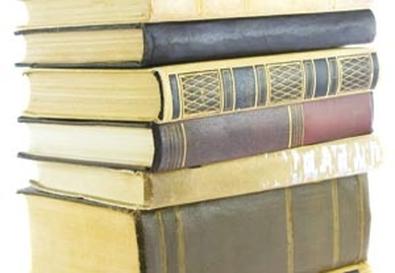 Even when the economy is good, actors can use bargains. Here are some favorites of the Back Stage staff.
Bars
For cheap watering holes, we gathered a representative sample from all over the city. Below 14th Street in Manhattan, there's Acme Bar & Grill (9 Great Jones St.), with $2 "Acme Brew" on Tuesdays, two-for-one drinks for ladies on Wednesdays, and $4 Hurricanes on Thursdays. Among gay bars, the Slide (356 Bowery, at Fourth Street) offers free drinks from 5 to 6 p.m.
In the theater district, Jimmy's Corner (140 W. 44th St.) is a guy's-guy kind of place, with
SportsCenter
on the TV and boxing photos on the wall, but a third of the patrons offering reviews on Yelp.com are women, and each gives it at least four stars out of five. On the Upper West Side, Bourbon Street (407 Amsterdam Ave., between West 79th and 80th streets) may resemble a bad fraternity party, according to About.com, but "it's hard to beat 50-cent beers."
In Queens, $20 will let you drink all night at Irish Rover (3718 28th Ave., Astoria), says a Yelp.com reviewer. And in Brooklyn, South 4th Bar and Café (90 S. Fourth St., Williamsburg) has inexpensive drinks and food, board games, TV, and free Wi-Fi.
Books and CDs
New York has a vast array of secondhand shops popular with performers looking to save a few bucks. Founded in 1927, the Strand Book Store (www.strandbooks.com), at 12th and Broadway, is heralded for its "18 miles of books" of all genres and its basement trove of half-price review copies of new releases. Another institution is Academy Records & CDs (www.academy-records.com), at 12 W. 18th St. in Chelsea. Specializing in classical and jazz, Academy is renowned for its outstanding inventory of used CDs and always has a strong selection of cast recordings and soundtracks, as well as a large stock of used DVDs. Its East Village branch (415 E. 12th St.) features used vinyl LPs.
Many New York neighborhoods have a small independent bookseller or two where you're bound to find bargains and treasures. One of the best is Westsider Books & Records (www.westsiderbooks.com), a pair of shops located just blocks apart at 2246 Broadway and 233 W. 72nd St. The latter specializes in the performing arts; its inventory includes used CDs and LPs, books, and music scores. Its selection of collectible LPs of show recordings is particularly impressive.
Clothes
For easy-to-wear casual clothes that won't break the bank, you can't go wrong with the Gap. The national chain specializes in informal attire such as jeans, polo shirts, tailored blouses, and vests, but even for dresses and skirts it offers a nice selection in a range of sizes and colors at a relatively low price. It also has an array of accessories—belts, scarves—that can give your outfit a little extra flair. For locations, go to www.thegap.com.
But for perhaps the best buys in town, nothing beats Filene's Basement, where there's much to choose from. Its outerwear, accessories, and sleepwear are especially appealing. Filene's has three Manhattan locations: 620 Sixth Ave., 40 W. 14th St., and 2222 Broadway.
Groceries
If you're looking for cheap organic produce, dairy, and other products, try Greenmarket, which has organized and managed open-air farmers' markets in the city since 1976. A program of the Council on the Environment of New York City and a recipient of Slow Food NYC's "Snail of Approval," Greenmarket operates markets seven days a week throughout the five boroughs. It supports local farmers and "ensures a continuing supply of fresh, local produce for New Yorkers," according to its website. For a schedule and locations, go to www.cenyc.org or call (212) 788-7476.
Housing
One of the best places to find housing listings in the New York metro area may be the Actors Fund website (www.actorsfund.org). Its Housing Resource Center includes the fund's 2009 Housing Information newsletter, listing housing opportunities as well as government agencies, websites, tenant organizations, and old-fashioned ideas to help you find a place to live. The site also has a housing bulletin board.
Another website of interest is Rainbow Roommates, catering to the gay and lesbian community, though there is a usage fee. The New York City Department of Housing Preservation and Development holds lotteries for moderately priced apartments, and while the waiting lists can last for decades, buildings like Schermerhorn House (where the Brooklyn Ballet recently relocated) and the Aurora can be worth the wait.
Theater Tickets
Regularly attending the theater is essential for keeping up on the industry, but with Broadway prices topping out at $120 and Off-Broadway hovering at $65, how can actors on a budget afford it?
The TKTS booth, at Broadway and West 47th Street, sponsored by the Theatre Development Fund, offers half-price tickets on the day of performance. Theater professionals can also join TDF to get discounts; go to www.tdf.org to see the membership requirements. For a modest per-ticket charge and a membership fee, Audience Extras offers access to shows that need to fill seats (www.audienceextras.com). Another way into the theater is by ushering. Most nonprofit Off-Broadway theaters accept volunteer ushers, who get to see the show for free in exchange for showing people to their seats. (Broadway theaters employ union ushers only.)
Be sure to check out Back Stage's Weekly Planner as well. It often lists free play readings and low-cost performances.
Reported by Jessica Glenza, Sri Gordon, Erik Haagensen
,
Simi Horwitz, Andrew Salomon, and David Sheward