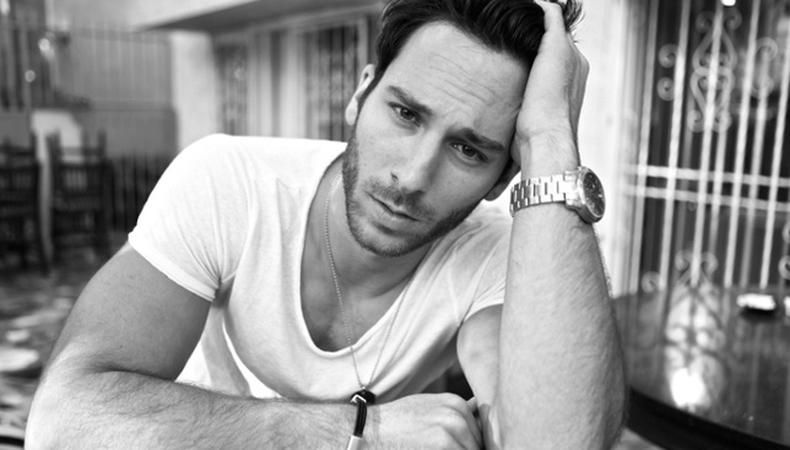 When Jake Hunter decided to pursue acting several years ago, he had virtually no experience. In fact, he had spent most of his life believing he would be a professional baseball player. When he opted to change course, he knew where to turn; he booked his first-ever audition and gig through Backstage, and has since gone on to land a number of roles in television and film, as well as join SAG-AFTRA.
Hunter chats here about how Backstage emboldened him to be a performer, and why your New York-versus-Los Angeles decision should be based on so much more than career alone.
Backstage was his launching pad.
"You guys were [responsible for] my first acting credit ever. No matter what project I get to work on in the future, I'll always remember where I got my first credit."
He changed course.
"I was playing baseball through college and that's what I thought I was going to do, and it didn't work out. I was like, 'Screw it I'll take [acting] class.' It was pretty brutal starting out, I'll be honest. I was not used to doing that. I was an athlete and I wasn't used to being open, especially emotionally. I joined Upright Citizens Brigade and it loosened me right up. I loved it. I thought, 'This is what I gotta do.' "
The decision was made: NYC to L.A.
"I went to meet with a close friend of mine while I was in New York, and he said if you want to be a real actor, you gotta go to California. I moved to California and I didn't know anyone in the state. Just like so many actors do, I lived out of my car. I was bartending, I was personal training, I was working 50 jobs so I could take class, and that's when I jumped on Backstage."
READ: 11 Reasons to Move to Los Angeles
His first-ever audition led to his first-ever gig.
"A project called, 'The Diary,' which was a New York Film Academy project, popped up. It was literally my first audition that I had in L.A., and I went in and I was very nervous because I really hadn't auditioned before. I booked it. After I got that first credit, everything started to flow. If I hadn't been using Backstage, I may not have gotten an audition and things may not have continued to roll like they did."
Backstage has something to offer for actors of all sorts.
"Everyone uses Backstage. There's so much opportunity out there, whether you're a nonunion actor who has no credits like I was, whether you're a union actor with representation like I am now; it fits all actors. There are also roles all over the country and I love how easy it is. I am union and I'm looking for lead roles and I'm looking for feature films or episodic, so I can go right in and filter what I need and in two seconds it can pop up and I have [it]."
Where you choose to live as an actor is more than a career choice.
"TV and film is where I want to be, and the great thing about Backstage is you can be [anywhere] and it still allows you to build your credits. I made my choice to move to L.A., but it wasn't only career-based. You have to go where you think you're going to be happy. Career is very important, but you have to be sane at the same time and you have to enjoy your life. Making the move here, knowing I wanted to do TV and film, knowing that I wanted to live in California and be in nice weather and go to the beach, it was a total life decision for me, and that's what it has to be."
Looking to get cast yourself? Check out Backstage's audition listings!