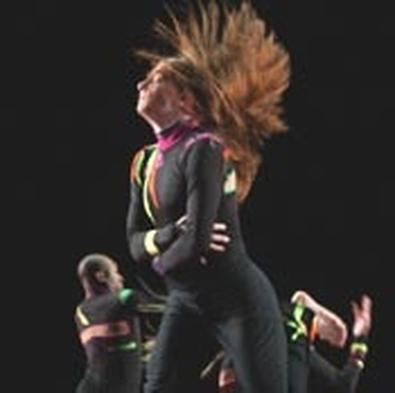 Judging from the brutal program it performed last week at the Joyce Theater, Battleworks is indeed the perfect name for choreographer Robert Battle's contemporary dance troupe. Though none of the program's five pieces choreographed by Battle specifically concern war, the works are all imbued with a fierce, warriorlike quality.
The only nonviolent dance of the evening was the solo "Ella," in which Battle conjures a keen relationship between music and movement. To the wild scatting of Ella Fitzgerald, dancer Marlena Wolfe performs a speedy array of tiny, isolated body moves, her quick, little movement syllables mirroring Ella's and then expanding into larger gestures as the singer's vocalizations segue into words. The program's other solo, "In/Side," presents disturbing images of a man's struggle to break free from horrific oppression. Incongruously set to a soulful Nina Simone song, the grotesque movements are stated and repeated yet never choreographically developed.
The evening's main events were the New York premiere of "Reel Time" and the company premiere of "Juba," a frenzied, foot-stomping quartet commissioned by the Ailey company. Completing the program was "Overture," a tortured ensemble work set to a Bach medley. I came away terribly confused.
Though the press notes describe "Juba" as an exploration of ecstatic dancing, what I saw, with its folksy costumes, flexed-ankle footwork, and geometric patternings, looked like a folk dance gone wild. Purportedly, however, it is in "Reel Time" that Battle deconstructs traditional folk dancing. Yet in that work I detected no folk characteristics and instead was reminded of the mechanistic sensibilities of the Futurists. The work's noisy John King score contains metal-against-metal sounds that suggest the banging of oversized machine parts. As dancers push their body parts through repetitive, highly organized actions, we see the mean workings of a giant industrial contraption.
And then in "Overture," which Battle apparently intends as a juxtaposition of human grief and Bach's softness, we see the ecstatic dancing we missed in "Juba" — characters, overcome with despair, experiencing euphoric relief as they find themselves possessed by spiritual forces.
Presented by and at the Joyce Theater, 175 Eighth Ave., NYC. July 29-Aug. 2.