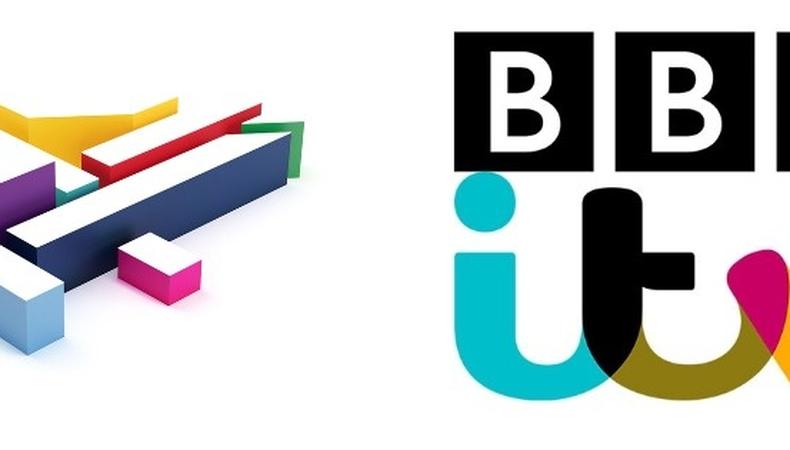 Hello and welcome back to our roundup of news from across the industry. From stage to screens big and small, we've got you covered. It's everything you need to know and all you can't afford to miss.
BBC, ITV, and Channel 4 in talks to create streaming service.
Britain's largest broadcasters and producers are in discussions to create a rival to Netflix and Amazon Prime Video, combatting what many fear is an industry takeover by streaming services. The project is in early stages but it's been reported that US TV and film giant NBC Universal is involved. The company, whose divisions include Universal Pictures, will be talking with the major U.K. producing channels to reclaim audiences from what the Guardian called 'the popular and deep-pocketed newcomers that have transformed broadcasting'. The move to create a combined streaming service would be the largest shakeup in the broadcast industry since the popularisation of subscription TV like Sky in the 90s.
Earlier this year, BBC director general Tony Hall spoke about the need to protect values against the 'west coast giants', including Google and Facebook. In a rousing speech, Hall suggested that traditional business models of TV and film production were being 'ripped up' and that domination by companies like Netflix meant mining 'personal data to drive growth' and plucking 'established talent wherever they can find it'. Hall concluded that although streaming services were collecting U.K. actors, directors and producers, their business plan 'isn't to inspire the next generation of British talent'. He is just one of many voices in the industry calling for radical change and cooperation to keep pace with Netflix and Amazon and reach young audiences. Following his speech, the BBC revealed that more young people watched Netflix in a week than all of the BBC platforms combined.
A source told the Guardian last week that there was no firm direction for the streaming service yet but that those involved know 'a video-on-demand platform would be a true defence for the U.K. creative industries'. Major broadcasters held similar talks two years ago resulting in the launch of BritBox, a U.K. content streaming service for international audiences.
Back in 2007, the BBC, ITV and Channel 4 attempted to launch a combined on-demand service known as Project Kangaroo, but were stopped by the Competition Commission. Industry guru Kate Bulkley told the Radio Times that 'a joint streaming site is a good idea that should have happened many years ago' and that the major broadcasters will have to 'punch above their weight [...] given the head start of Netflix and Amazon Prime Video'.
'Racist' play pulled after two performances.
'The Ununited Kingdom' was cancelled and abandoned by its creative team after two preview performances in Hull. The play, originally written by Joseph Wilde, was a semi-devised piece about what the writer called 'the alarming surge' of the far-right in England. It was being performed at Hull Truck ahead of a planned London run. Originally called 'The Bold Knights of Britain', the play was produced by theatre company Silent Uproar and featured one non-white performer in a cast of five. Alex Mitchell, the artistic director of the company, pulled the play and said the creative team had 'failed' to make the piece of theatre they envisioned.
Cast member Omar Baroud told The Stage he was playing a variety of Muslim characters including a shopkeeper, and a non-English speaking Muslim at a mosque. The Stage reported that 'he had problems with the way the original script by Joseph Wilde represented Muslims, particularly as the actions of the far-right characters went unchallenged'. Wilde left the production a few days into rehearsals. Fellow cast member Emma James said the production represented non-white characters 'in the most 2D way' and no one spoke up to say 'this is wrong'. Director Alex Mitchell said the intention of 'The Ununited Kingdom' was 'to create a theatre piece to illuminate and interrogate far-right extremism'. After cancelling the production, he announced 'we will try again. We will fail better'.
Paper incurs the wrath of the theatre industry as it lets go of critic.
The Guardian encountered ire from theatre-makers and fellow journalists last week when they announced the contract of revered theatre critic Lyn Gardner would not be renewed. The critic, whose theatre blog moved to The Stage last year due to spending cuts at the Guardian, will end her final connection with the Guardian in June, having reviewed productions across the country and written extensively about industry issues for 23 years. Confirming rumours on Twitter, figures from across the industry expressed their sadness and frustration at the decision. A spokesman for Guardian News and Media said that Gardner 'has been a valued contributor to the Guardian for more than two decades, but we have decided to look to add some new voices to our arts coverage'.
Gardner's theatre blog continues at The Stage, where she is an associate editor.
Screen Production News
Ricky Gervais announced his first scripted drama for Netflix, the six-part dark comedy, 'After Life'. The comedian teased a promotional image and the storyline on Twitter, saying, 'I play a man who, after the death of his wife, becomes suicidal but decides to live long enough to punish the world by saying and doing whatever the fuck he likes from now on'. Gervais will write, direct, produce, and star in the six 30-minute episodes, shooting in London now. Read more here.
'Mudbound' producer Cassian Elwes has launched Movie Collective, a new crowdfunding film platform asking fans to invest in their slate of upcoming films. Elwes, who has decades of experience producing indie films and has exec produced larger features like 'Dallas Buyers Club', has created the project with another British indie filmmaker, Marcus Markou. Elwes told Deadline that 'it's really difficult right now to get financing for anything other than superhero films' and that Movie Collective offers an alternative way to finance 'quality films'. Their current slate includes 'Utopia Road' starring Anjelica Huston, Garrett Hedlund and Rebecca Hall which is set to shoot this summer. Read more here.
Stage Production News
A star-studded cast is to perform every single one-act play by Harold Pinter at the West End theatre that bears his name. The cast of 'Pinter at the Pinter' includes Martin Freeman, Tamsin Greig, Danny Dyer and Jane Horrocks in a season of 20 plays over 24 weeks. The ambitious project marks 10 years since the death of the Nobel Prize-winning writer and is being led by director Jamie Lloyd. Lloyd said he hopes audiences will see the season like 'collecting vinyl'. 'Pinter at the Pinter' runs from Sept. 6 and is casting now.
Artistic director Sean Holmes is to step down from the Lyric Hammersmith after nine years in the post. Holmes, who has overseen a major redevelopment of the West London venue and led several critically-acclaimed productions, is leaving to pursue his freelance career. The Lyric reopened in 2015 with a hit production of 'Bugsy Malone' and later produced 'Ghost Stories' ahead of its West End run and adaptation into a film starring Martin Freeman. Holmes said it was time 'to allow a new generation to take over the helm' and is to begin appointing his successor this month. Read more here.