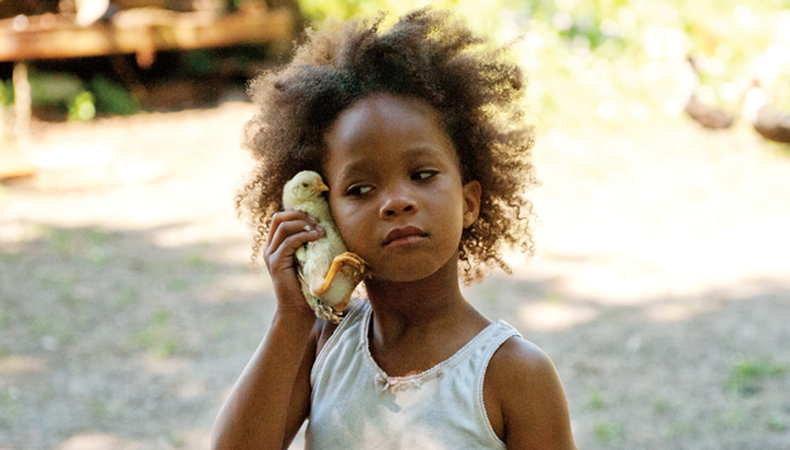 The hullaballoo around the indie film "Beasts of the Southern Wild" and its ineligibility for the Screen Actors Guild Awards has refocused attention on child actors' workplace protections.
The producers of "Beasts" weren't signatories to SAG-AFTRA's Low Budget Feature Agreement. Director Benh Zeitlin cast 8-year-old Quvenzhané Wallis, a nonunion member, in the lead role of Hushpuppy, a girl living with her ailing father in the backwoods of Louisiana who goes on an adventure as melting icecaps unleash a flood. Although nonunion members regularly work on films covered by SAG-AFTRA contracts (and often become union eligible as a result), Wallis, who delivered an acclaimed performance, didn't receive protections afforded to child actors through the union. She and her cast mates were thus declared ineligible last week for the SAG Awards—prompting awards-season prognosticators to speculate what the impact might be on the film's Academy Awards chances.
Had "Beasts" been a union project, "[Wallis] would have a studio teacher—education time on set—there would have been some safety precautions, and she would have been paid a fair wage," Anne Henry, co-founder of BizParentz Foundation, a nonprofit advocacy group, told Backstage. "I think she was great, but I think there are a thousand great African-American actresses that are professional actors, and they're union members. They paid their dues."
It's still possible for Fox Searchlight, the film's distributor, to bring the film into compliance with SAG-AFTRA's low-budget agreement. That would require providing additional compensation and benefits to the actors. But even if Wallis and her cast mates receive additional compensation, they still worked on the set without the protections of the union.
When productions are covered, the contract requires maximum daily work hours based on the age of any minor performer, minimum compensation pursuant to the union agreement, supervision on the set, and instruction from a qualified teacher, according to SAG-AFTRA.
"Our goal is simply to ensure that minor performers who work in this industry get appropriate rest breaks, are fed meals on time, have access to a teacher when appropriate and are paid a decent wage," SAG-AFTRA spokesperson Pamela Greenwalt said in a written statement. "Our contracts ensure that their basic needs are met in a safe and positive work environment. It's an important responsibility and we've taken it seriously for more than 80 years."