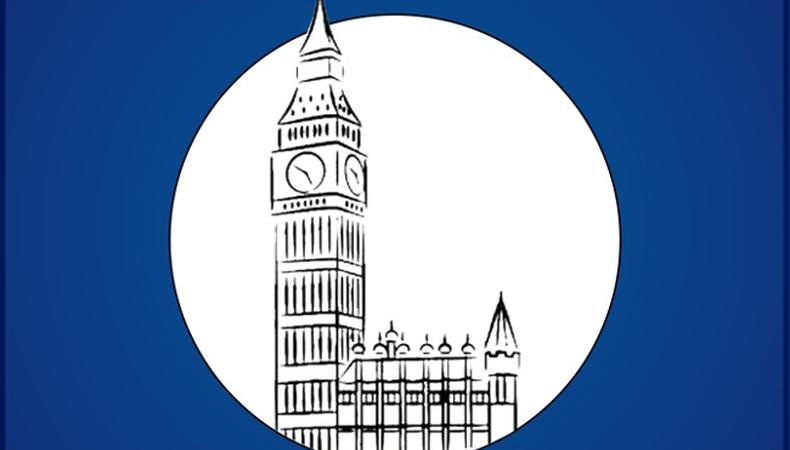 There's no one way to become an actor—whether you end up in a West End play, on a television show or on the road to Hollywood, there are many paths your career can take.
"I made some mistakes in drama. I thought the drama was when actors cried. But drama is when the audience cries". So says Frank Capra, director of It's a Wonderful Life. Here he touches upon what is so powerful about being an artist in any form—to have the ability to make an impression on people and influence how they feel. It's a power that many, many people seek via acting as they see it as a glamorous lifestyle, but in truth it's a tough path to tread. It's highly unstable, often badly paid and an open door for criticism and cynicism.
If you're thinking of becoming an actor, don't let that put you off—passion and tenacity will see you through, but do bear in mind it's not straight-forward, and you should be informed about the process before you embark on your acting career.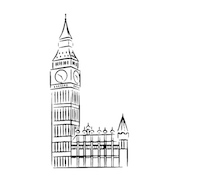 What do I need to know before beginning my acting career?
Make your own opportunities.
People will always tell you what a competitive industry this is, and I can't emphasise this enough—there are a lot of people grappling for a comparatively low number of jobs. Work won't just fall in your lap. Unless you're one of the lucky ones who is plucked from obscurity, you will need to work to make your own opportunities.
Make your own work.
Write your own plays or short films or sketches—wherever your strengths lie. Call upon your friends and loved ones to help promote your work, just as you in return can help spread the word about your fellow actors' projects.
Find your tribe.
Making it as an actor is often directly linked to remembering that your competitors are also your compadres. So one must keep the mindset that your fellow actors are potential future collaborators. You'll have a better chance of progressing with each other's support.
Work on that stiff upper lip.
If you don't have one already, be prepared to grow a very thick skin. Even successful, established actors will encounter dismissiveness and impatience from people throughout the industry, and you'll have to learn to not only brush off the bad experiences but to learn from them.
Do. Your. Research.
Speaking of the industry: learn about it! With no knowledge, you won't feel like a part of it. Do your research. There are a lot of resources available to you, so if you're serious about the industry you should make it your business to know as much as you can about who is who and who is working on what, otherwise you'll feel like you're on the periphery.
Get an agent.
Finding an agent who works hard for you is imperative. Some will disagree and say this is situational, but if your agent has strong relationships with casting directors you will go out on far more auditions than those who don't. Agents often attend drama showcases and make regular theatre trips on the look-out for clients, but you can't rely on being found on your own. You will need to be proactive about inviting them to shows you're in, or emailing when you're in an episode requesting they tune in, or asking for a meeting via their assistants. However, as with everything there's a fine line between being proactive and pestering people—if they're interested, they will let you know.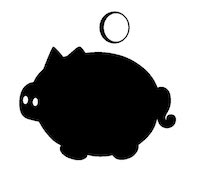 Budget for your dreams.
Until you 'make it', you will potentially need to invest quite a lot of money to get there. Putting aside the cost to train if you so choose, you'll need headshots and a showreel before you even begin trying to land auditions, membership to a resource like Backstage so casting directors can find you, quality recording devices and editing software so you can self-tape at home, and of course you'll need to get yourself to and from auditions under your own steam. 99% of actors will need a secondary gig as support between acting jobs, and the nature of flexible work is usually that it's not very well paid, which is another consideration to bear in mind. You might have to accept roles in projects that you don't even like, but that's entirely normal. Christopher Lee was once quoted as saying, "Every actor has to make terrible films from time to time, but the trick is never to be terrible in them".
How do I begin?

Amateur dramatics, the production of theatrical performances by non-professionals, is a great way to start, not just so you can participate in acting projects but so you can also meet fellow actors and potential future co-creatives. It's a great way to hone your craft, learn from your peers and build up your confidence as you develop as an actor. There are resources available online that extensively list drama groups and opportunities, like Acting in London if you're looking in the London area, or Theatre Wales compiles all amateur dramatics societies in Wales, for example—just get Googling, or, of course, visit Backstage to search for up-to-date opportunities by location.
Try to land as many auditions as you can when you're first starting out. If you're invited to audition, then the casting director thinks you have a chance of landing the role, and you will learn from every meeting, even if it doesn't go your way. You won't always be given feedback, but you'll start to become adept at reading people's reactions and tuning into the subtleties of their responses to you, which you wouldn't learn if you hadn't have had that time with them in the room.
In addition to learning what to expect from the audition process, why not create your own opportunities? A way to practice your acting, develop your skills and build your confidence is to write scripts for yourself and enlist the help of other actors to bolster your project. Learning to listen to the feedback is crucial, and performing or screening these projects for your family and friends will ease you into the experience.
None of your friends with 'normal' jobs will understand your lifestyle—only fellow actors will relate to your struggles and often they can provide really helpful insight, so be sociable! Meetup is a fantastic way to find groups in your area specific to actors (or anything else you're interested in) and you never know what can come from the relationships you develop with fellow creatives.
Do I want to pursue theatre /musical theatre, film, or television acting?
Do you have to decide? Whilst perhaps musical theatre trainees are quite specific, going into the industry deliberately limiting yourself is a mistake. With self-tapes and opportunities to cast internationally, you don't need to decide if you don't want to, but be prepared for very different casting processes for each.
Taped auditions.
The key thing to remember is to keep it down. Whilst theatrical productions require you to perform to the back of the room, the camera will pick up on tiny nuances and flickers of action and reaction, so don't overdo your performance. As subtlety is the key here, you are obligated to learn your lines so your head is up for the duration of the taping. The tip of keeping it down applies to the volume of your voice also—you don't need to project any more than you would in a normal conversation. Bear in mind the director is often not in attendance for auditions such as these.
Theatre auditions.
In contrast to taped auditions, it's more acceptable to have your script in hand to refer to during your read, but that doesn't mean you shouldn't prepare - Casting Directors and Directors will instantly pick up on it if you're not familiar with what you're reading, and not everyone will give you another go at it. You'll be expected to demonstrate your emotions in a more obvious way, although often theatre auditions are also in close proximity and you might be sat right opposite your reader and the Director. If you are auditioning for an understudy role, don't be surprised if you're auditioning for the Assistant Director and not the Director.
Musical theatre auditions.
You'll be expected to be at your biggest here - you'll need to project and exaggerate and stand out as best you can! Arrive warmed up, and if there's an accompanist it's likely you'll need to provide them with sheet music. If dancing is part of the audition, you'll be expected to pick up a potentially tricky routine very quickly, perform it back accurately and in time and then somehow outshine your competitors all at once.
RELATED:
What promotional materials do I need?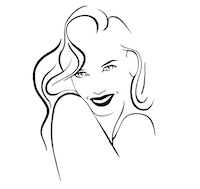 Headshots
This is one of the main components you'll need to invest in. Even though, you'll rarely be expected to turn up to auditions with expensive prints these days, you will need to make sure the quality of the photographs are high. If you're fortunate enough to know someone who can shoot you for free, or for a low price, make sure you're still happy with the outcome or else it's a fruitless exercise.
Make sure your headshots do you justice, as they're the first thing a casting director sees.
Don't rely solely on black and white shots; they're aesthetically pleasing, but people want to see you look like, so make sure you have colour shots also, if not entirely.
Overly flattering photos are also a bad idea—you may be tempted to edit your photos on Photoshop or wear a tonne of make-up, or even submit photos from fifteen years ago, but don't! You'll create a dishonest impression, plus you might count yourself out of a job that you're suited to if a casting director deems your photo too generic.
CV
Approach your acting CV as you would any job CV: keep it clear, concise, and professional. List project details transparently and don't over-do the detail. Bear in mind your showreel is where the casting director will get a sense of your personality; your résumé is a reference document. Looking at your CV, a casting director will want to establish:
What acting jobs you have done (preferably listed in chronological order)
If you have any training
A list of special or unique skills (if any)
How to contact you
If you're new to the game you might need to pad it out a bit with school plays or amateur dramatics, which is absolutely fine. Just make sure to edit as you develop and eventually you can take these off when you have more experience to add.
You don't need to list your date of birth—your age range (or 'playing age') is important, as is your height, eye colour and hair colour. We also want to know what accents you can do, and if you're a singer, what your vocal range is.
Be sure to keep your CV down to a single A4 page, which you can staple to the back of your headshot.
Showreel
Your showreel is crucial. Make sure you keep it up-to-date, exhibiting only work that you feel represents you well, and remember to keep it under three minutes. Often, people disagree on what is acceptable and what isn't in a showreel; they question whether montage intros (an edit together of quick clips of yourself as a way of introducing your showreel) are dated, for example, but as someone who works in casting, I personally feel there's room for a bit of creative flair as long as the main point is correctly communicated, and that is your acting ability.
For more information on reels, check out our in-depth guide: "How to Create Your Demo Reel"
Online presence
Having your own website can be a very useful way of collating everything you want a CD or the public to know about you, and you can be in charge of what to include and what you would rather forget! Squarespace is a good option, as it's user-friendly, has professional-looking templates, and offers reasonable monthly rates (between £10 and £20). You can expect a free trial as a new customer, and you can find discount codes by listening to podcasts, which they rely on heavily for advertising (I can always hear Squarespace promoted on the Adam Buxton podcasts for example, worth listening to in their own right as he often interviews actors).
You should give plenty of thought to your social media presence. Twitter or Facebook can be great ways of engaging with the public and expressing your personality, but make sure you are representing yourself professionally. Always bear in mind you're offering information about yourself publicly, so don't let yourself down. It's never a bad idea to share updates about what productions you're in (if you have permission) and you can increase viewership of programs if you Tweet your followers to remind them to tune in.
Always be extremely careful about your social media use on set—a lot of sets are very private and cast members have been reprimanded and sometimes even removed if they take pictures on set and post them to social media.
What are some other good resources to bear in mind?
Publications
Backstage is the premium, trusted, casting platform for actors and performers, casting over 6,000 roles a week, as well as editorial coverage that provides actors and performing artists with a wealth of advice, guides, news, interviews and resources. You can also check out the Opportunities section where you search for jobs by location.
Another valuable resource for UK actors with a well-kept website, The Stage has excellent reviews in particular, although it is more theatre-centric than Backstage.
Also check out Fourthwall and Sight & Sound (BFI)—the articles are well-researched and the website includes a Player section where you can stream BFI films, some for free. Empire has great events listings and is a useful resource for cinefiles in particular.
Workshops
Companies like Casting Workshops sell limited numbers of tickets to actors to spend the day learning face-to-face from casting directors of specific fields, to help hone their skills and get direct feedback, not just on their performances but their headshots and CVs.
What are some key terms I should know?
Slate: If you're filming a self-tape, a slate, or ident, is really useful for a casting director. It's a short intro in which you state your name, agent (if applicable) and height, and often other information the casting director might have asked you to include like profiles (see below), shots of your hands, and possibly experience or skills that you have that are relevant to the project (e.g. if the role involves being on a wire, you could mention any aerial experience you have, or if the part requires you to speak another language you could demonstrate your fluency level with a sentence or two). These are often recorded at the beginning or end of your audition also.
Profiles: Shots of one side of your face and then the other, so the director can see what you look like from different angles.
Sides: The lines or information you're given to prepare for the audition. Most of the time it will be text pulled from the script, unless the contents of the script is heavily protected (you would find this mainly with major studio productions like Warner Bros) and you're given text from another source. It might also contain the outline of a scenario rather than text, and you'll be expected to improvise some action or dialogue around the scenario.
Optioned: This applies most commonly to TV, where production teams have yet to schedule the project but wish you to stay available for a certain period of time in case it does get green-lit. It might be that the first series you participated in is yet to air and therefore they haven't yet been able to gauge its success, and won't know if they wish to make a second season. It might be that the series will go ahead, but they're still deciding upon their schedule or trying to secure a location. There are many reasons, but traditionally you will be given a "pick-up date" (a date by which they have had to decide by), and you should be financially compensated for remaining available throughout this period.
Generals: These are invaluable for actors climbing the ladder. An actor and a casting director have a casual chat with the intention of putting said actor in a casting director's mind's eye. If you are set up on a general with a CD, make sure you research them and their work first, read their signals as to when is an appropriate time to wrap up the conversation, and make sure you show an interest in them and their work—you never know what journey will be kick-started from a short chat. A general will not cost you anything other than whatever you spend on travel to see the CD, and you should not be expected to part with any money for the meeting. You should only expect to part with money at an organised, informative event like a workshop where you would receive some form of coaching.
Where should I consider training and why?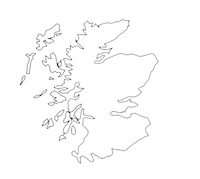 The U.K. is a fantastic location to study acting, if you choose to train, with an abundance of schools boasting excellent educators and extensive lists of successful acting alumni. Suitability should be based on your budget, your objectives and your choice of commitment level, so if you do choose to study it's crucial to do your research. Part of your consideration as to which school should always be, why NOT this school? Lots of establishments are competitive, with high standards and a focus on the "breaking down" of its students with a view to making you a more malleable actor.
Ask yourself what you are hoping to achieve from the training process, and assess whether your expectations are realistic.
Notable UK schools include (but are not limited to):
London Academy of Music and Dramatic Arts (LAMDA)
Royal Academy of Dramatic Art (RADA)
Oxford School of Drama
Royal Welsh College of Music and Drama
Central School of Speech and Drama
Bristol Old Vic Theatre School
Royal Conservatoire of Scotland
RELATED:
Where should I consider living and why?
Again, this is up to you. There's no right or wrong answer here, and there are plenty of opportunities open to you in any part of the U.K. You might assume London is the obvious choice for actors seeking work, but with self-tapes becoming more acceptable forms of casting, all you'd potentially need to book a job is a smart phone and decent internet speed.
Having said that, if you do choose to live outside the main cities, you should be open to travelling in for castings if that is what is asked of you. There are many actors who settle in rural areas, but you must be happy with getting into town at your own expense if CDs want to meet, which, more often than not, they will. I've never worked on a theatre job that didn't require a face-to-face meeting, as they are always attended by the director so they can assess not just if you're right for the part, but if they want to spend time working extensively with you, as is required in theatre jobs.
Here are some alternatives to London to potentially settle in:
Bristol, England
A bustling city with a similar arts scene to London (just on a smaller scale), Bristol has a fine reputation for theatre and is still within reasonable travelling distance if you are called to the capital.
Manchester, England
Since the BBC moved up north, Manchester has seen a huge increase in TV production and created lots more opportunities for northern-based actors.
Edinburgh, Scotland
Home to the world-famous Edinburgh Festival, it's an amazingly cultural city housing lots of creativity. It's particularly good for those looking to get into comedy.
Dublin, Ireland
The capital of Ireland (and home to the Guinness brewery, as an added incentive!) Dublin is home to some exciting casting directors like Louise Kiely and Amy Rowan.
How do I find roles to audition for?
When it comes to finding roles to audition for, there's no better source than Backstage, especially for early-career actors! If you don't have a manager or agent who's in direct cahoots with casting directors of various acting projects, Backstage is the No. 1 trusted source and top casting platform—for over 50 years—to kick-start your career, land your next (or first!) role, and get discovered. The casting notices on Backstage can help you bolster your demo reel and get you an agent to take your career to the next step. Plus with thousands of vetted casting opportunities across smaller projects like student shorts, web series, and regional theater productions all the way to larger blockbuster features and productions on the stage, you know that with Backstage, you're always getting reliable information and scam-free gigs.
Once you're subscribed to Backstage, you can go backstage.com to edit your public profile. This is the page that casting directors see when booking talent for their latest project, so make sure your headshots and résumé are up to date, and link or embed your reel, website, social media accounts, and other fun extras as you see fit.
Does Backstage work? Academy Award winner Sandra Bullock told us that "Every single thing I have today is because I picked up Backstage every Thursday." And she's in good company! Just ask some of the other stars below.
Here are some other resources to keep in mind:
Spotlight. Most professionals are signed up to Spotlight and it costs around £150 per year. In order to be eligible for membership, you must have had four or more professional credits in featured, speaking roles in film, television or theatre, or else have at least one year's training from a full-time accredited drama school or course.
Casting Call Pro. A really useful tool for actors who are just starting out in particular, as lower-profile jobs are great to build up your CV and help flesh it out whilst you're still finding your acting feet.
Your agent. This is a chicken and egg situation, as you need to be working in order to invite an agent to see and evaluate your work. They really are the best way to inspire the casting director's confidence in you, however, and they will have the best leverage when it comes to getting your foot in the door.
Do I need an agent?
Yes—unless you're Bill Murray, you should have an agent. For every one dubious agent that will take your commission and sit waiting by the phone, there are 20 hard-working, assertive, and motivated professionals who will emotionally share in your successes and failures.
There are a lot of awkward conversations that need to happen in order to book jobs, and your agent is your filter. They negotiate terms on your behalf so you don't have to.
Being represented by an agent who has strong relationships with casting directors will always bolster your chances of getting seen and therefore getting cast, so just as agents will assess what you will bring to their table, make sure you understand their position within the industry.
It's crucial you maintain a good relationship with your agent. You can't expect them to work hard for you if you are not holding up your end of the bargain. Stay organised and on top of your diary, respond to their queries as quickly as possible and don't harbour resentment if you don't get cast—they're there to get you in the room, it's up to you to book the job.
How and when should I create my own work?
There's never a bad moment to be in control of your work. Whenever you have the time, the inspiration, and the wherewithal, is a great time to be creating your own work. If you're experiencing a lull, you have nothing to lose. If you're riding a wave of success, you're more likely to secure funding.
The how is obviously the harder part, but there are lots of resources available for those hoping to pen their own projects. For the early stages of development, Raindance offer one-day writing courses at very reasonable prices (often discounted via organisations like Groupon), as an example, for those seeking help during the creative process.
Once devised, check out BBC Writers Room, to which you can submit original scripts. If they respond to your work highly enough, they will help you to develop the project and get it off the ground.
In between creating and producing, there's the proof-reading, feedback stage, in which you are looking to tweak and perfect your script. Organisations like Actors and & Writers London (AWL) might take your script and perform it using a group of actors, who will provide invaluable feedback and insight into how they perceive it, and where its strengths are or how it can be improved. This is also another great way to meet fellow industry professionals, and is generally considered a fun way to network.
Also, check out the London Screenwriters Festival (LSF) which is an invaluable event for those penning their own film or TV projects and yet another great way to connect with people who will help you in your career.
If I'm an actor from the U.S. looking to head to the U.K., what do I need to know?
If you're not already established, it's likely to be quite tricky. Unless the production is specifically looking for an actor from the U.S., for example, or if you have worked with a dialect coach a very convincing British accent (bearing in mind there are many U.K. accents outside of Received Pronunciation), you're going to find that opportunities are limited. The best advice that comes to mind is to come with your own brand. If you have a strong sense of who you are and what you have to offer, you're more likely to be recognised and remembered.
Now check out Backstage's London audition listings!