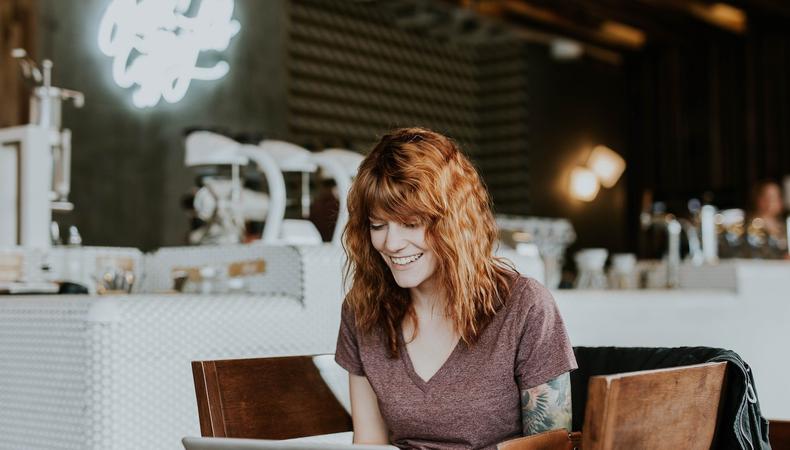 Have you ever wondered how some actors seem to be so on top of the "business" side of what it take to make it in this business, and how you can do the same? Some are naturally savvy, while other could use some guidance. Julie Hennrikus has been running Boston theater organizations for three decades before she began teaching arts administration at several New England colleges. Now, this alum of both Boston University and Harvard is breaking away from the venerable institutions of Beantown's higher learning (of which there are plenty) and starting her own school for practical arts administration, Your Ladders—for anyone, anywhere with an internet connection and curiosity.
You have a lot of experience as an educator of arts administration in formal institutions. What provoked you to make this big shift and start a school?
This past semester, one of my students said, "I feel so much better about graduating because I have taken this class, and it makes me sad for all of my classmates who didn't take this class to get some practical knowledge." All of these conversations that I've had with students [over the years] came together with this question: What would happen if I opened an online school for arts administration—specifically geared towards artists? Anyone can take it, but it's geared towards the performing arts lens. We're putting up all of these barriers between people doing their work that I'm going to try to remove.
What is the online learning experience going to be like with Your Ladders?
It's going to be a mixture of online lectures, slideshows, and downloadable workbooks. Currently, [education] is making everyone feel like they need to fit into a box; learning how to budget or set up income goals and scenarios can help you smash the box. The thing I like about online learning is—as a working person—I want to keep learning, but I don't have the time to carve out the three or four hours that an in-person class requires.
One of the things we at Backstage like exploring is the side hustle. You have a side hustle—you are also a mystery writer of note, and you've been a professor and nonprofit administrator for many years. Can you talk about the culture of side hustling and how Your Ladders will address that?
Right now on Your Ladders, I have a free webinar on writing a cover letter and résumés, and it addresses this a little bit because, while it's useful information for anybody, it's especially useful for artists applying for a side hustle in a non-arts related field where you have to translate your skills. It's free, and I send a worksheet afterward to help.
READ: Side Hustle Spotlight: The Actor/App Creator
Here's what I think we undervalue in the arts community about ourselves: we can schedule a life around having to "make it all work"—we meet deadlines, we work "on budget," we collaborate—and within a room, we create an air of radical empathy. I am also completely aware that in the arts world, the socioeconomic divide is real and many people's second jobs in this country help them pay their bills. So, a second job for some artists is how they support their art—but that in itself is a privilege.
We're not kind enough to ourselves to say, this is hard, and you may not be able to make your whole living in the arts, and if you take a coding class and you're making most of your money as a web developer, that's OK—you're still an artist! We're unkind to ourselves and each other about what it takes to make this work. The fact that we have joy from wherever the art is, makes people undervalue the amount of effort it takes to make [being an artist] work.
Your Ladders launches in August. For more information, click here.
Looking to get cast? Apply to casting calls on Backstage.