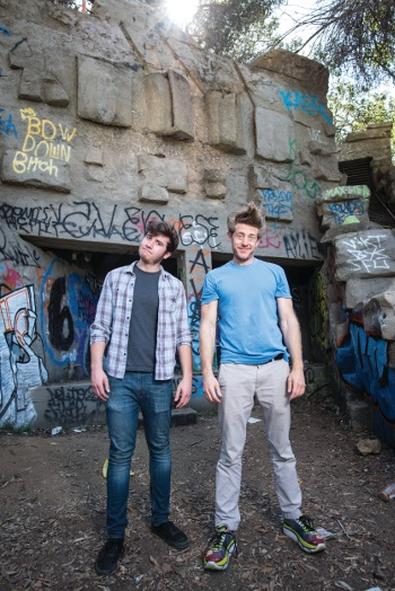 Six seconds isn't long, but spend enough time on mobile app Vine and you might get yourself a talent agent. Or be spotlighted on "Tosh.0." Or make a feature film.
On a social media platform where short attention spans are rewarded by people who understand the comedic potential of a looping video, actor-creators are doing it all and looking to last longer than it takes to stop #trending on Twitter.
UCB-trained actor Jason Nash, alongside collaborator and fellow Viner Brandon Calvillo, has recently launched a Kickstarter to raise $200,000 to produce the first-ever feature-length Vine film, "FML: A Social Media Adventure." The cast includes Hollywood actors Busy Philipps, Patton Oswalt, and Rob Corddry, in addition to well-known Viners like Brittany Furlan, Klarity, and others.
"I picked people I really like who I thought could act in a movie," says Nash, who began Vining last year and has amassed 1.5 million followers. "There's a lot of people on Vine who don't really talk, but who are very big. Part of the movie is about how you can be this [social media] star overnight but you don't necessarily have any talent."
The family-friendly "FML," which follows a 40-year-old (Nash) going through a midlife crisis and a coming-of-age teenager (Calvillo) driving cross-country, is aimed at bridging an age gap—like the one between baffled parents and young fans who recognize Nash at the mall.
"Apparently I resonate with teenage girls," says Ryan Doon, who has 3 million followers and was just signed by WME. "It comes with the territory of being popular on Vine." And aside from getting attention for his humor (and his dimples), Doon says the app gave him an instant platform to try out new comedy material, boosting his confidence for standup routines.
While widespread fame has moved confident top Viners like Doon from "man-on-the-street"–style Vines to orchestrated videos shot and edited on professional equipment—several of which have corporate sponsors—some worry, when looking at the "popular" page, that Vine has lost its creative essence.
"People will say things like, 'Vine's dead,' or 'People are still on Vine?' Yeah! There's still a shit-ton of awesome people on Vine!" says actor-comedian Clayton Farris about the under-the-radar talent pool. "And they're finding success and making money," adds his Vine partner Alona Forsythe.
"I hope for the app's sake that people realize who you see on the popular page aren't the only Viners out there," says Farris. "Just like with any media people consume, you can always find stuff that's more tailored to you. Just search deeper."
The actors, who specialize in relationship comedy—the two dated for a period before deciding to be friends—were recently featured on "Tosh.0" after a Vine of them throwing a printer in the street went viral; it was the first big "break" for the two who have been Vining (hilariously) for years. But the unpredictable potential of a Vine to go viral is part of what makes it fun; the other part is the gratification of an instant audience in your pocket.
Inspired by this post? Check out our audition listings!