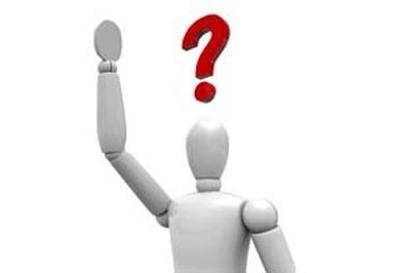 Kim Pedell, Brilliant Talent Management, New York and Los Angeles
A new and up-and-coming management company, Brilliant Talent Management, approached me. They planned to offer bicoastal management to their clients. To do this, they needed someone initially to be their eyes and ears in New York and to help them develop their New York roster. My daughter had been auditioning and working in the New York market for several years already at that time, and I felt I had a reasonable amount of experience to help them out. I have a background in public relations and marketing and felt I was a good fit for this business.
Very quickly, we all realized how much information we really had to share with other parents. We also understood what information parents most wanted and needed in this business. We also learned very quickly what the agents and casting offices really wanted from the kids and their parents. Very simply, it's communication and commitment.
Agents and casting offices want to know that when they give appointments and hold casting sessions, the kids are going to show up prepared, on time, and ready to work. Parents want to know how the process works and to be informed and how to get their kids the most opportunities possible.
We do not represent our own children, but we do know what it takes for parents and children to be successful in this business. It's not easy, and it requires a huge commitment and lots of sacrifices. When our BTM kids book and work, it is very exciting to us and we are so proud of them. We know how hard they work behind the scenes, and we celebrate all of their accomplishments, big and small. It's very satisfying as their manager to see the process work and to see them succeed.
Gina Stoj, Gina Stoj Management–USA, Australia and Los Angeles
I am a relatively new manager in the Los Angeles area, since 2009, but I've been an agent in Australia since 2002. I started my agency after watching my son and his friends, who were very talented, have some less-than-desirable experiences with their representation. We found that the best agencies required lots of credits. It's the classic Catch-22—if you don't have credits, no one will give you the experience. That's when my son, Jason, suggested I start an agency. I felt I didn't know a thing about it, but he felt otherwise. I was always researching and finding out information about the industry and didn't realize how much knowledge I was acquiring in the process of being a "stage mom." I soon found I had a knack for the agent thing, and I've been doing it ever since.
Jason decided he wanted to move to L.A. "Stage Mom" strikes again: I had to find out what he was in for. I fell in love with the place. I love the can-do attitude and spirit that abounds in L.A. I love that doors can be pushed open and the opportunities found for those who have serious commitment to their art. And I really love the people I've met.
Casting directors have been so incredibly wonderful to me and even more patient. I have made some wonderful friendships in L.A. Gina Stoj Management–USA now has over 50 actors, including some Aussies who have relocated here. I feel like their big sister when they make the transition to the U.S. I also represent over 300 actors theatrically and commercially in Australia.
When I began my agent career, I was doing it for Jason. It quickly became obvious I actually was doing it for myself. I found myself loving every moment of my day. My reputation grew as someone who is good to actors. Casting directors find me very reliable and very easy to work with.
Every day feels like Christmas to me. Every morning, I jump out of bed at 4 a.m. to submit my U.S. actors. Each casting notice is like unwrapping a Christmas gift. I have to pinch myself every day when I get auditions for my actors. When I actually see my actors on television or the big screen, I drive my family crazy as I jump up and say, "That's my actor." Although the novelty has worn off for them, it hasn't for me. I don't think it ever will.
Sal and Chani Williams, WE Management, Palos Verdes, Calif.
Becoming talent managers was more of a calling as opposed to a choice. We became managers because we realized there was a need for a true actors' advocate or backbone for the talent—people who really are there to support, guide, and value real talent, whether on their way to stardom or already there. As former performers ourselves, we understand the heartbeat of the talent from a very familiar point of view. However, instead of getting excited about our own accomplishments as actors, we can now genuinely celebrate the success of so many others, whether in or outside the WE Management family. We live by our motto: "If you help enough people get what they want, you in turn will get what you want. When you are part of a team, you develop a feeling of belonging together and start thinking in terms of 'we' rather than 'I.' "
WE is not just the initials for Williams Entertainment; it also symbolizes the unity and bond we form with our clients. We are thankful to have the reputation in this industry of maintaining a close relationship with them. We are also aggressive and not afraid of getting in the trenches. At the end of the day, if you believe that it's lonely at the top, it only means you did not reach out your hand to push or pull someone else up.
We believe in our clients, and any talent should equally believe in their manager or agent as well. You have to work as a team; there's no other way around it. Prior to this, we worked at an agency. There we experienced a lot of things we felt were a bit misguiding to the novice actor. You should be confident in the guidance that your team is giving you and the direction they're leading you in as an individual brand. There is no greater pain than the hurt you feel when nobody believes in you. Pick a team that really believes in you and your brand.
We believe that if you want to see a change in this industry, then you have to become that change. We wanted to change the way people view talent managers, so we became the change we wanted to see in this industry.
Betty McCormick, Midwest Talent Management, Los Angeles and Ohio
My very first word was "Hi!" There and then I knew that what I wanted more than anything else in the whole world was to entertain. My destiny was set. Showbiz, here I come. From belting out "He's Got the Whole World in His Hands" all day at home, arms wide with the rhythm, to my first-grade theater production of "Pandora's Box," to pumping out music in an accordion band, I'd found my place. I knew I wanted to be involved in the world of entertainment. By high school, my acting career in school plays also included doing hair and makeup, creating the play programs, set designing, lighting, props, and even the Lacrosse, Wis., version of viral marketing by creating skits and banners for the local team's pep rallies.
In college, I deliberately got a D in calculus to ease my father's disappointment that I would never be a math teacher. Into the theater I rushed, devoting all my energies to every aspect of production. As much as I wanted to act, my unbounded drive and creativity pulled me again into all the other creative necessities of putting on a play—makeup, props, and especially lighting and set designing. I eventually became technical director. My sole goal was to create something that had never happened before.
After a summer at UCLA on a scholarship, I headed back to the Ohio State University theater department, where I received a full three-year tuition waiver to their technical theater MFA program. After graduating, I was paid to design my first professional set. One day, as I was working full-time as a waitress to pay back my student loans from my undergrad years, I decided I didn't want to be a set designer. I wanted to be an actor. I remember when I was in undergrad, I saw a notice on the bulletin board: "Voiceover Actors Needed." I auditioned and got hired to do radio commercials. I did a bunch of them. Then it was time to find more. I went through the entire Yellow Pages, finding and calling every ad agency, every production company, looking to get hired as an actress and voiceover artist. I had index cards of everyone everywhere. I found voiceover work, became a commercial actress, started teaching acting, and produced plays, until someone suggested I should try to find other actors for their projects.
That led to my becoming a talent agent. Saving actors from driving all over the state and beyond to audition inspired the idea of networking with other agencies. This became the Midwest Talent Network. However, the growing number of performers on our roster made me long for a smaller, dare I say more "manageable" group. Thus was born Midwest Talent Management.
For the last 13 years as a talent manager, I have come to understand that all the energy I spent trying to go in every direction, to do everything, to be everything, was because I had no one to help focus my talent and energy. I needed a manager. Someone to find my best gift, no matter how many I might have had, and guide me. Someone telling me what I should do based on their experience. I jumped in with no guidance, learning from scratch. I needed help not to become really good at many things but to be great at the one thing I was born to do.
That's why I became a talent manager, to help people find and hone their great gift and never lose focus, never lose hope, and never lose their way in the crazy business of entertainment.