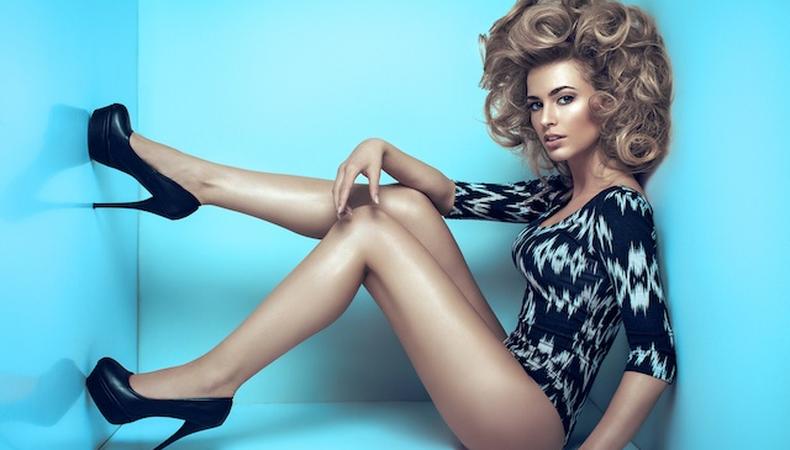 "Stand still and look pretty"—if only modeling were that easy! Before submitting yourself to modeling and talent agencies, it is important to know what you are getting yourself into.
APPLY: Find Open Casting Calls & Auditions Near You
"Educate yourself. Try to speak to as many people who are in the field [as] you can to get advice. There's a lot to learn," MSA Models' Los Angeles agency director Francis Arden told Backstage. "You wouldn't go to a volleyball tryout without having any kind of training."
Arden said that professional feedback, particularly in the early stages of one's career, is important. If you're an unsigned model, you should still try to work with a professional photographer for test images. Without first-hand experience, models don't necessarily know their best angles, poses, and facial expressions. Practicing in front of the mirror is important, but having someone on the other side of the lens telling you "yes" or "no" will bring you up to speed on what works and what doesn't. "That's the stuff that you can't really teach someone until they actually are doing it," Arden added.
READ: "How to Become a Model in NYC"
The next step should be to research agencies and know what they look for in prospective clients. Mavrick Models of Mavrick Artists Agency, for instance, signs an array of talent—but certain specific physical characteristics are a must. Jack Maiden, director at Mavrick Agency, noted that most female models he signs are 5'8"–5'11" or just under 6' in height. He usually looks for male models who are 6'–6'3". He did, however, clarify that between agencies within major modeling and commercial markets like Los Angeles and New York, "we all have different styles and tastes."
Pro tip: One of the best ways to see what modeling agencies are in your area is through Backstage's Call Sheet resource. All you have to do is check the modeling categories that interest you, type in your desired market, and filter for preference from there.
Once you find an agency that interests you, it's time to show them what you've got. Many agencies' websites will list online submission forms that usually require a modeling headshot and three-quarter to full-body photo. (JAG Models co-founder Gary Dakin recently told Backstage that interested parties should "send digitals of just your face, without makeup, and one full-body in a bathing suit, preferably, and your hair pulled back.")
You can also find open call information online. MSA Models' Los Angeles office holds open calls Tuesday, Wednesday, and Thursday each week from 11 a.m.–11:30 a.m.; Mavrick holds L.A. open calls every Tuesday and Thursday from 2 p.m.–3 p.m.
READ: "25 Essential Modeling Terms"
Of course, the modeling industry is based on a certain standard of beauty, but that doesn't mean personality should be checked at the door. In fact, it is one of the first things MSA's Arden looks for in a signee.
"If you have a quirky personality, we want to know that," he said. "You're not just a pretty face. We want to know who this person that we're sitting in front of is. Yes, she's got the right measurements, but what's in there? What's her purpose? What drives her?"
Besides in-person impressions, one of the ways Arden and modeling professionals like him cull this information is via social media—so make sure your Instagram is a representation of not just your face, but of your interests.
In the end, one's passion to succeed should be at the forefront. That means being realistic about the different forms success can take. Just like acting, a modeling career isn't something that comes overnight. "Passion is definitely one of the key deciding factors because that motivates the individual to want to do what it takes to pursue it," Mavrick's Maiden said. "If they want to pursue it, they've gotta get out there and find out if there's an agency that suits them. They've gotta go for it."
Ready to work as a model? Check out our modeling listings!
For acting advice, visit Backstage's YouTube channel!