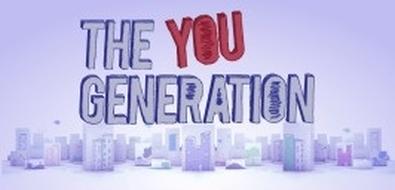 Simon Cowell has teamed up with YouTube for a new talent competition that launches Wednesday, March 20. Dubbed "The You Generation," it will run for a year in 26 countries and 15 languages and feature 26 two-week rounds.
The competition, which will be judged by associates of Cowell's Syco Entertainment, is scouting for "unconventional and original talents" in photography, cooking, visual arts, magic and, of course, singing.
Auditions can be submitted through the YouTube channel starting March 20. An interview with the boy-band One Direction, who are signed to Cowell's record label, will launch the channel with a live interview Wednesday afternoon.
The winner of each round, who gets a cash prize and becomes a finalist for the grand finale, will be announced on the second Friday of every two-week cycle, according to Deadline. Broadcaster Will Best will play host and, together with Cowell, will announce the bi-weekly competition categories via Skype.
YouTube has become integral to scouting talent in the music business, according to Cowell, and that could eventually happen with television, film, and theater.
"It's the biggest TV channel now in the world," Cowell said in a preview video on YouTube. "Years ago you would have these awful showcases. You'd have to, you know, trek across London. All the record companies would be there. The acts were normally terrible. The system's changed now. We have people looking at YouTube all the time. It's a fantastic vehicle. It's changed everything."