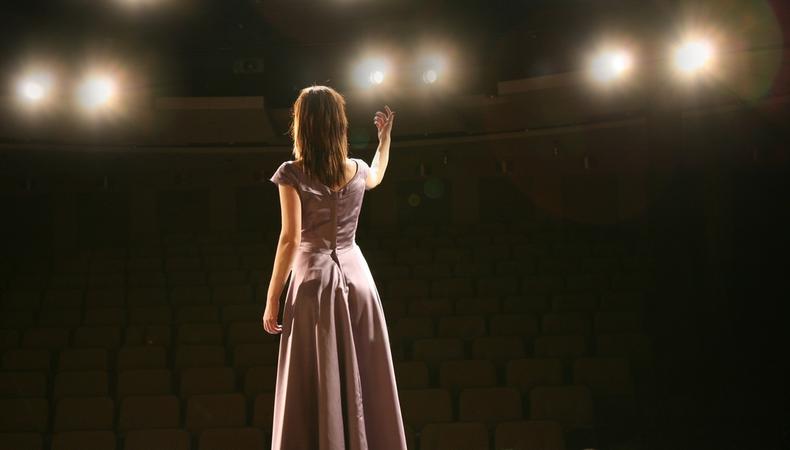 Tired of being lost among the throngs of New York and Los Angeles actors? Consider relocating to Georgia, where the weather's hot and the excitement of working with risk-taking theater companies will put your ambitions on boil.
"The Atlanta theater community is populated by some seriously fierce talent, and there's a deep sense of pride in the town, in the South, and in the work of our fellow artists," says Susan Booth, executive artistic director at the Alliance Theatre in Atlanta. "And there's a lot of baking—I love that. People are forever showing up at rehearsals with crazy-good sweets."
The talent is just as strong as the baking at a theater that provides a wide educational platform, as well as an outlet for new playwrights and their work with the Alliance/Kendeda National Graduate Playwriting Competition; the winning play is produced in Atlanta and has readings in New York and elsewhere around the country. A sort of "town square" for the city, the Alliance frequently hosts premieres that move to New York City, rather than hosting touring productions.
Atlanta's theater scene is a world built on connections, and getting in means showing your face—from volunteering at a theater and introducing yourself to faculty members, to attending unified auditions or apprentice programs and offering to do readings. But if you're not ready to make the plunge below the Mason-Dixon Line, you can use an online resource, such as www.atlantapeforms.com, as well as the Equity hotline.
"In terms of getting into the community, there's one thing that's really important," says Lisa Adler, co-artistic/producing director at Horizon Theatre Company. "The ATML [Atlanta area theatre mailing list]; it's a heavily used Yahoo Listserv. It's just something people need to be aware of…and it's very active. People are always posting this and that workshop, and this reading, and this audition. That's one way to be in the community, whether you're actually here or not."
And being in the community is the lifeblood of the scene here, both in terms of getting and keeping work.
"It seems to me that a lot of actors work at a lot of different theaters, and we all support each other," says longtime Atlanta resident and working actor Joe Knezevich. "Whenever I go to a place like L.A. or New York and do some auditioning for a little while, I'm always amazed at how cutthroat it is; I even see people trying to psych each other out in the waiting room."
Knezevich admits there's sound reasoning for the aggression—"Those actors have been trained over weeks and months and years to even get in a room to audition, that it's life or death every single time"—and so it makes life in a place where acting work is plentiful, relative to the talent pool, all the more appealing. And in order to keep that work coming, theaters are working to stack funds for their productions.
"We have formed a funding partnership with a hope of raising a million dollars a year that will be divided equally amongst five theaters [Actor's Express, Atlanta Shakespeare Company, Horizon Theatre Company, Theatrical Outfit, and 7 Stages]," explains Theatrical Outfit's Executive Artistic Director Tom Key. "That kind of collaboration is typical here. It's not like each theater has a closed system; it's very open around the metro area, and that allows people to practice in a variety of ways."
It's this planning and safety net of funds that, in part, opens the doors for cutting-edge and daring plays that may not draw huge crowds, but are necessary to push art forward. It's a luxury many theaters today do not have, and it's partly what keeps new actors coming—and those like Knezevich, originally from Florida, staying.
"I love being able to see a theater, a smaller theater, take a risk and totally fail and know that they're going to be able to come back and do that next show—they're going to be OK," he says. "Because you've got to take big risks in the arts."