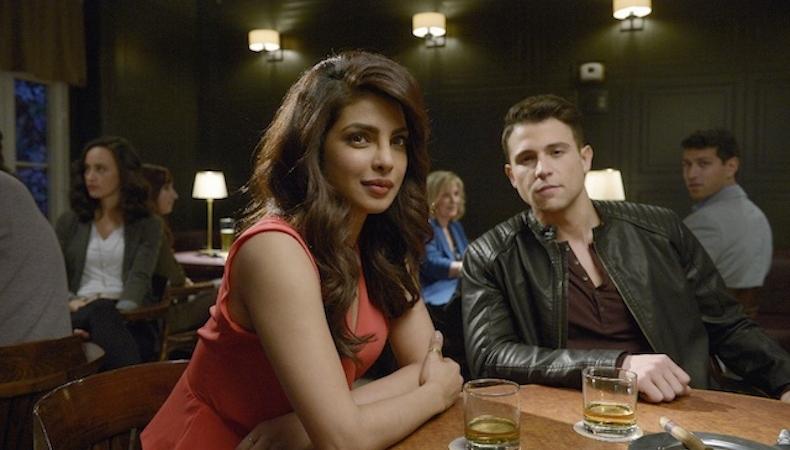 Working as a background actor is an excellent way for performers to jump-start their career with one foot in Hollywood's door—and for nearly 25 years, Grant Wilfley Casting has been helping New York actors do just that. Responsible for casting background talent for a laundry list of the area's top productions, Wilfley and his CD colleagues' current slate of programming can add credits with Amazon, Fox, ABC, and HBO to an actor's résumé in one fell swoop.
Want to learn how to become a professional background actor on series like "Gotham," "Red Oaks," "Mozart in the Jungle," "Quantico," and "The Deuce"? Below, Grant Wilfley Casting's managing director Melissa Braun breaks down what she looks for in actors submitting through Backstage, what to expect on a show like "Quantico," and what to know during your first day on set.
READ: "How to Get Cast on 'Gotham' "
Treat it like a professional job.
"Whenever we're posting on Backstage, we're typically looking for new faces that we don't currently have in our own database. So usually, odds are, those people are going to be nonunion because we have a lot of SAG-AFTRA members on file. We're looking for people who are going to treat it seriously as a job. Once you're cast in a role, even though you're just background, you need to treat it as a real job. We're looking for people to show up on time, to show up with everything that they've been instructed to have, and to pay attention."
Understand the needs of different series.
" 'Gotham' is very stylized. It is based on a comic book series, so we're looking for really interesting faces and unique types. Whereas something like 'Quantico' is modern-day reality, so we're looking for all different types for that. The entire show does not take place in New York, so we're also looking for types that might live outside of New York, like suburban types. Or it might be a club scene, so we're looking for really attractive, young, hip, trendy people. Or it could be a government scene, and then it's really conservative, upscale, business types—government official types.... There's a lot of action sequences [on 'Quantico'], which isn't normal for some of our other projects, so people need to be aware that for some scenes in the show, if you apply, you may be asked to run around. You may be asked to react in a group to something violent happening in the scene. This is a show where sometimes background actors are asked to really react to some violent, action-y sequences. If you're not interested in being really active, maybe this isn't the show for you."
Know your current clothing sizes.
"[List on your application] if you have special skills, your height, weight, and clothing sizes. Sometimes we are providing that information to the costume department because they may need a costume for you. More often than not, you're providing your own wardrobe, but we do period projects where they do provide the costumes. And then sometimes, costume departments on modern-day shows like 'Quantico' may be providing a uniform. In that case, we look for people who not only fit the look of who would be in that uniform but look for people who actually fit that uniform."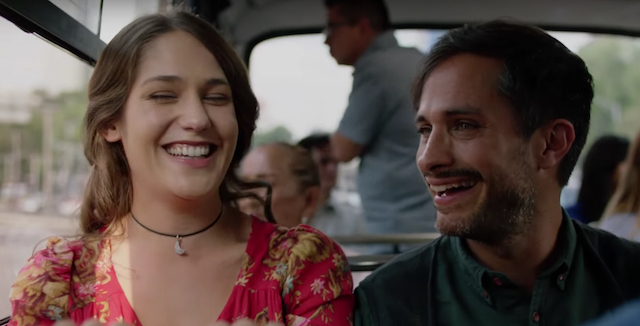 "Mozart in the Jungle," Amazon Studios
Provide an accurate photo.
"What we're looking for in a submission is a picture that represents yourself. We're not interested in retouched professional headshots if they are not an accurate representation of what you look like.... [Provide] photos that even if they're a photo that you took yourself, if they're not a professional photo, that they at least show that you attempted to take this job seriously. It's not, like, an out of focus shot of yourself where you can only see half of your face. That's not super helpful. It may show your quirky personality, but it's not showing what you look like, and that's really the most important thing."
Read the information provided carefully.
"It can be a little overwhelming how much information we send, but it's very important to read it all. There's a whole lot of information we convey in typically email format that people should really read over, and we find so often that people just glance through it without reading it carefully, and that can answer a lot of people's questions and know how you should prepare yourself. If you know it's going to be 90 degrees and they're pretending it's summer, dress appropriately for that. That's the kind of information we try to convey."
Come prepared for a full day.
"Once you get on set, it's really important to pay attention. People sometimes get lost at the catering area and just start eating the snacks when they should be listening for the production assistants when they're calling you to set. I always advise bringing a book because you may spend a lot of time in holding, waiting for your scene to get set up. I advise against bringing anything super valuable just in case you have to leave it somewhere unattended briefly. Usually, there is a holding area where people can leave their stuff, and that holding area is monitored all day long, but if you have to go to set and put your purse down for a second, I wouldn't advise bringing anything valuable with you.... The most important thing to expect is a long day where in between gigs, you're probably going to get a little bored unless you're fascinated by watching the behind-the-scenes, technical aspect of it."
Wait for the hard work to pay off.
"Sometimes [getting given a line is] just based on the director liking your look. Sometimes it's based on the assistant director's impression of you. It could be that the director is looking for somebody to give a line to. If the background talent has made a good impression with the director, meaning they are being professional, they're paying attention, they've showed up on time or early, they're super prepared—that can leave an impression of professionalism on the A.D. department and the production assistant and they're like, 'Oh, that person! They know what they're doing.' "
Want to make your small-screen debut? Check out our television audition listings!
Looking for more acting advice? Watch below.