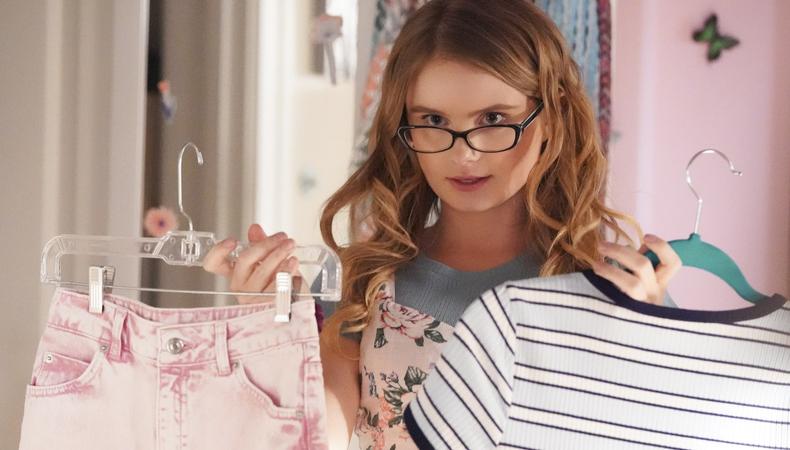 Autism is usually depicted in film and on TV using one-dimensional representations: think of Dr. Shaun Murphy on "The Good Doctor" or Dustin Hoffman in "Rain Man." However, the recent push for diversity in media has led to more robust representation and encouraged inclusive casting practices.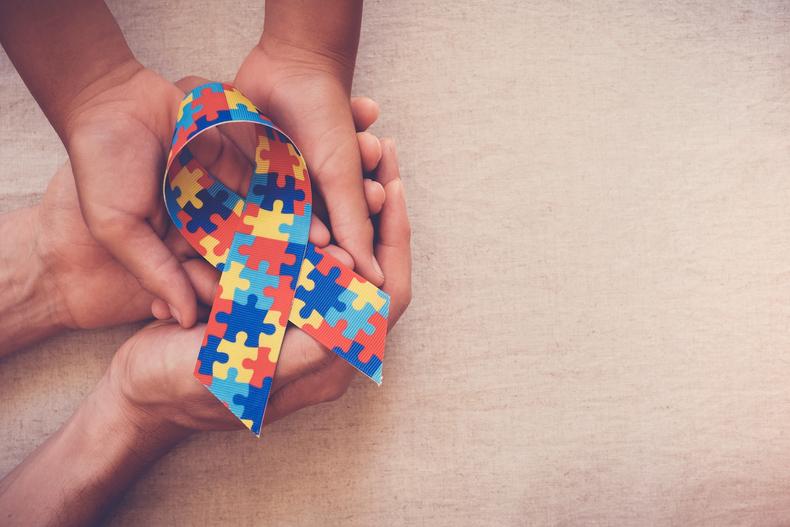 SewCream/Shutterstock
The word "autistic" describes people with a broad range of physical, neurological, and emotional differences. Autism is known as a developmental difference disorder with signs usually appearing early in life; but a person can be diagnosed with autism at any age. According to the CDC, approximately one in 160 people have autism worldwide.
There is no one known cause of autism; it is thought to manifest due to genetic, nongenetic, or environmental influences. The disorder can only be diagnosed by a professional who understands its complexities and nuances.
Autism can manifest as differences or difficulties in socializing, communication, and learning, although what autism looks like varies from person to person. Traits associated with autism, such as repetitive behaviors, resistance to change, and avoiding eye contact, are seen in some but not others. While many with an autism diagnosis can thrive living independently, others may require multiple support systems in their day-to-day lives. "If you've met one person with autism," says autism advocate Dr. Stephen Shore, "you've met one person with autism."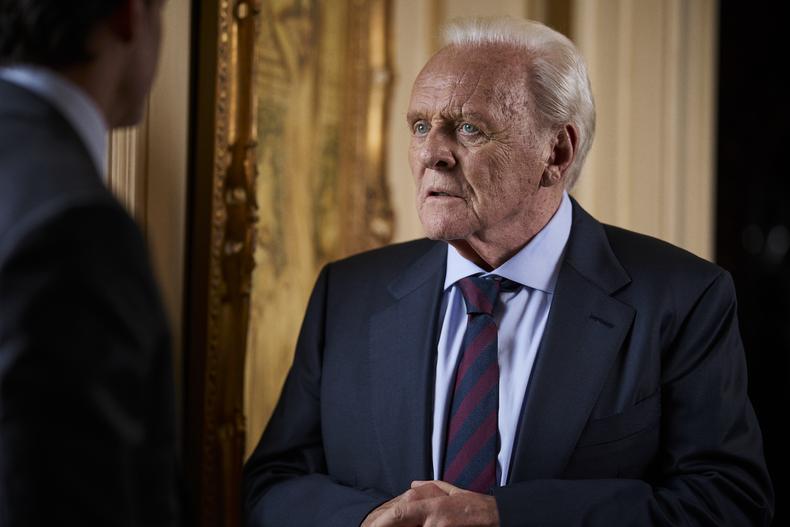 Anthony Hopkins in "The Son" Courtesy Sony Pictures Classics
Here are some common hurdles:
Performance difficulties: According to autistic actor Anna-Jeannine Kemper Griesacker, stage fright and technical issues such as diction may impact performers with autism. Griesacker is the interim executive director of the Center for Applied Drama and Autism, which strives to teach these skills to students. "People may be surprised to learn that those planning to work onstage with autism face many of the same challenges as those without autism," she says.
Inclusivity: You may also face challenges related to outdated and narrow ideas. "Often our theater students can do more than is assumed if they are given an opportunity," Griesacker says. "Just like the autism community, our student population varies tremendously. Some of our students have done professional work in entertainment, such as commercial voiceovers." Non-autistic actors are frequently cast as autistic characters (Maddie Ziegler in "Music," Sean Penn in "I Am Sam"), which denies authentic representation and runs the risk of stereotypical depictions. According to autistic actor Daniel Cameron, the issue lies in "autism being cranked up to 11 for the purpose of storytelling."
Special needs support: Actors with autism may require extra support resources, since they often experience sensory inputs differently from neurotypical actors. "Sounds may seem very loud for some, or they can be toned out completely by others," Griesacker explains. An easy fix is for theaters and studios to provide support resources, such as earmuffs or sunglasses. Since abrupt changes can be harder for someone with neurological differences to handle, planning for gradual onstage transitions can be valuable. Finally, it's important to consider the physical workspace and ADA compliance. "There need to be the necessary systems in place to help autistic people through the audition process," Cameron says.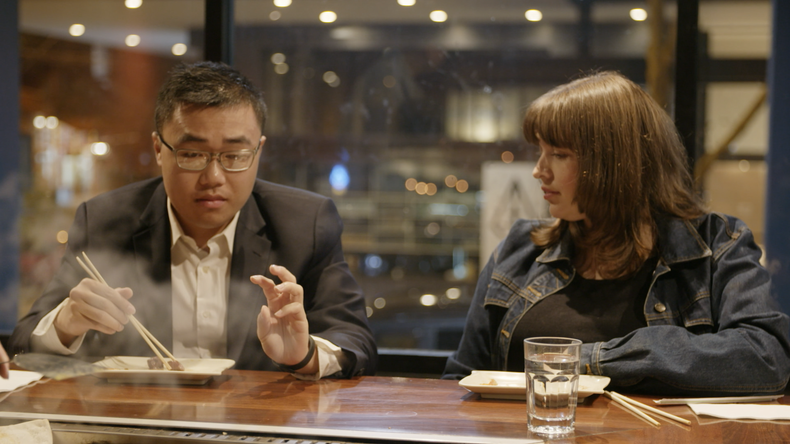 "Love on the Spectrum" Courtesy of Netflix
Acting professionally, with or without a disability, can be challenging. "There will always be actors who are discovered on the street or in the local mall, but that is the exception, not the rule," Griesacker notes. Looking for a more realistic way to work under the lights? We asked the experts for a few tips:
1. Develop and utilize your network: "One of the first things to do is to talk to the people who are in your support network about your interest in becoming an actor," Griesacker advises. "This will be a starting place to build your network of advocates; the more pairs of eyes that are looking for acting opportunities for you, the better."
2. Contact local colleges and universities: Griesacker recommends getting in touch with institutions of higher learning in your area and inquiring if they have a theater program or performing arts therapy program. This can allow you to find others in the know who can help you develop your craft.
3. Stay curious: "Following your curiosity is a hallmark symptom of autism and can become your superpower in this process," Griesacker says. "If your interest is in theater and you follow your interest, there will be some very cool niche that will be great for you."
4. Be your authentic self: "As someone who participates in casting calls, I often see many on the spectrum try to mask or be someone they are not," says Elaine Hall, an acting coach and founder of the Miracle Project who also consulted on and appeared on the Netflix show "Love on the Spectrum." "Be real, and don't mask," she advises. Even if the role you're auditioning for isn't for an autistic character, "Still be yourself, because you will still stand out."
5. Hone your craft: "Take an acting class, be an extra, and try out for as many parts as you can," Hall says. The more you practice your acting, the more comfortable you'll be performing.
6. Be prepared: Self-care is especially important for actors with autism. Hall advises always planning ahead of time and bringing anything you might need with you to auditions, such as extra clothes, snacks, water, and headphones.
7. Know your allies: "Whether it is in an acting class or you are showing up for an audition," Hall says, "it's important to surround yourself with people who love and appreciate you for who you are."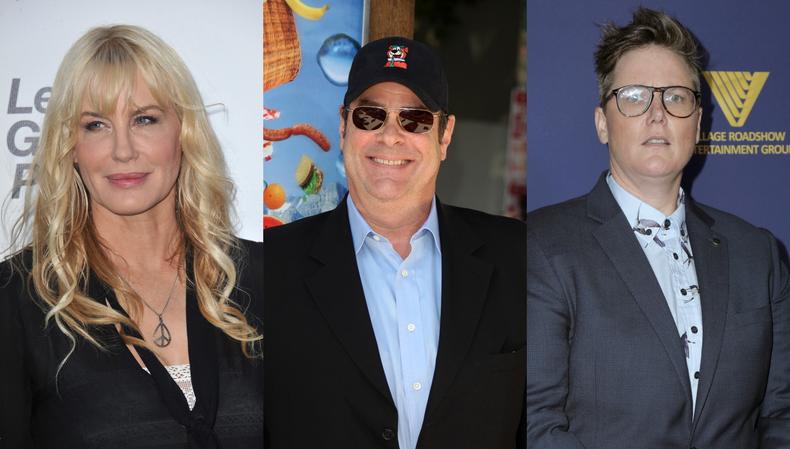 Jaguar PS/DFree/Kathy Hutchins/Shutterstock.com
While Hollywood has been slow to embrace the talent of those with neurological differences, many actors with autism have made their mark in cinematic history. Here are a few examples:
Mickey Rowe

(the first openly autistic actor to play Christopher Boone in Simon Stephens' Tony Award–winning play "The Curious Incident of the Dog in the Night-Time")

Dan Aykroyd
Daryl Hannah
Anthony Hopkins
Billy West

(voice actor)

Paddy Considine
Kayla Cromer

(the first openly autistic actor to play an autistic character on American TV on "Everything's Gonna Be Okay")

Hannah Gadsby
David F. Sandberg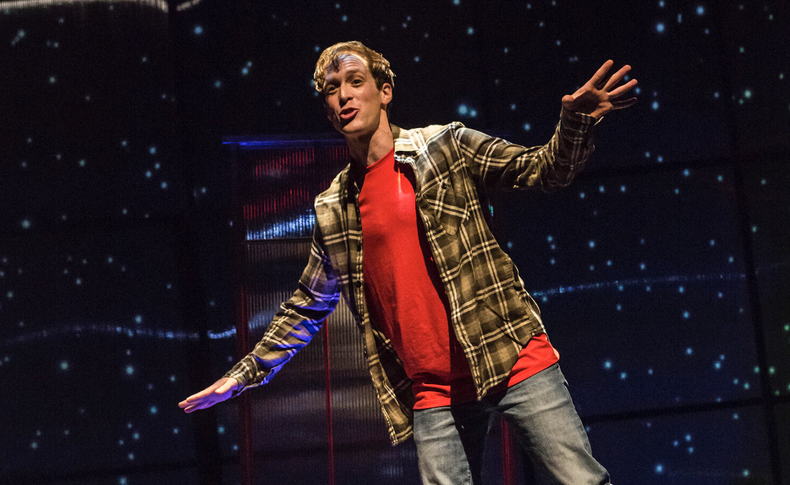 Mickey Rowe in "The Curious Incident of the Dog in the Night-Time" Courtesy Mickey Rowe
Inclusive practices in entertainment have far-reaching benefits, according to Steven Eidelman, a two-time recipient of the American Association on Intellectual and Developmental Disabilities' Leadership Award. "Autistic people are part of our diverse nation," he says. "Many autistic people can act—so why would we have someone who is neurotypical pretend to be an autistic person?"
"The actors I work with are often the most prepared, know their lines, and raise the bar on professionalism on set," says Hall.
Griesacker agrees: "People with autism have gifts and talents that we don't want to deprive the world of just because they may need more support." Authenticity in casting is vital to encourage progressive inclusivity in the industry.
Mickey Rowe wrote in his book "Fearlessly Different" that acting can be a useful tool for those with autism. "Autistic people are, after all, better set up for success when they have clear roles, titles, and job descriptions," he writes. "When you are acting, you always have a clear character."