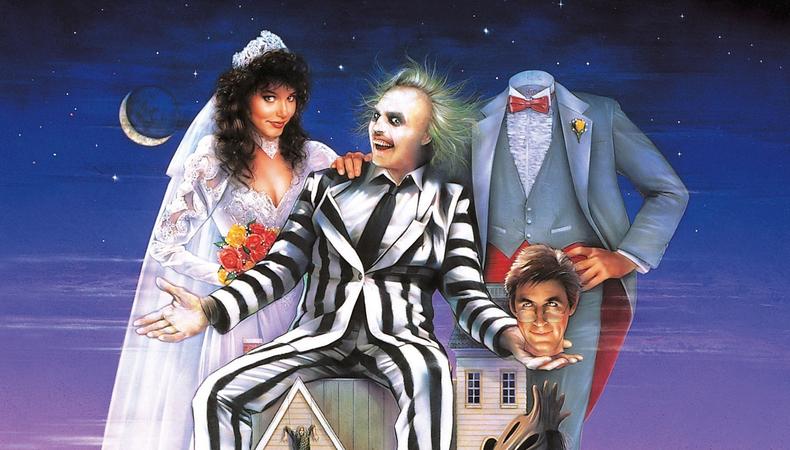 "Beetlejuice" comes to the Fox Theatre; "Weird Al" brings his singing talents to the Chastain Park Amphitheatre; and the Old Fourth Ward celebrates its artistic community. It's this week's Atlanta Events Roundup.
"Beetlejuice"
Relive the beloved dark comedy from the '80s, when Winona Ryder and Geena Davis were A-list actors and Alec Baldwin had fewer anger issues. Michael Keaton shined in one of his best roles, and this was also one of Tim Burton's best efforts. Playing at the Fox Theatre Thursday, June 18, 2015, at 7:30 p.m.
"Weird Al" Yankovic's Mandatory World Tour
"Eat It," "Another One Rides the Bus," and "Amish Paradise" and just a few of the many masterpieces from the demented mind of "Weird Al" Yankovic, a man whose comedy tunes are actually funny—as proven by his four decades of success. The master of musical schtick will be performing at the Chastain Park Amphiteatre on June 20, at 8 p.m.
Old Fourth Ward Arts Festival
On June 27 and 28, celebrate emerging artists at Old Fourth Ward Park. Visitors will enjoy art from up to 150 local and regional artists carefully chosen to reflect this historic but progressive neighborhood. Grab your walking shoes, bike, or rollerblades and take the Atlanta BeltLine Eastside Trail to the park. Cyclists can also store their bikes in the additional bike racks provided by the festival.
Inspired by this post? Check out our Atlanta audition listings!