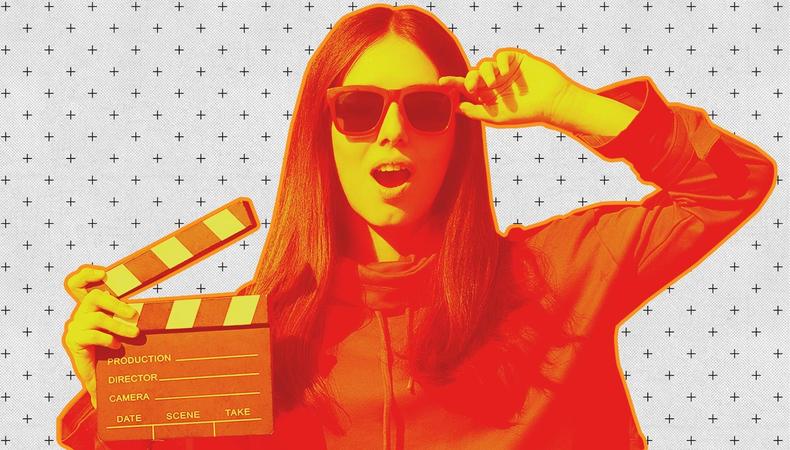 Q: If you're just starting out and have basically no credits, should you accept a role in a film or TV show that you don't think is good? As a beginner, can you turn down a role, or is it best to take anything that you can get? —@Gymactor_66, Backstage Community Forums
When you're considering whether to take a role—any role—I feel that one rule of thumb applies, whatever stage of your career you're in: Ask yourself what do you need and what does this particular job offer?
Early on, because you're most in need of experience, almost any job can have redeeming qualities if you go into it looking for something to learn. Sometimes, the actual production may be terrible, but you'll bond with a fellow actor who becomes an integral part of your career and life. Sometimes, you may have great material but watch the director or producers bungle it, or, as I saw in my early years, never finish the project. But with the right attitude, you'll learn something on the job, even if it's what not to do. That said, trust your gut when it comes to feeling safe. Unfortunately, some people will abuse their power and prey on the dreams of young actors looking for a break. If it feels wrong, it probably is wrong for you—at least right now.
Everything comes down to leverage: Is this job worth giving up your moneymaking side gig for a certain amount of time? Or are you better served by continuing to take that paycheck and waiting for something that offers more in terms of artistic merit or the quality and experience of the people involved? No one will be able to make this decision for you, but don't despair. It's all practice for what's to come; as you advance in your career, the same decision-making process will apply.
Whatever you choose to do, once you take the job, leap into it and soak up as much as you can. Opportunities are all around you, but you need to open your eyes to see them.
*Submit questions for our Experts on Backstage's Facebook or Twitter accounts or via our forums page at backstage.com/forums!
This story originally appeared in the June 20 issue of Backstage Magazine. Subscribe here.
The views expressed in this article are solely that of the individual(s) providing them,
and do not necessarily reflect the opinions of Backstage or its staff.