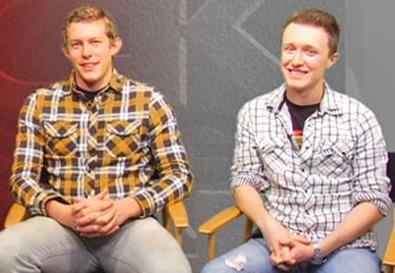 On this week's episode of Behind the Scenes, Jenelle Riley sits down with two performers currently showing off their special skills in the world-famous stage show "Puppetry of the Penis."
Rich Binning and Christopher J. Cannon are now onstage at the Coast Playhouse in L.A. through March with their wildly popular show of "dick tricks" that include such classics as "The Hamburger" and new creations like "The Yoda."
For more information and to purchase tickets, visit
www.thecoastplayhouse.com
or
www.puppetryofthepenis.com
.