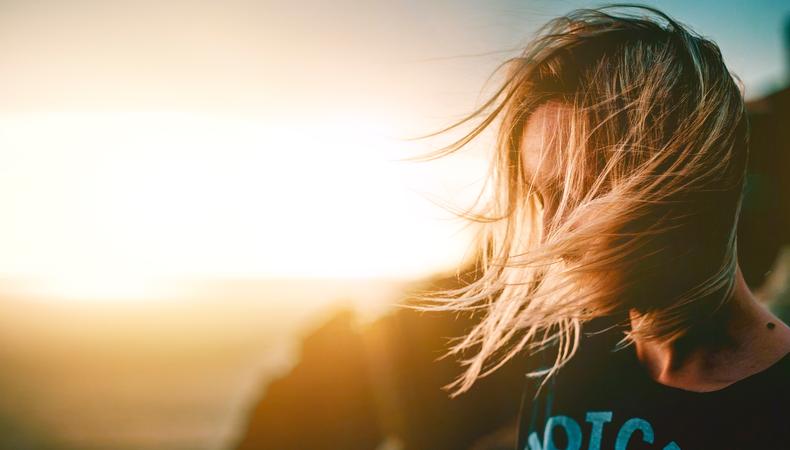 Back in 2003, I decided I wanted to be in film and television. I was a young man, bright-eyed and bushy-tailed, hoping someone would discover me. But the problem with hope is that it's a vibrational match to desperation, so you can imagine what a hot mess that year was for me. It was one frustrating meeting after another and it usually meant giving away the little money I had to someone I thought was going to be my big ticket.
One day while folding clothes at my day job, an entertainment industry vet walked in. Always the friendly type, I struck up a conversation. We didn't become best buddies, but he did share his advice for what I needed to do to make progress as an actor.
I immediately got to work. From new headshots to resumes to workshops to background work to student films—anything I could do to get ahead as an actor. After about a year and a half, I was exasperated and still, nothing was budging for me.
I did a lot of hoping back then: for roles, for an agent, for success, but I was never in conviction. But all I ever got from the universe by hoping was more hoping. It wasn't until I realized that if I was going to be a success, I had to convince myself—not the universe—and know I would succeed with all my heart. I had to be passionate about knowing that until I believed in myself, no one else was going to give me anything.
As an actor, your career is a mirror of who you are. This may be one of the hardest things to accept, but if you're willing to accept it, you've taken the first step on the way to success and fulfillment.
READ: The 1 Quality That Will Get You Cast
If you're not where you want to be, what are you telling yourself at a deeper level? What is your dominant thought about your ability to be a lead in a film or the star of a Broadway classic? You have to believe you're worthy long before anyone knows who you are.
Do you ever come across people whose energy is so great that you just have to tell them? Or you find yourself attracted to them because of this magnetic intangible quality? You can have that, too. On camera and in life, you can be that actor people are just drawn to and it all starts with knowing that you are enough, that you are worthy, that you are deserving, that you are powerful, and that you are confident.
Once you convincingly believe this with every fiber of your being, you're already a star before you hit the big screen, the award show, or the red carpet. It will flow effortlessly. Your time is right now. As the amazing being that you are, inherently choose to be the star that's already inside of you. If you can do this, it's only a matter of time until the mirror of your career will show what you've known all along.
Feel your worthiness, your confidence, and your power within—will succeed beyond your dreams.
Shaun Grant is a dynamic "entreperformer" that is a recognized authority in personal performance and transformation. He is the author of "Prosperity Secrets: How To Live the Life of Your Dreams." He is also the creator of The Vibrational Actor and hosts his own podcast called The Actor's Area. Shaun has been acting, writing, and coaching for the past ten years. He teaches the concept of vibrational acting and vibrational consciousness to performers around the world. His soul purpose is to inspire, uplift and motivate actors through cutting edge mental and spiritual practices. He's at his happiest when his students experience successful breakthroughs in mind, body, and spirit as it relates to their acting careers. Shaun has acted in over forty projects, working alongside some of Hollywood's brightest stars, and has written and produced his own projects as well. When Shaun isn't acting, writing or coaching, he enjoys engaging in his love of travel and creating life-changing content through his blogs.
Visit www.shaungrantacting.com and www.uplifterentertainment.com for more career information. Find Shaun on Facebook, Twitter, and Instagram.
Get all of your audition questions answered by peers and experts on the Backstage Community forums!
The views expressed in this article are solely that of the individual(s) providing them,
and do not necessarily reflect the opinions of Backstage or its staff.