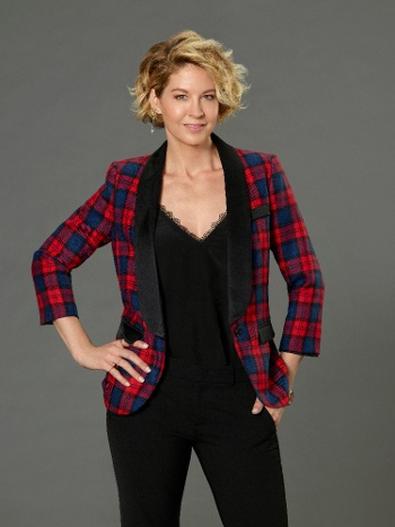 Oscar-winning animator Patrick Osborne ("Big Hero 6," ABC's new comedy "Imaginary Mary") provides insight on how to act opposite a CGI character and how to give voiceover performances that are both dynamic and grounded.
Acting with CGI is all about eyeline.
"[Your] eyeline needs to be consistent. The animator has to justify where the actor is looking after the fact, [so] if they start looking at other places, that's where we have to put the character. [But] it can be a fun challenge when it's not consistent. You have to make the character move around to justify where the actor is looking."
Animation is a character, too.
"It's important to leave room for improvisation. Having things animated later means we can fill in the performance as necessary. You don't want your humans to be completely filling in the space. You have to leave room for the character to act and perform and respond to you. [Actors need] to actually believe the character's there; then the audience will, too."
READ: How to Create a Voice for an Animated Character
There's freedom in voice acting.
"There's a difference between performance voice acting and voiceover. We want the character to feel integrated into the scene so [that] it registers as grounded. The nice thing about voice acting is that you can actually get away with a little bit more range and tonal quality. If you were on camera performing and you spoke the same way you did as a voice actor, you'd feel a little bit 'overact-y.' "
But don't go too broad with your voiceover.
"Generally, when I'm recording with voice actors, I don't want it to feel like children's television. I want them to feel the emotion for real and want them to act for real. We set up the microphones so they can move around a little bit so they're not stuck to one box [and] they can really get to the character and really feel it. It usually takes a few takes to get into it in a session, but everything makes sense when you're actually performing, when you're putting yourself in the character's spot and trying to develop and trying to be real. I never want people to be too broad."
'Imaginary Mary' posed unique challenges.
"We realized it was much more efficient and much more useful to have a puppet on set. We had a puppet made by a company in Vancouver…and it's the actual scale of the character. Then we had an improv actor there to do the lines live on set so [star] Jenna Elfman would have something to react to. It felt like we were getting the best version of her performance when she had something she could act against. Really, it was Jenna rehearsing with that puppet, and then we would take the puppet away and she would have to remember where the puppet was going to be and try to match eye-lines. It's a testament to her ability that she plays so well against something that really is imaginary, [because] it's not there when she's acting at all."
Animation is hands-on.
"I got hired by Sony Animation two days out of college. I came out to L.A. and didn't know anybody and started on 'The Polar Express' and 'Cloudy With a Chance of Meatballs,' my first two projects. The world has changed a lot in the 15 years since I went to school, and it's mostly in that [college] degrees don't matter at all. Half of the people who work in the industry now never went to a real college. They took classes online with one of these animation programs; they're professionals teaching you. It's definitely an apprentice-y career. You have to be taught by someone who knows what they're doing and is doing it still. It's changing all the time. Don't be worried about what institution you're involved with. Worry about learning and actually animating."
To land a voice acting gig yourself, check out our voiceover listings!