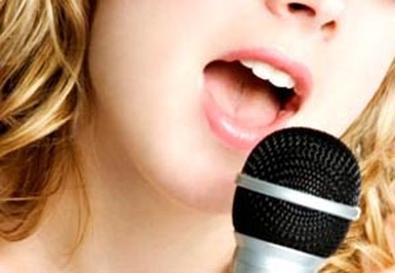 Seth Rudetsky calls himself a deconstructor. His website (www.sethrudetsky.com) even includes a picture of him with the word deconstructor next to it and an arrow pointing at his head. And he may be the only one, at least in the music world. Rudetsky appropriated the word to describe his compulsion to analyze show tunes (mostly) as performed by the singers he especially idolizes — or ido-Lizas.
So who is Rudetsky and what does he do? On the New York City theatre scene, it might be easier to say what he doesn't do. Aside from being a vocal coach, he's also an actor (in revivals of
The Ritz
and
Torch Song Trilogy
), a radio personality (Sirius XM's
Seth's Big Fat Broadway
), a comedy writer (Emmy-nominated for
The Rosie O'Donnell Show
), an accompanist (most recently for Betty Buckley at Feinstein's at Loews Regency), an author (
The Q Guide to Broadway
, the novel
Broadway Nights
), an interviewer (Don't Tell Mama's Seth Rudetsky's Broadway Chatterbox), and an impresario who's done acclaimed one-night concert treatments of, to name two,
Dreamgirls
and
Funny Girl
. The list is as long as a recording of "And I Am Telling You I'm Not Going."
But it's Rudetsky as deconstructor that's most pertinent here. He may be the most analytic observer — and auditor — of singers who's ever breathed from the diaphragm. The phrase "I'm obsessed with" peppers his deconstructions, many of them videotaped for his website and posted on YouTube. He is partial to the adjective amazing, which he pronounces "a-mah-zing," and has a penchant for salting his breakneck declarations with devastating, crazy, clarity, phenomenal, and fierce.
The first thing Rudetsky will tell you is that he doesn't have perfect pitch: "Not at all. I'm always running to the piano to test belt notes." The reason, as he puts it with joyful concision, is "I just love high belting." He loves it so much he frequently gets swoony when discussing his favorite high belters, among them Broadway fixtures Buckley, Patti LuPone, and Norm Lewis.
'Think of Images'
It's these performers he has in mind when he coaches. "I don't teach technique at all," Rudetsky says, stressing the difference between voice teacher and vocal coach. Instead, "I work on the acting a lot. Oh my God, when you're holding a note, think of images." He elaborates by invoking
Wicked
: "I just happen to be friends with all the girls who've played the role of Elphaba and have to belt the high C in 'Defying Gravity,' "and he tells them, "You have to be thinking, 'I'm going to meet the wizard' " or some other character consideration. "Once you have images," he says, "you get out of your own head. You're not panicking about running out of breath or your voice cracking."
When he talks about his idea of exciting singing, Rudetsky mentions "placement of notes," being "in the mask" (positioning notes in the front of the face), "riffing" (the word he uses when others might say melisma, the origin of which he associates with his beloved Barbra Streisand), "not falling off notes," "vibrato" ("tension, tension, tension, vibrato," he'll point out of the singers he finds most effective at sustaining notes), "scooping," and "mixing head tones with belted notes" (which he thinks Streisand and LuPone do with "a-mah-zing" facility).
In his videotaped deconstructions, Rudetsky mouths — with Lypsinka's preciseness — whatever recording he's using as demonstration. With his right hand, he indicates the notes sung straight and where vibrato is introduced. These extensive displays are master classes in themselves. Yet given his jammed schedule, when does he have time to listen to tracks so often that he memorizes every last breath, the length of every held note, every closed consonant, every fast or slow transition in and out of vibrato? "I go to the gym," he says. "I do cardio three times a week rewinding on my iPod. When I'm on cardio, I'm thinking about what I'm going to deconstruct."
Rudetsky became obsessed with the human voice when he was 2 and heard Susan Johnson sing "Ooh, My Feet" on the
Most Happy Fella
original-cast album his parents owned. Before long, he was singing along with it, and he continued those sorts of endeavors as he grew up, though he soon realized that shouting "She just belted a high E" at friends wasn't getting the kind of reception he'd hoped for.
Eventually he attended the Oberlin College Conservatory of Music, where he pulled down a bachelor's degree in classical piano. Not that he adored the institute. "All they heard there was opera," he says, "which gave me a headache." He found his home in Manhattan, where he's become a cottage industry. Among his upcoming projects is Broadway 101, a Main Stem (and eventually national) within-the-proscenium deconstruction presentation.
Listening to Rudetsky play recordings about which he's "crazy, crazy," it becomes apparent he's dealing in the instincts that singers allow free rein but may not realize they're honoring. "That's what coaching is about: instincts," he says. "You have to tell the singers what sounds great. Often even the best singers don't know. They'll sing an amazing note and ask, 'Does that sound good?' Yes!"