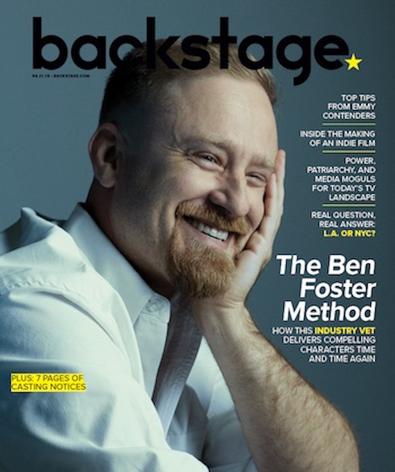 The heart of Ben Foster's process can be found in a simple act: "You take the clothes home to put your stink in them so they fit your body."
Naturally, he couples this lived-in sensibility with thorough research on whatever character he's playing next, and when it comes time to perform, he can stop thinking and, as he puts it, "sense an experience in a present time." The result onscreen is a presence that transcends intellectual understanding and, often, articulation.
"I'm a verbal person," he says, "and I like to talk and think and ask," but he focuses his early preparation on learning, so he can do as little verbalizing as possible on the day. "It's learning as much as I can so behavior can exist without thinking, and I can turn that verbal part of me off. That's my drug. How can I get rid of all the chatter?"
Foster is best known for playing intense, often stoic characters in films like the Oscar-nominated "Hell or High Water" and 2009's military drama "The Messenger," as well as equally intense real-life figures like Lance Armstrong and William S. Burroughs. But it's his uncompromising immersion in his characters, which goes far beyond wearing his costumes around for a while before shooting, that's earned him recognition for his offscreen character work, too. When he played Armstrong in "The Program," for example, he reportedly took performance-enhancing drugs. He stopped short of taking crystal meth to play an addict in "Alpha Dog," his 2006 dramatic breakout role; he did, however, use eye drops to dilate his pupils and alter his vision.
All of this may sound like masochism, but to Foster, it's just the easiest way to cram a whole life's worth of experience into six or eight weeks of prep. He's nearing 40 with more than two decades of onscreen work under his belt, and lately, he's finding the leaps he has to take to be truthful to a role aren't as large as they once were. "[When] you've been on the planet long enough to have a varied experience, you can draw from that and not invent so much."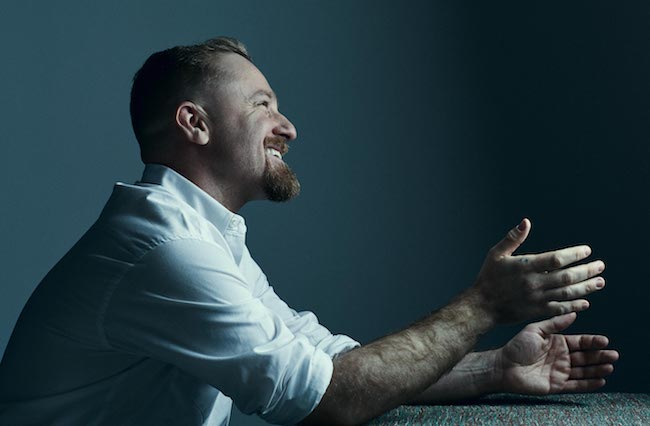 For his latest character, Will, a veteran living off the grid with his teenage daughter, the audience never explicitly sees the events that led to his withdrawal from the world, but feels the emotional weight of his need to do so. Glimpses of Will's military past allude to PTSD and other traumas, but the most powerful context comes from his and co-star Thomasin McKenzie's performances.
In "Leave No Trace," director Debra Granik's long-awaited follow-up to "Winter's Bone," Will and his daughter, Tom, are living in a state park outside of Portland, Oregon. The film picks up right as her burgeoning independence and curiosity begin straining the borders of the world her father has built for them. While his love is pervasive, so is his fear. We see him routinely run Tom through drills to evade notice and capture. When she slips up one day, their tenuous solitude is shattered.
This role in particular mirrored a new parallel for Foster to "draw from": "Leave No Trace" was the last film he shot before the birth of his daughter with fellow actor Laura Prepon. "It was profound. My lady was in her second trimester, and I'd go out into the woods and go dig a thing and eat a slug or whatever we were doing that day to try to feel something." At that point, he knew the baby—his first child—would be a girl, and his performance became a message to his soon-to-be-born daughter: "It was, 'I'm not always going to do it right, but I'm going to try really hard to do it the way I know today.' [This film] is about saying goodbye to your daughter. There's a lot wrapped up in this one—entrances and exits. Daughters coming and daughters leaving. So, that was a gift." He tears up as he says this, and it's hard to hear it without doing the same. For all the melancholy on Foster's dramatic résumé, his intensity in person is enthusiastic and open rather than grave.
When asked if he and Granik talked through Will's unspoken backstory, Foster shakes his head. He reveals that their collaboration to build the character involved stripping the script of almost all the backstory, context, and even lines. Foster estimates that from the first script he saw to what ended up onscreen, the word count dropped 40 percent. "Once you know the things that you're doing, what your world is about, if you can do it with your hands, your body—if you can go to shorthand for whatever that is—you can afford to lose a lot of the chat." So in one-on-one work with Granik, he looked for opportunities to replace language with action.
He offers the example of the fire pit in Will and Tom's camp. Foster worked with expert survivalists to understand what kind of fire pit Will, with his military knowledge, would have built. (In this case, a Dakota pit, which limits visible smoke.) "Then we don't have to talk about, 'Hey, you made a nice fire tonight.' Show the thing. Do the thing—the physical thing—to tell the story. It's a visual medium."
From childhood, Foster has had an ability to visualize what he wanted. He struggled in school—so much so that his parents joke they tried to hold him back in kindergarten "because I wanted to play in the playground. I wanted to paint. I didn't want to do the classes," he recalls. "I wanted to imagine we were somewhere else." When he got involved in theater in high school, his parents recognized a passion and determination that was new for him, and did what they could to help.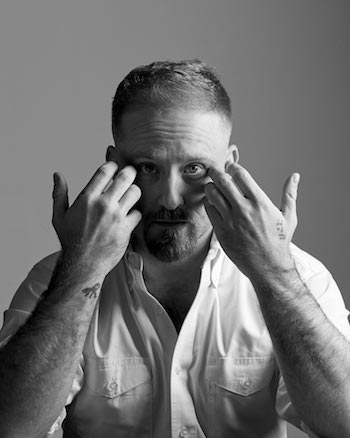 "It was good luck," he says. "My parents had a relative who knew somebody, and they picked up the phone and they said, 'Sure, we'll meet a couple of kids from Iowa.' " (His brother, Jon, is also an actor, and the two went to read for an agent in Los Angeles.) "They said, 'OK, great. You have an agent, you have a manager. Go home.' " Back in Iowa, he put himself on tape for auditions, and within a year he'd moved to Toronto for the Disney Channel.
Since then, Foster has evolved into an actor as thoughtful about the audience's experience as he is about his own process. He cites Philip Seymour Hoffman's work: "You feel connected and less alone and seen. Someone did the dirty work for you to feel those tough things that we push away because they're unattractive, unappealing, uncomfortable."
Reflecting further on Hoffman's work, he adds, "There is so much fear with performing arts, trying to nail the scene or white-knuckle the character. And you're already dead if you're going in that way. There's no elasticity." Hoffman had that elasticity, he notes. "It's the only way through. He's one of the guys who reminds me when I get lost, you're not lost, you're experiencing, and as long as you're honoring that moment, you can't lose."
But what about the projects with time constraints that don't afford talking alongside a director through the moments and hours with page-by-page analyses? Then, Foster says, "You get that chilly feeling of, Wow, this isn't a collaboration at all." But if you give in to it, "you're betraying something so deep inside yourself that it can sometimes take years to recover. That might sound silly, but I do believe that your integrity is the only thing you get to protect in this life, or control, other than breathing. You can choose to take a deep breath. You can choose to collaborate in ways that make sense."
Even when the people around you aren't supporting your best work, still put the effort in. "You've got to keep creating. You've just gotta keep showing up. And keep asking questions." That's about open-mindedness and humility, he says. "Just because I have a different opinion doesn't mean I'm right." But it's the conversation that's essential.
What about balancing passion projects and paychecks—"one for me, one for them"? Foster's tried that, but, he says, "I think that's unfair and unjust as a maker of things." It's the audience, "the people that decided to put together enough money to go out, and want a little entertainment," who matter. "And you're going to phone it in?"
For Foster, acting is really just a "high-level service industry." He concedes that the work can be emotionally confusing, but he rejects the idea that acting is grueling or a burden. "We're here to say, 'What does that feel like?' And how can I get under the hood and then share that with anybody that's interested to show up? If you want to show up [at a movie] or download it or come to the theater, we're here to serve you and share an experience that we've cooked up while you were doing other things. I hate to think that I was just sending fast food, even if I didn't love the restaurant."
Looking to get cast? Apply to casting calls on Backstage.
Photographed on April 20 in NYC by Stephanie Diani; Groomed by Nate Rosenkranz