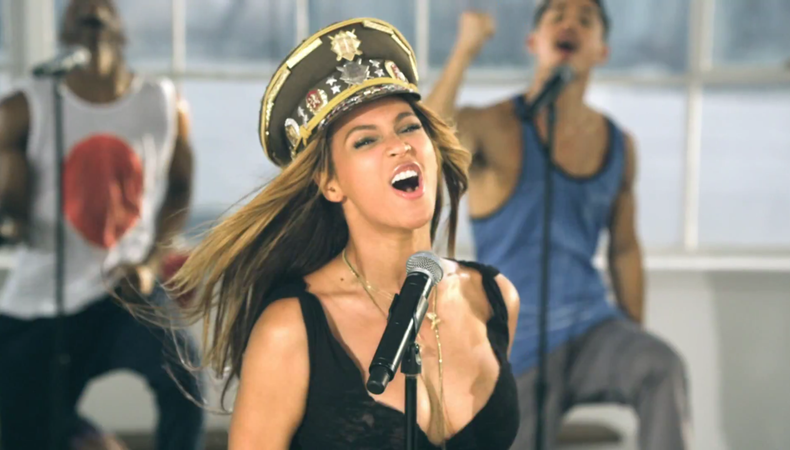 When it comes to musical theater performers and their audition books, the thing I've noticed most is that they fall into one of the following categories:
They have 25,000 songs in their book, and they don't like any of them.
They have one grossly overdone generic pop song that has no range in their book.
They have one screlty 80s pop/rock in their book.
They have three Sara Bareilles songs in their book.
When your book looks like one of these, you miss out on a whole world of perfect-for-auditioning music and you potentially keep the creative teams from seeing everything you are capable of. Your job as a performer is to understand what shows are currently auditioning, what styles they live in, and have the exact material you need to succeed.
My belief as an actor, educator, and cultural anthropologist is that there are eight popular music genres represented on Broadway: Motown, 70s folk/rock, disco, 80s pop/rock, hip-hop/R&B, pop/rock, punk, country, and what often gets called indie folk.
Going a step further, these eight genres have a few "relatives": rock 'n roll, rockabilly, doo-wop, yacht rock, blue-eyed soul, glam rock, bluegrass, gospel, jazz, blues, etc.
Now that breakdowns are getting more specific about what they're looking for, you may see requests for these "relative" styles more often.
Whether you like it or not, you should be prepared for all of them. I know you're thinking, "Wait. She JUST said people shouldn't have 25,000 songs in their book." Luckily, there's a technique I call "bending" that can turn an endless list of songs from every single genre into an easy-to-manage rock audition book that checks all the right boxes. What's bending? I'll tell ya!
When music styles change due political, economic, social, and cultural circumstances, there's a wonderful in-between period before the former style is phased out in favor of the new one. Therefore, the music that exists in this change can be "bent" to fit either style it lives between.
For example, consider a Motown song like "Maybe" by The Chantels. Released in the late 50s as a "makeout song," Janis Joplin did an emotional cover it nearly 20 years later as a response to the U.S.'s involvement with the Vietnam War. This is an example of a song that can be bent to fit a 50s doo-wop requirement or a 70s folk/rock tune.
In order to successfully bend a song, you first need to recognize what kinds of songs are bendable.
A good way to look at it is understanding the history of a particular style and how it has evolved. Motown music made way for disco, which then turned into pop/R&B. So when you look at a song like Beyonce's "Love on Top," it's clear that with just a simple shift in physical emotional and vocal storytelling (and no tempo change!), it covers all three of these styles in your book.
Another example is Boston's "More than a Feeling" or Aerosmith's "Dream On." They cover both 70s folk/rock and 80s pop/rock for a song with range. Same goes for bending disco into 80s pop/rock. As we get into contemporary music, a good, flavorful pop/rock song can cover all the contemporary styles!
Now here's the clincher. The only way you can bend material into all these different styles is if you study and understand all the styles. Without that understanding, it will be near impossible to understand these specifics. How? Listen and watch the original performances or recordings—not just their Broadway counterparts. Only then will it becomes clear how it all translates to the stage.
Need an example of what that actually looks like without changing the tempo or the arrangement of the music? Check out this song. How many genres can you pick up in just this one song? See how she bends this one song into many styles of music would the song itself ever changing? That, my friends, is bending.
If you're someone who can bend your material to fit any style and any of the specific aesthetics within a style, your marketability becomes that of someone who is flexible, pliable, playful, game for anything, and does their research, all of which make you seriously castable.
Get all of your musical theater audition questions answered by peers and experts on the Backstage Community forums!
The views expressed in this article are solely that of the individual(s) providing them,
and do not necessarily reflect the opinions of Backstage or its staff.